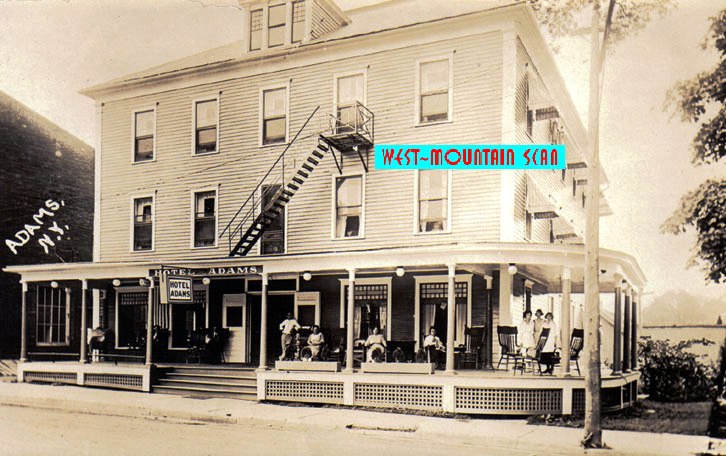 ABOVE: Adams NY, Hotel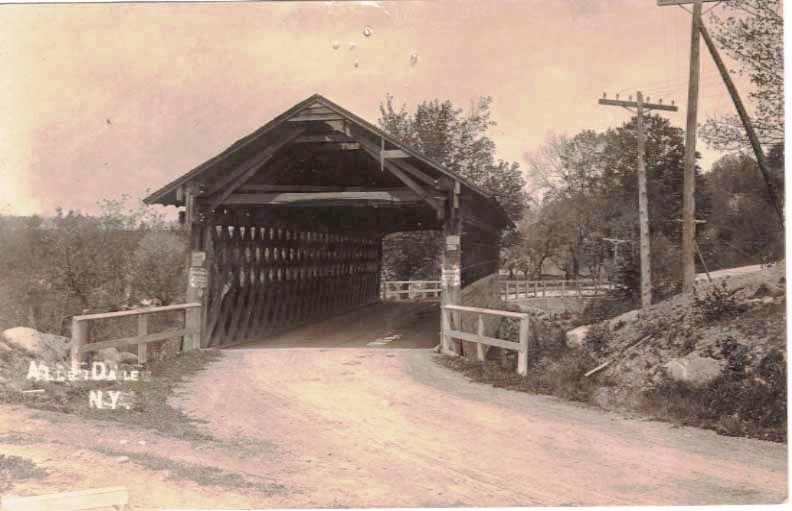 ABOVE: The Allendale Bridge, en route from Adams NY to Lorraine NY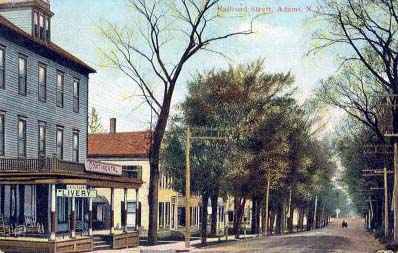 ABOVE: West Church Street, Adams NY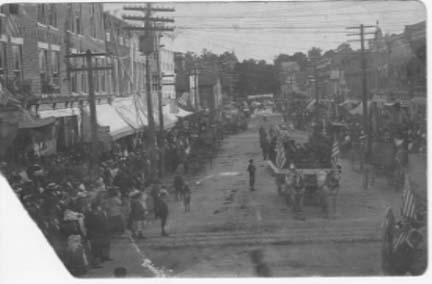 ABOVE: Old Postcard of Adams NY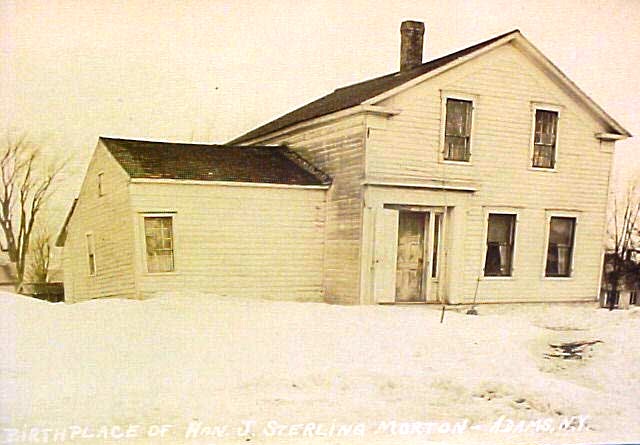 ABOVE: Birthplace of J Sterling Morton home, South Main St, Adams. Later used as the Parsonage for Adams Assembly of God, then torn down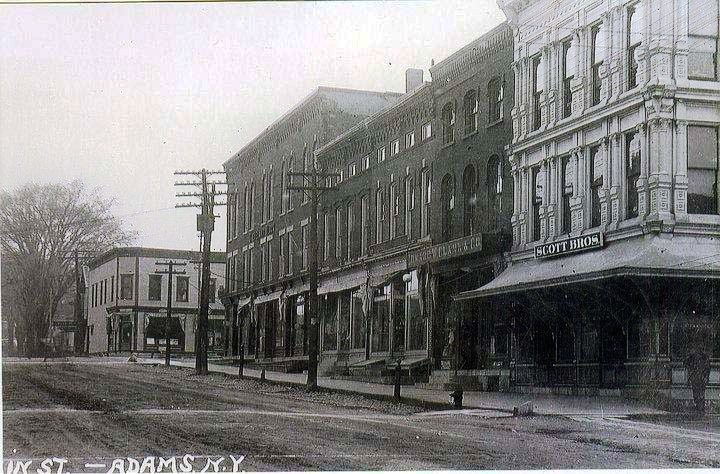 ABOVE: Main St, Adams NY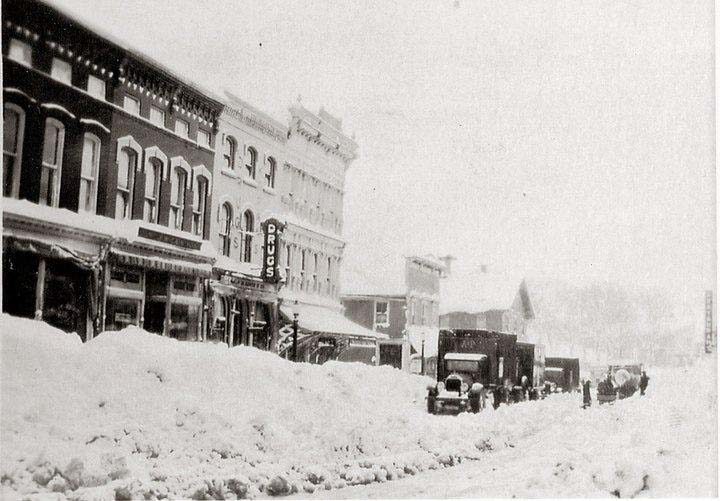 ABOVE: Main St, Adams NY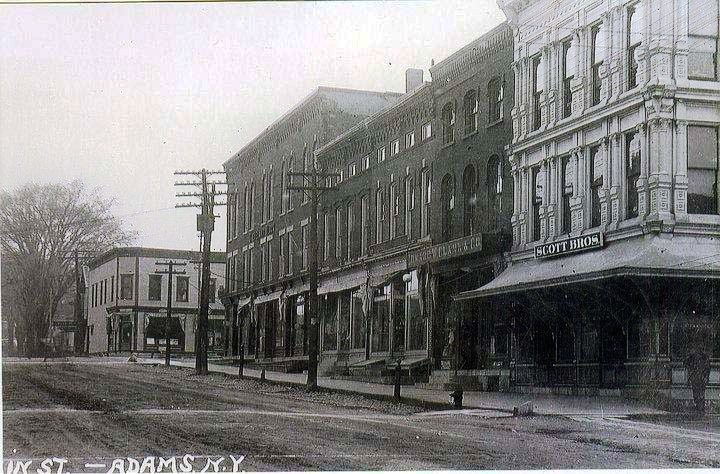 ABOVE: Main St Adams NY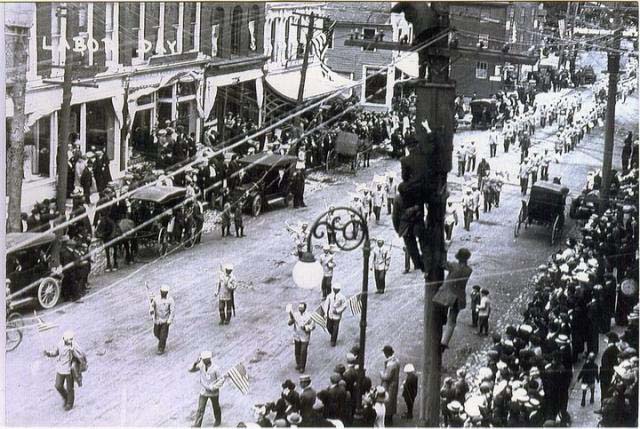 ABOVE: Parade on Main St Adams NY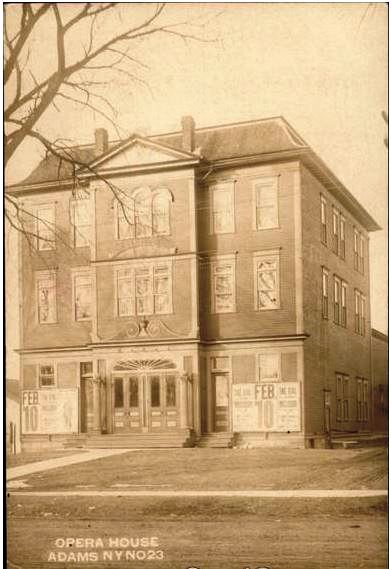 ABOVE: Opera House Adams NY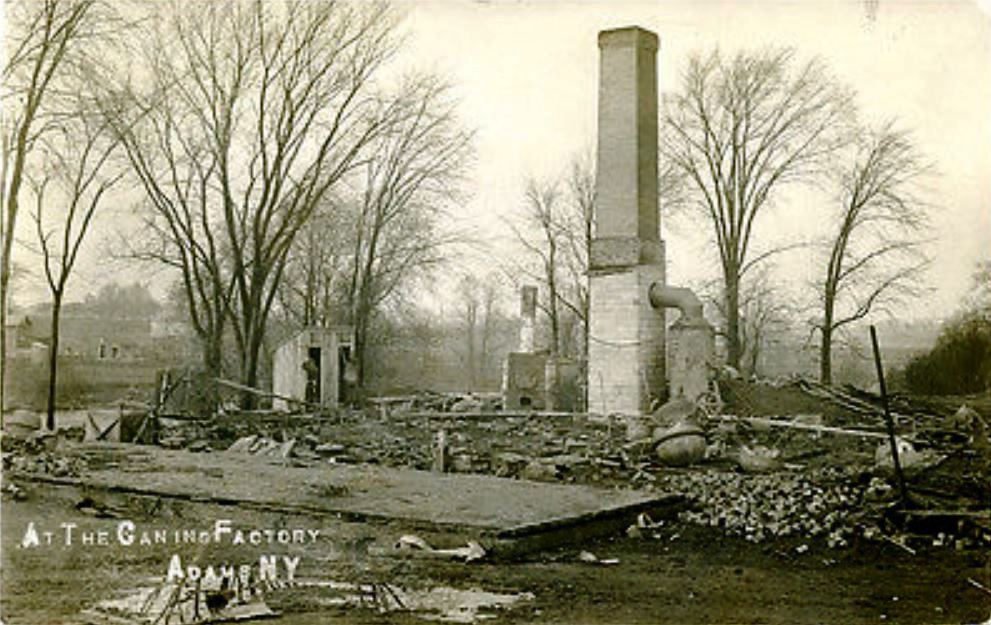 ABOVE: Canning Factory Fire Adams NY
F. L. WEBSTER'S CANNING FACTORY

F. L. Webster's canning factory, in Adams village, on Railroad street - now West Church Street - was established in July, 1889, and has a capacity of turning out 250,000 cans of goods annually. Mr. Webster makes a specialty of canning dandelion and spinach, and employs 60 hands.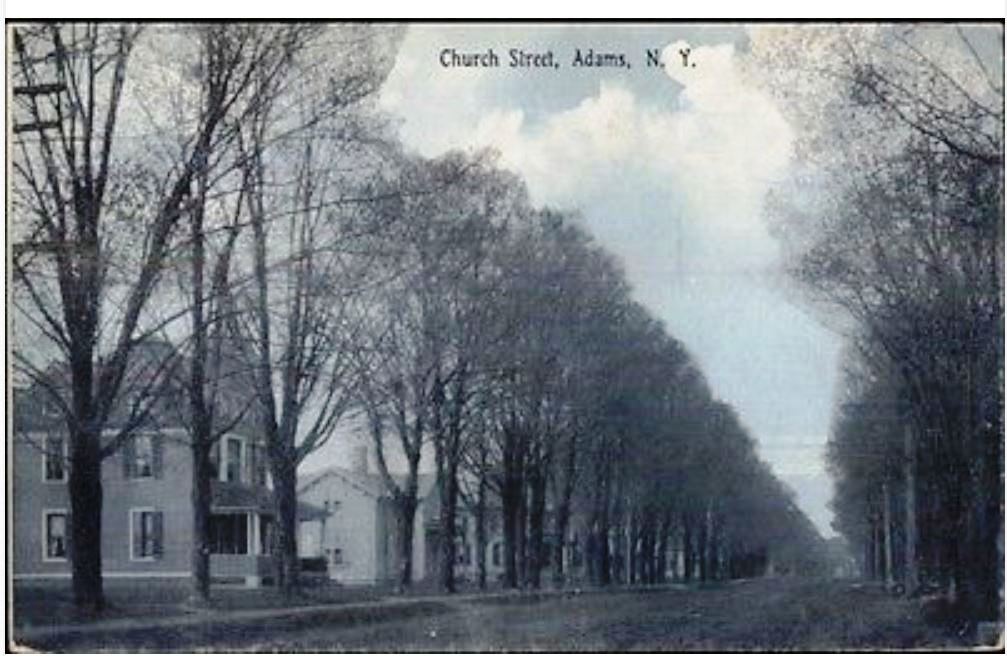 ABOVE: Church St Adams NY
BELOW:
On May 27, 1852, the village was divided into five wards, and bylaws and regulations were adopted. These laws have been subsequently revised as the growth and interests of the village seemed to demand. The territory was also divided into three fire wards, or districts, and an appropriation of $650 was voted to purchase a fire engine. With this money the trustees purchased a "Button engine," and in 1853 Tempest fire company of 44 men was duly formed.
The Adams fire department, however, had its origin in a company formed in the village as early as 1836. A subscription fund was raised and a small crank-engine was purchased. Previous to this time there had been few serious fires in the village, but in later years, particularly in 1860 and 1866, several valuable buildings and much property were destroyed. On Dec. 15, 1860, a fire burned Saunders & Holman's machine shop, the Carter and Skinner blocks, Rosa's store and Doxtater's corner store. The conflagration of April, 1866, destroyed nearly all the business -buildings on the east side of Main street, including the Whipple block and the Whitney house.
The 1864 Map shows an Engine House located near the corner of Liberty and Main Streets.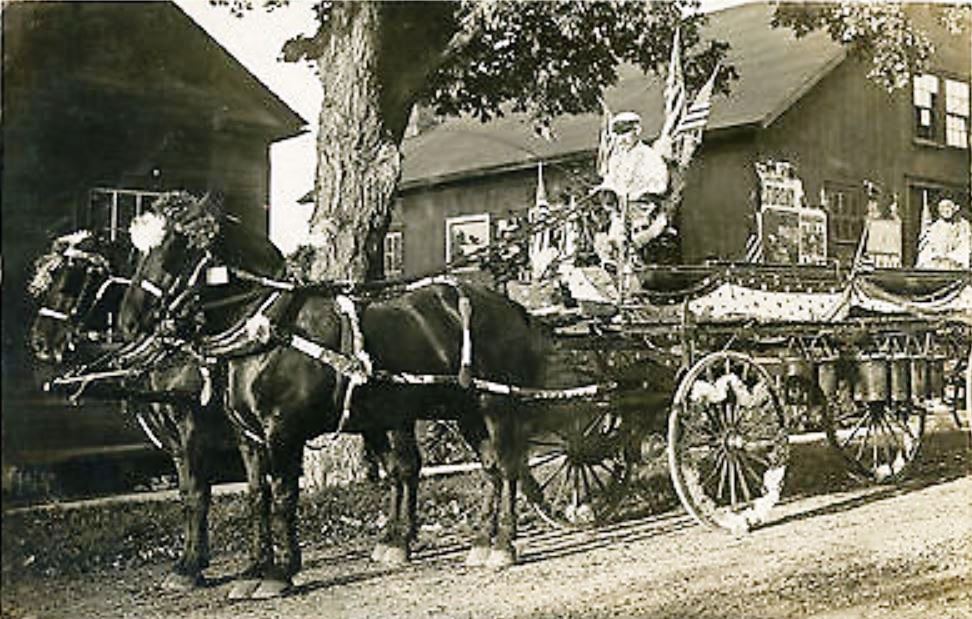 ABOVE: Adams Fire Ladder Company Adams NY
BELOW:
The Adams Collegiate Institute, as originally and now known, but otherwise as the "Hungerford. Collegiate Institute," was incorporated by the regents, April 22, 1855, and was the ultimate success of several endeavors to establish a permanent school for higher education in the village.

The preliminary organization had been completed, but nothing further was done previous to 1859, when Gen. Solon D. Hungerford placed in the hands of Justus Eddy a proposition whereby he offered to deed to a board of trustees the Sidney J. Mendell hotel property, with the single reservation that in case the trustees should sell the same, the avails should be used to erect another building for an academy within one mile of the Hungerford residence.
At a public meeting held Nov. 30, 1863, the offer was accepted, and a committee was appointed to raise a fund to equip and open the school. For this purpose the sum of $10,568 was subscribed, and at a public meeting held March 4, 1804, it was resolved to apply to the regents for a charter under the name of Hungerford Collegiate Institute; which, accordingly, was accomplished.

ABOVE: Adams High School on Institute Street, Adams NY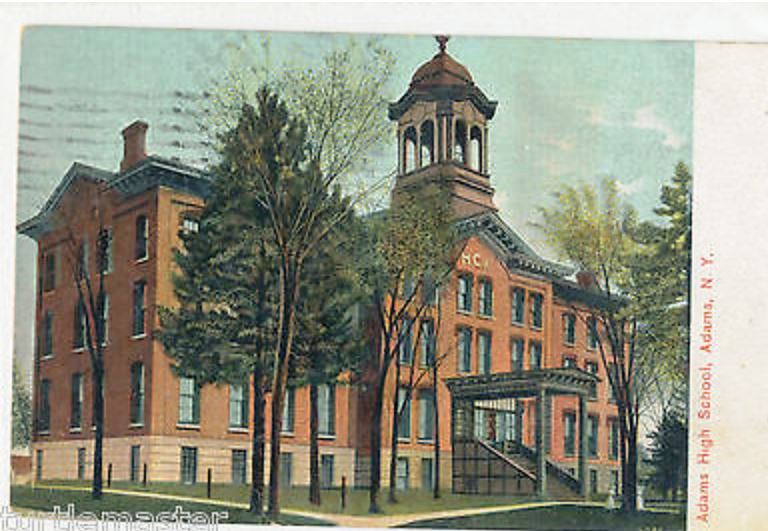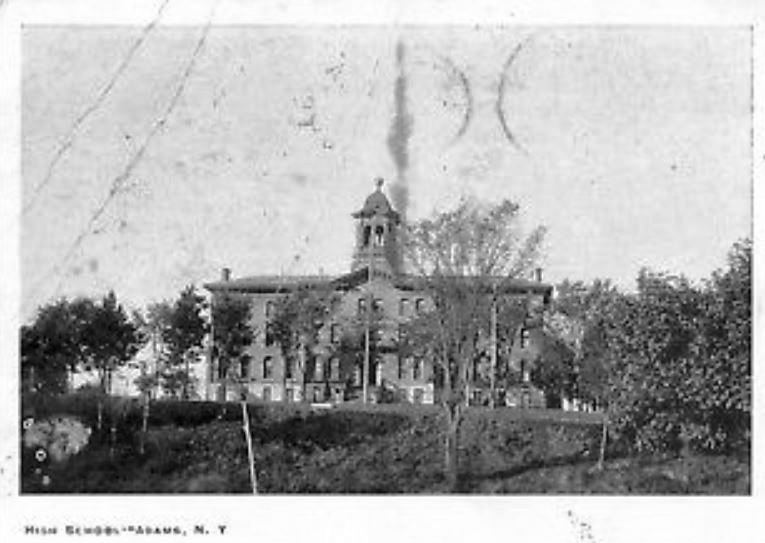 ABOVE: Adams High School Adams NY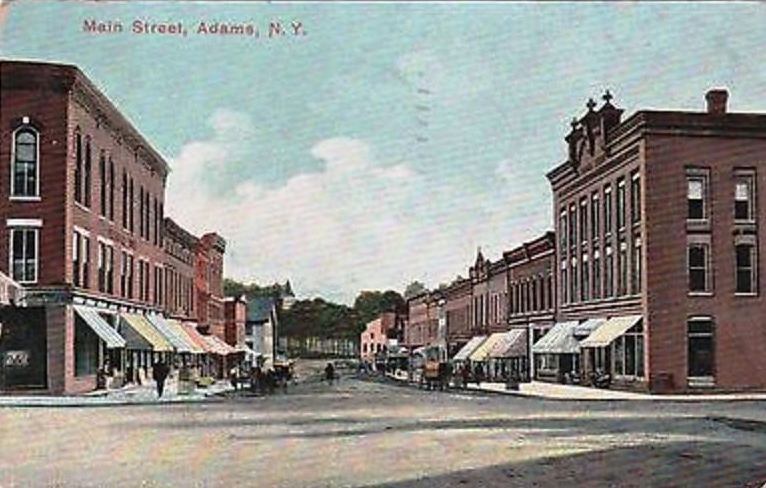 ABOVE: Main St Adams NY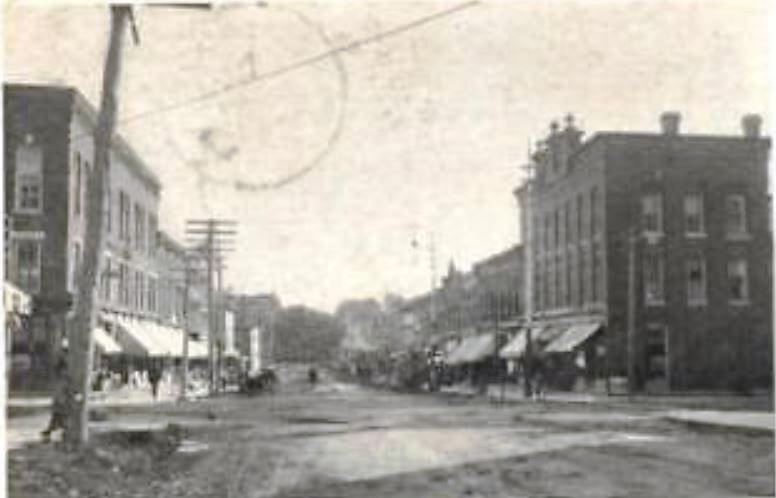 ABOVE: Main St Adams NY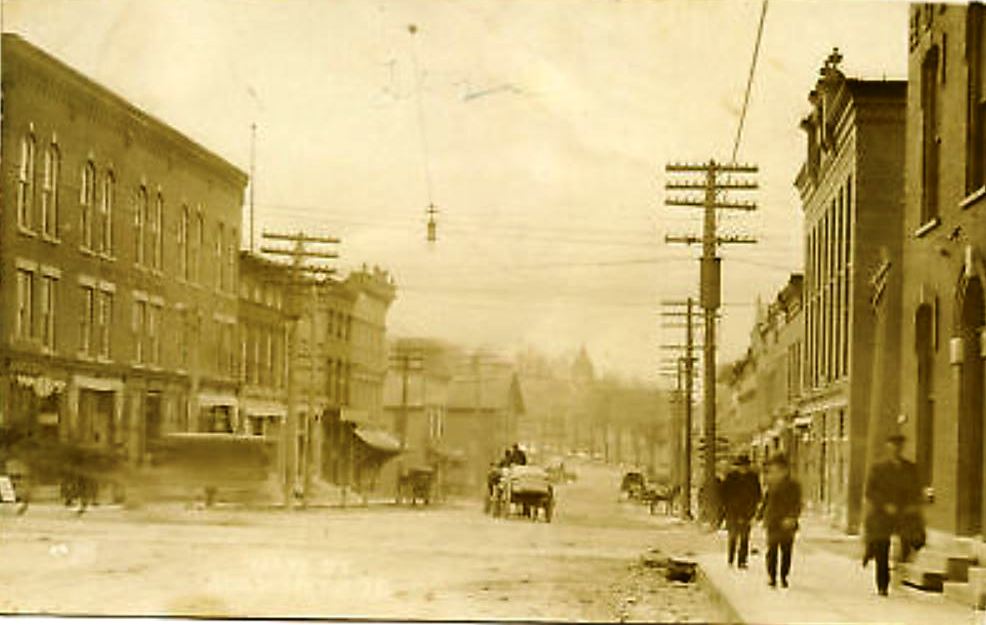 ABOVE: Main St Adams NY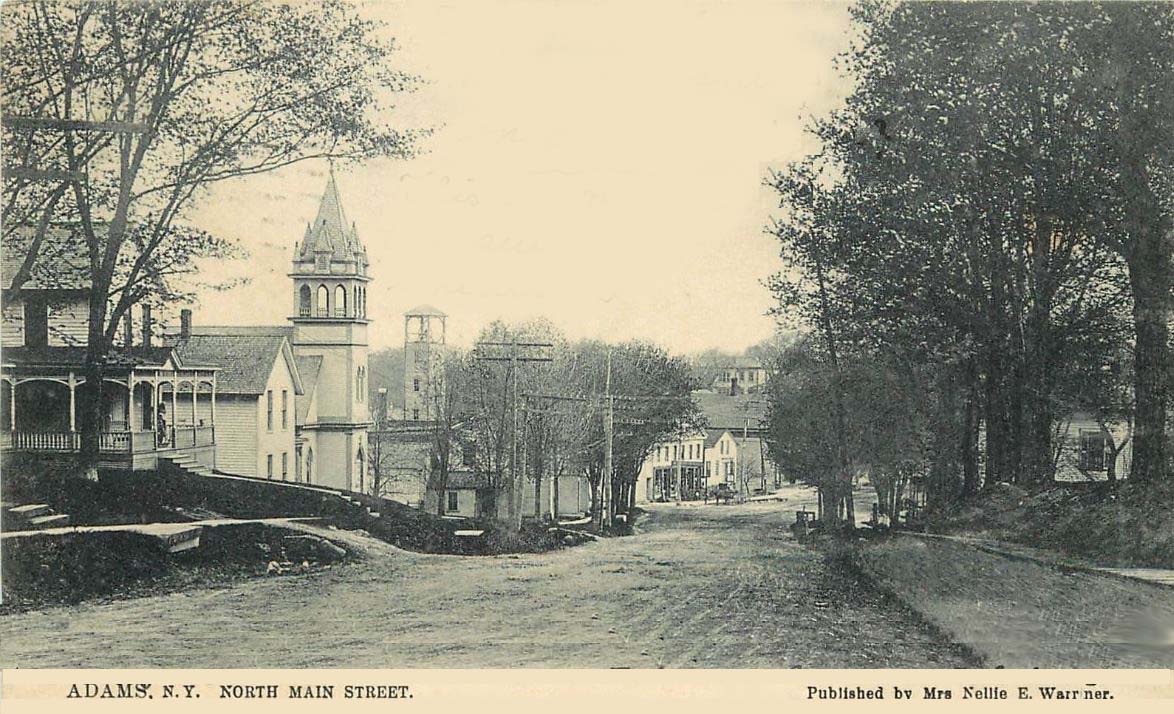 ABOVE: North Main St Adams NY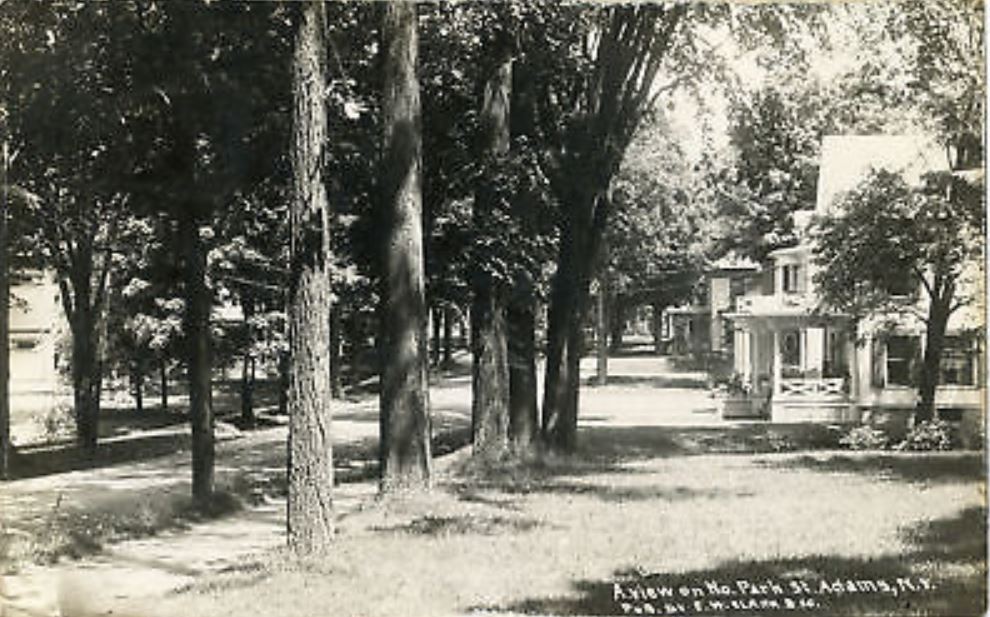 ABOVE: North Park St Adams NY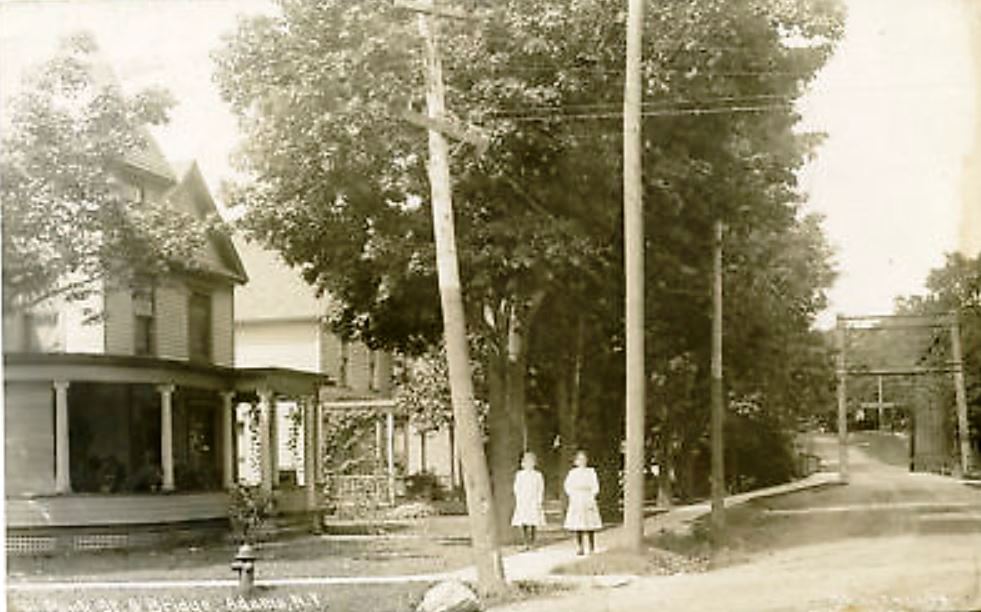 ABOVE: North Park St Adams NY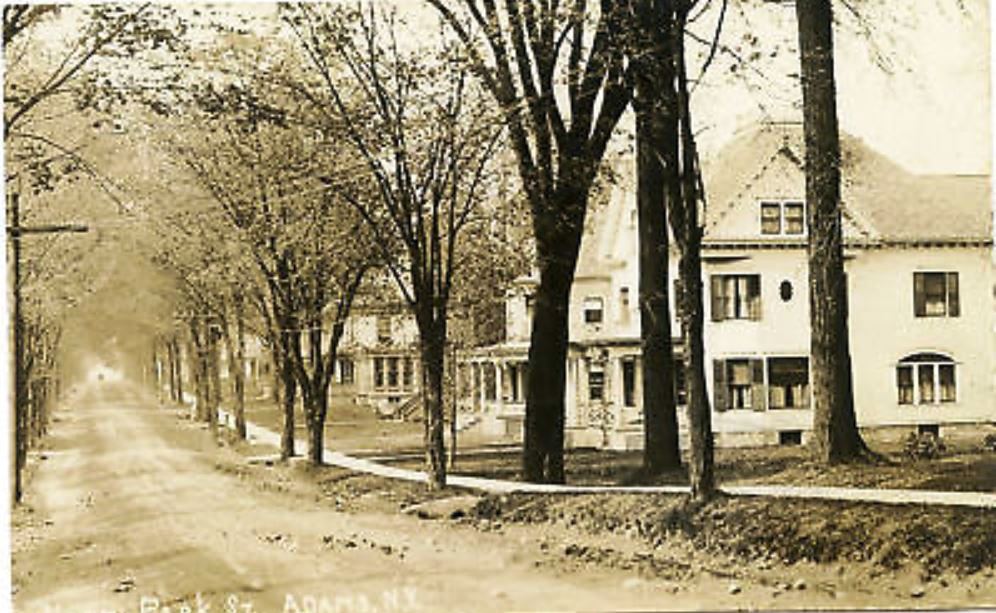 ABOVE: Park St Adams NY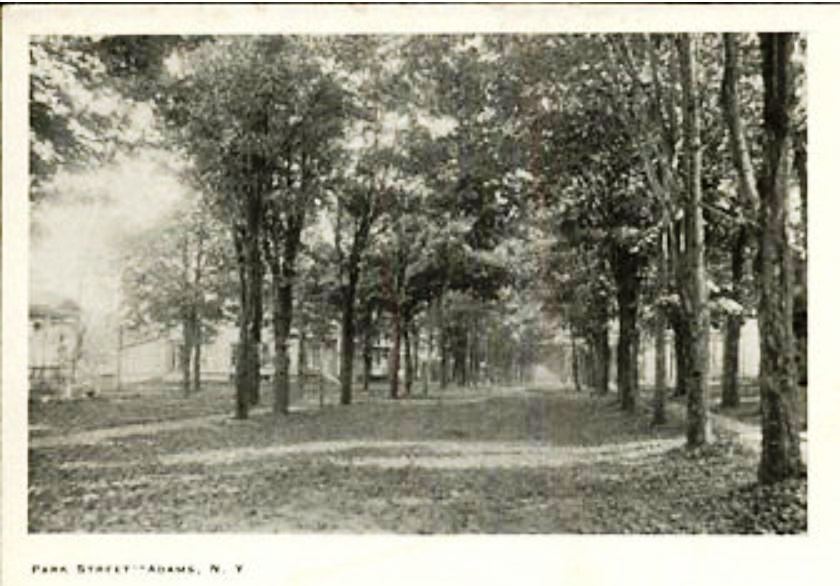 ABOVE: Park St Adams NY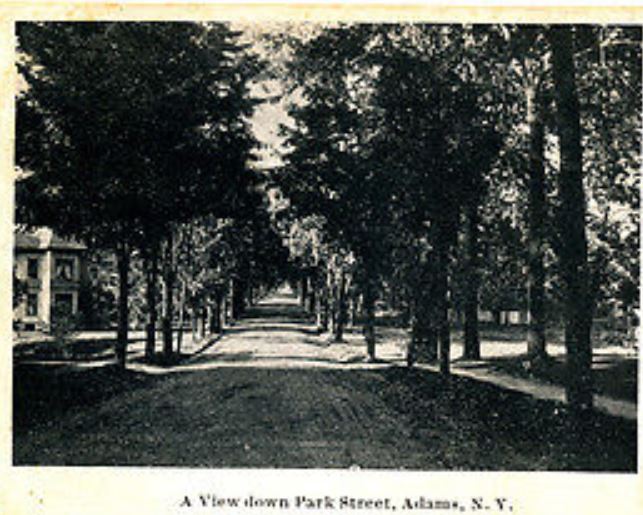 ABOVE: Park St Adams NY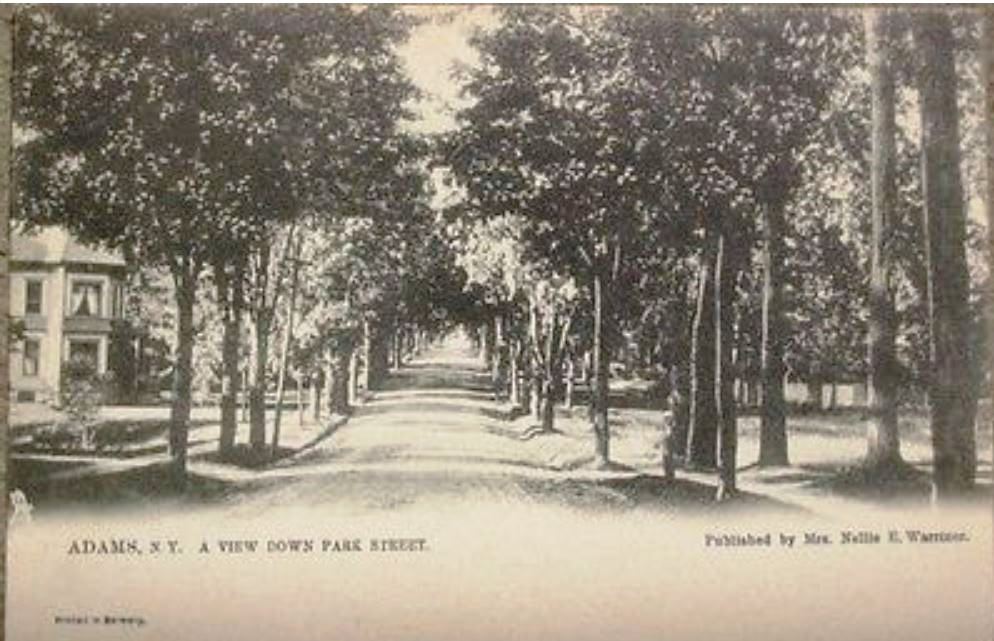 ABOVE: Park St Adams NY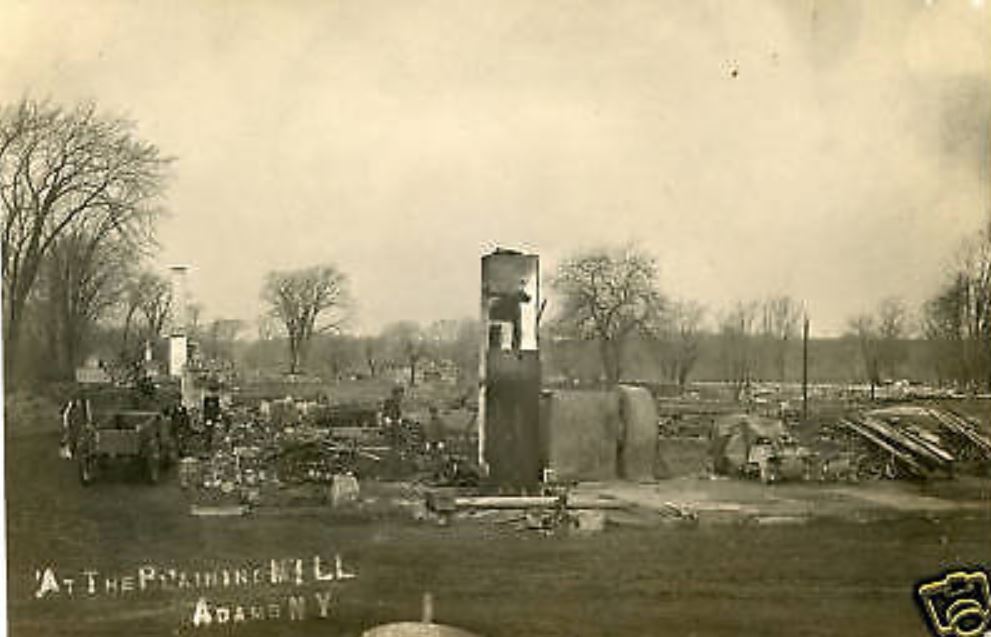 ABOVE: Planing Mill Fire (O D Greene) Adams NY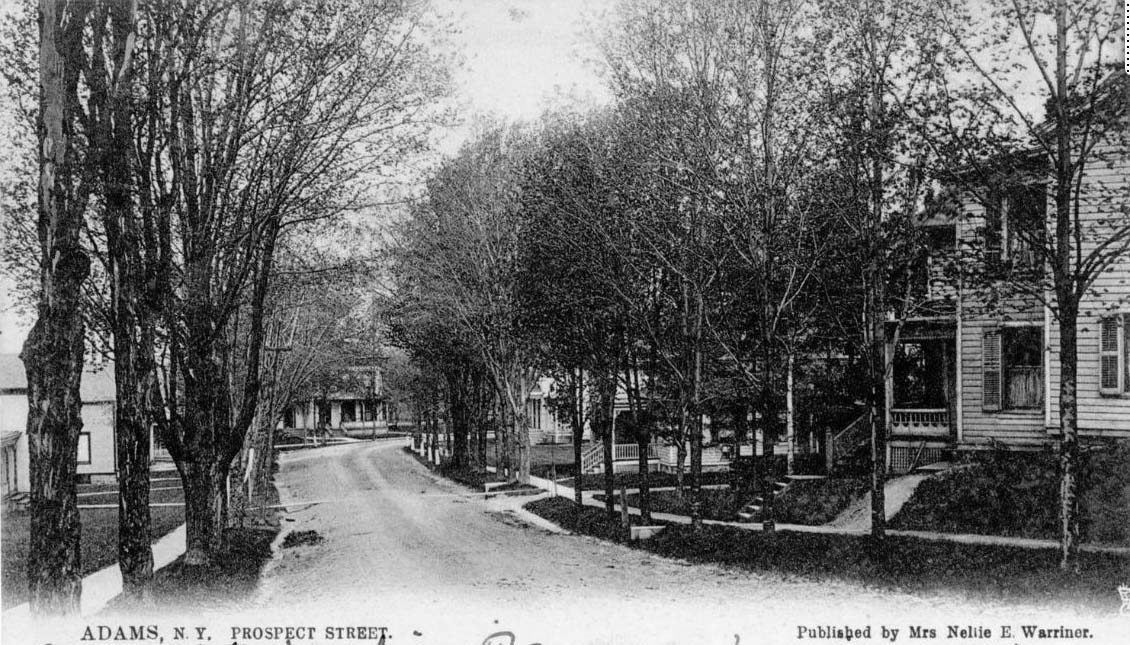 ABOVE: Prospect St - Adams NY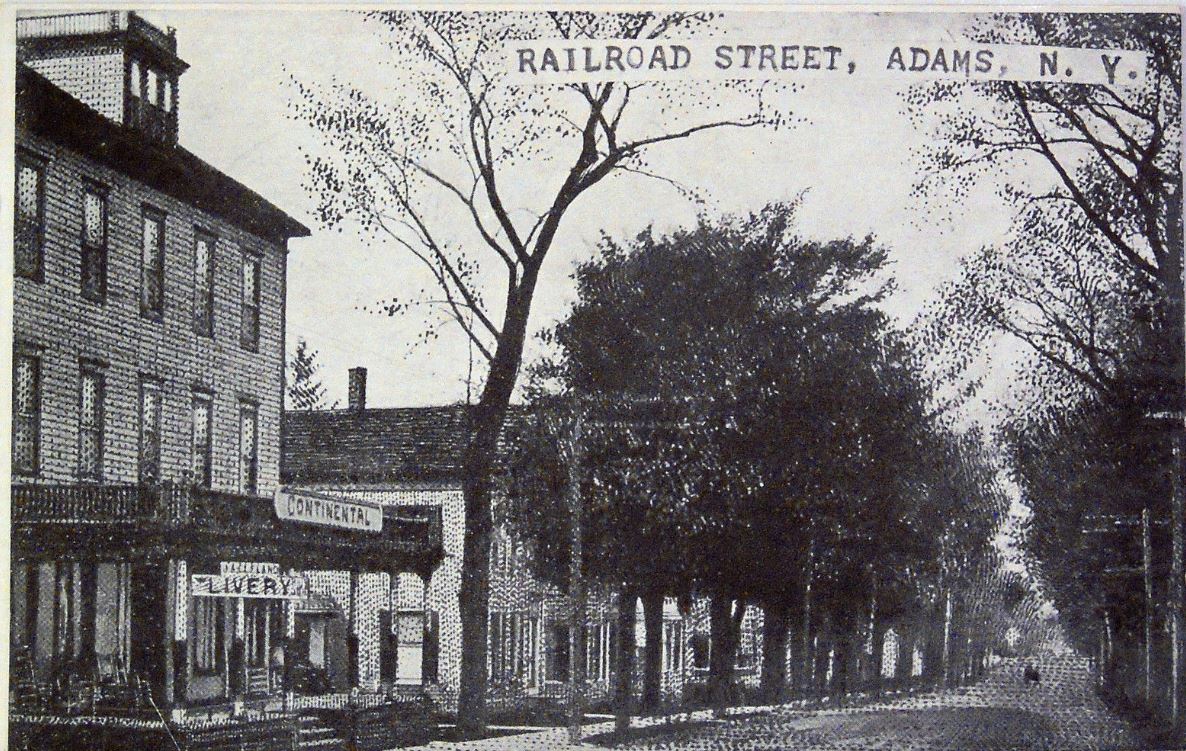 ABOVE: Railroad St (West Church St) Adams NY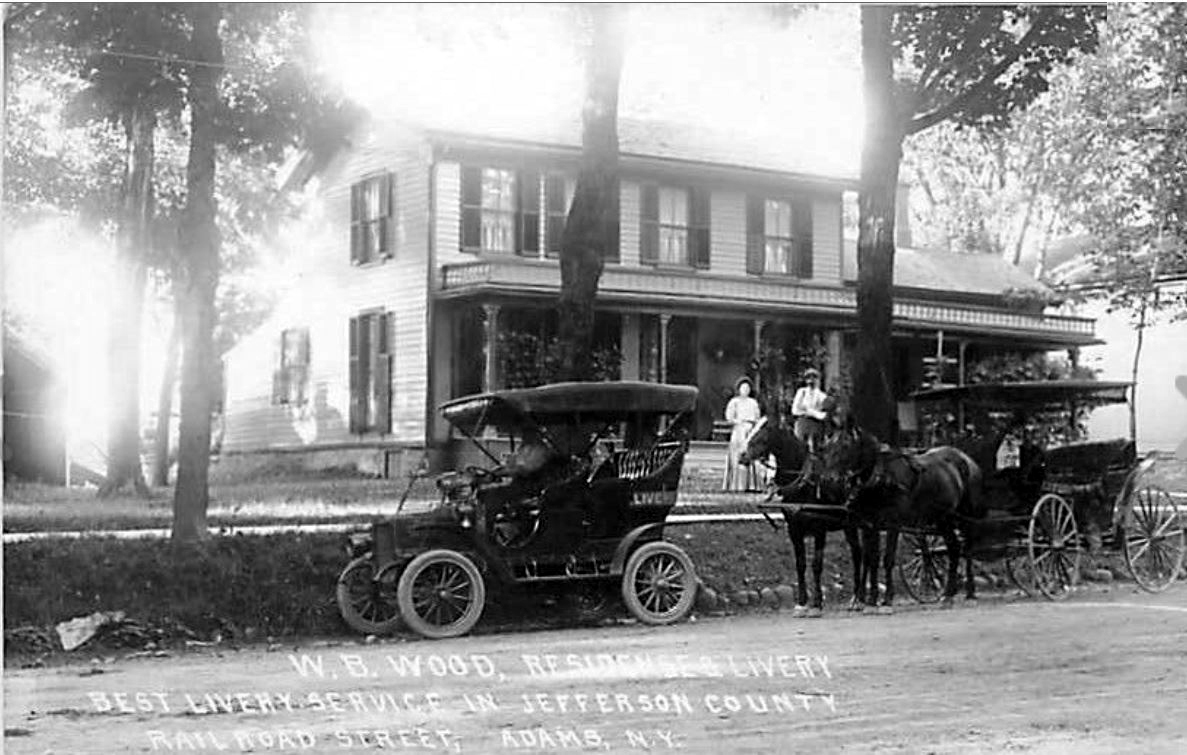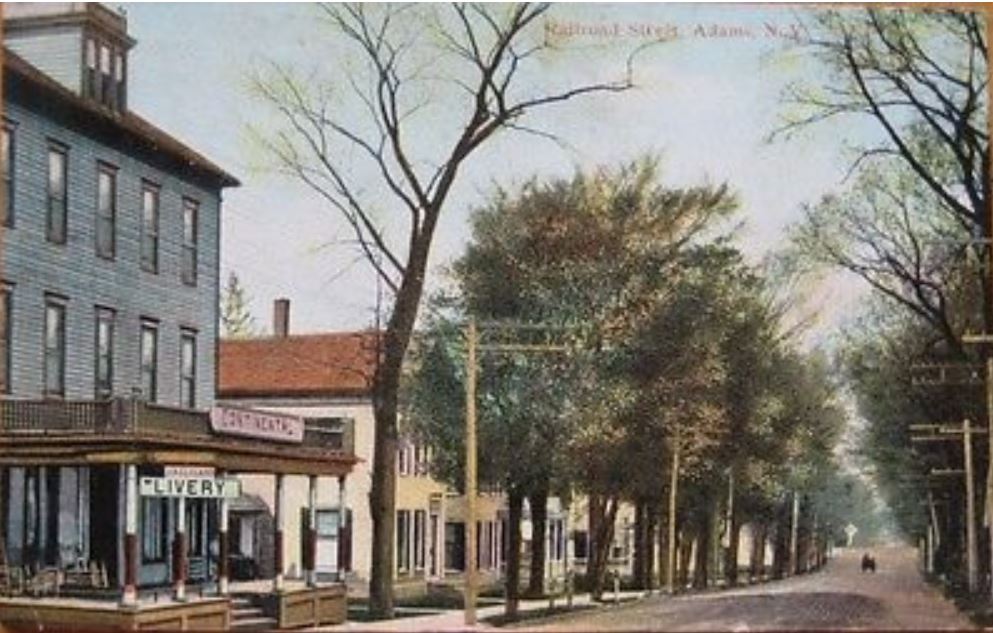 ABOVE: Railroad Street (West Church) - Adams NY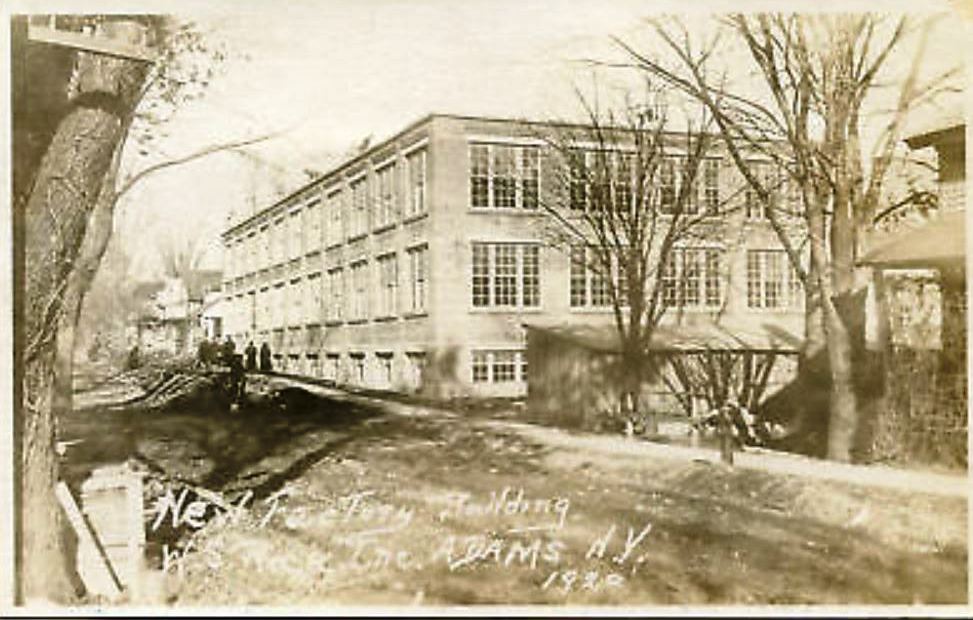 ABOVE: Rices Factory Building Adams NY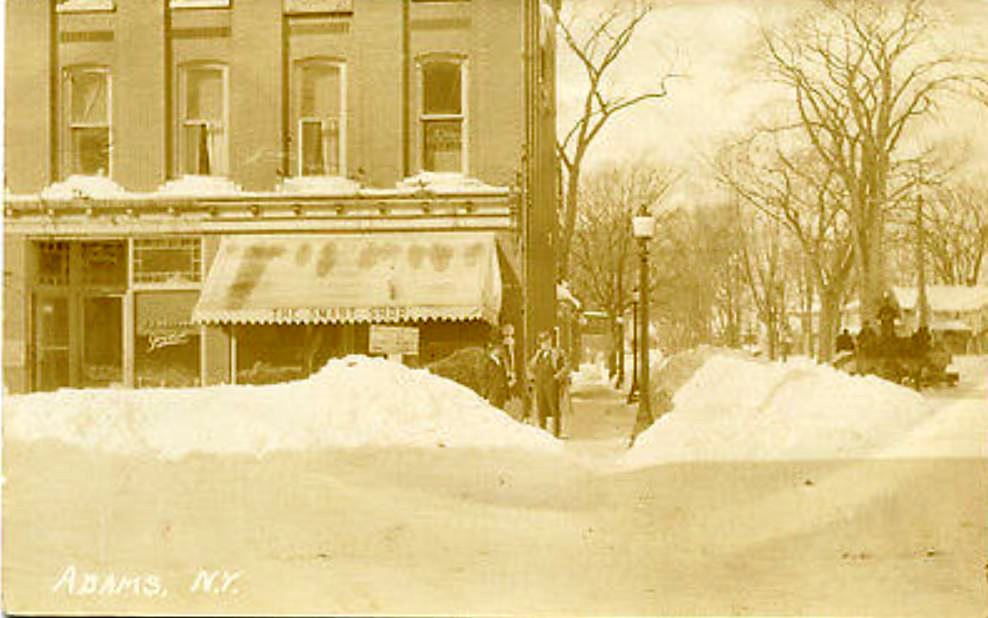 ABOVE: Snowstorm Adams NY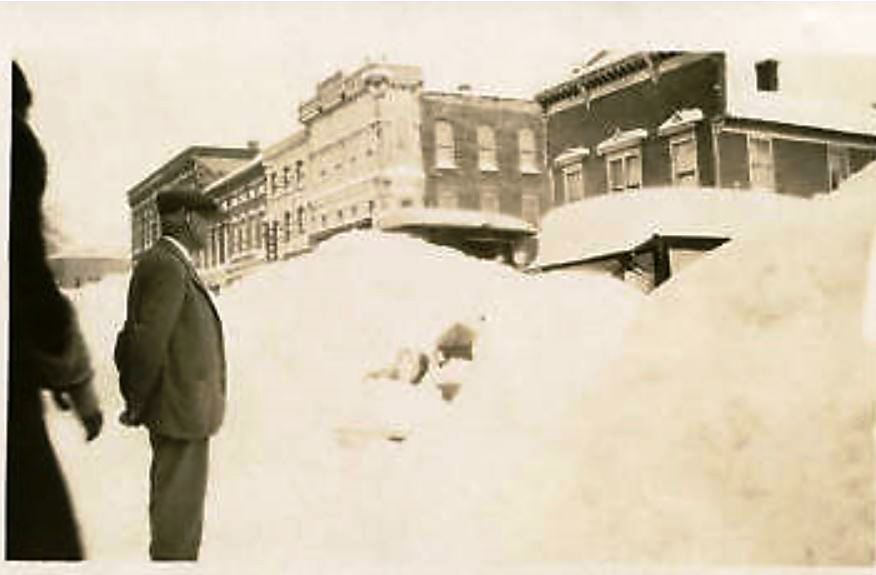 ABOVE: Snow in Adams NY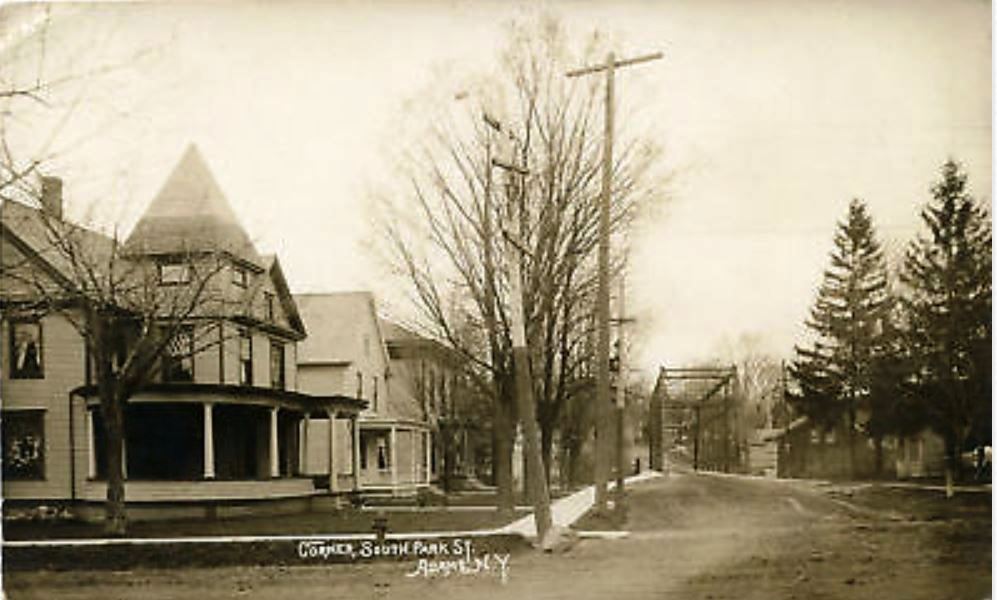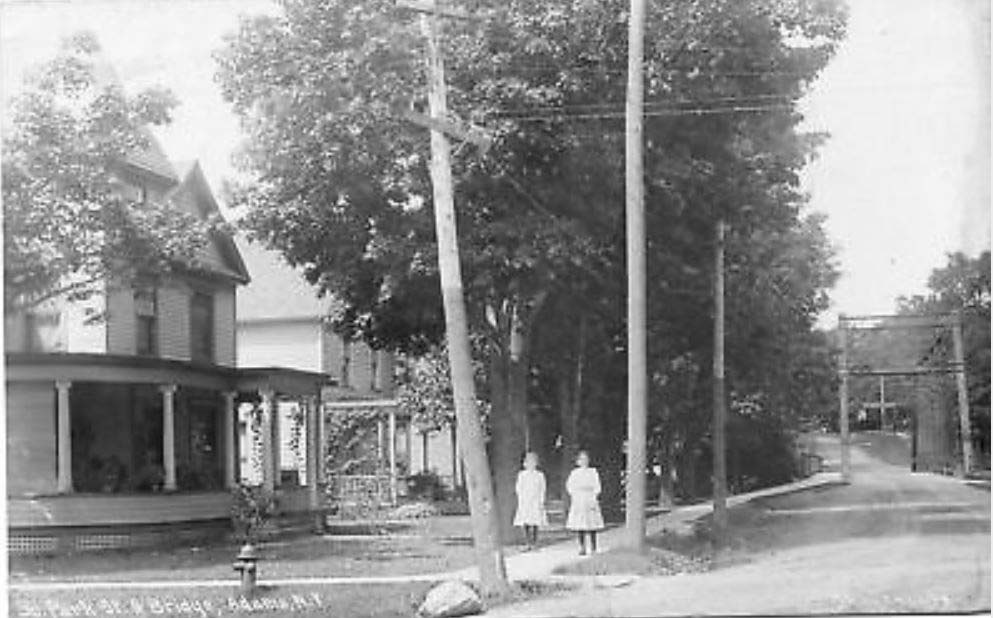 ABOVE: South Park St Adams NY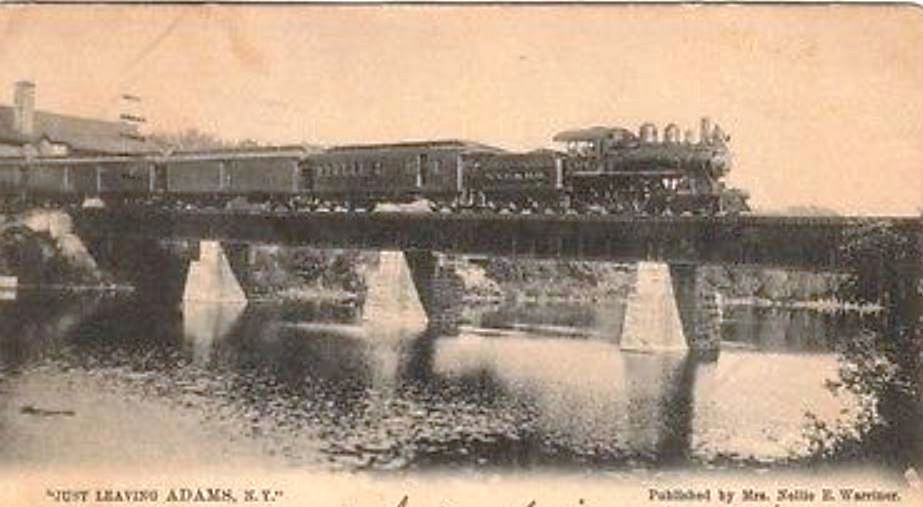 ABOVE: Training Leaving Adams NY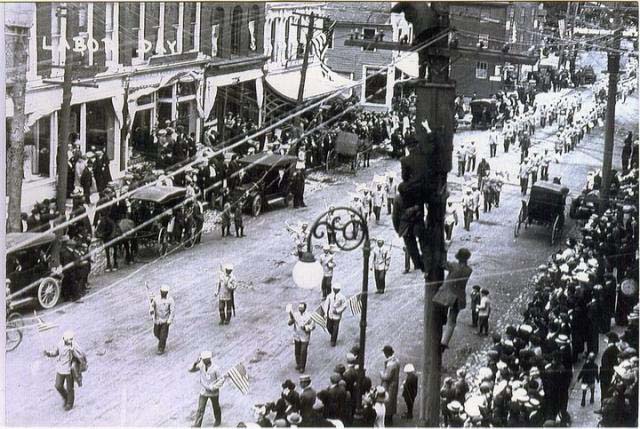 ABOVE: Adams NY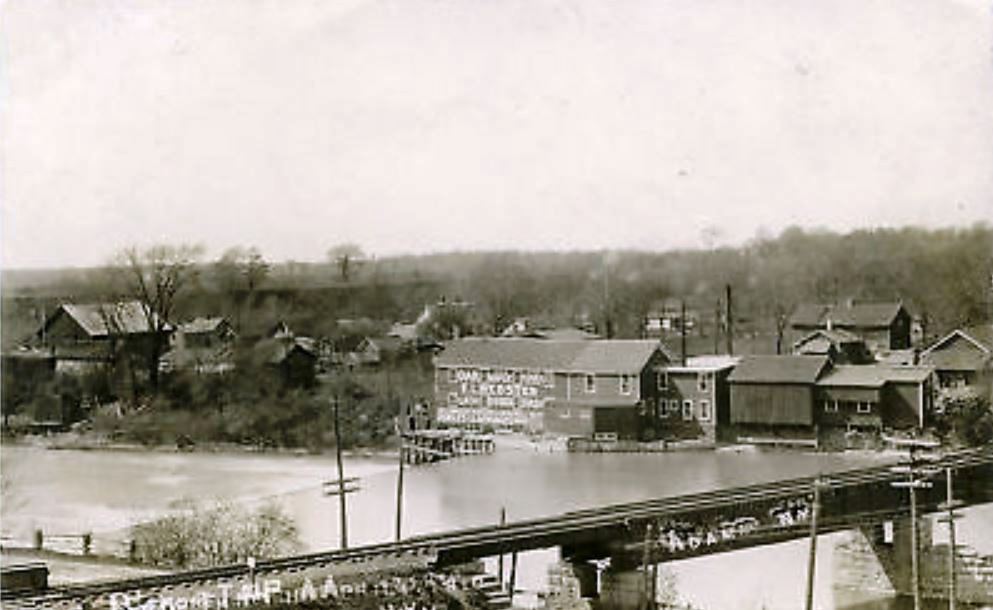 ABOVE: Adams NY looking from Liberty Street towards West Church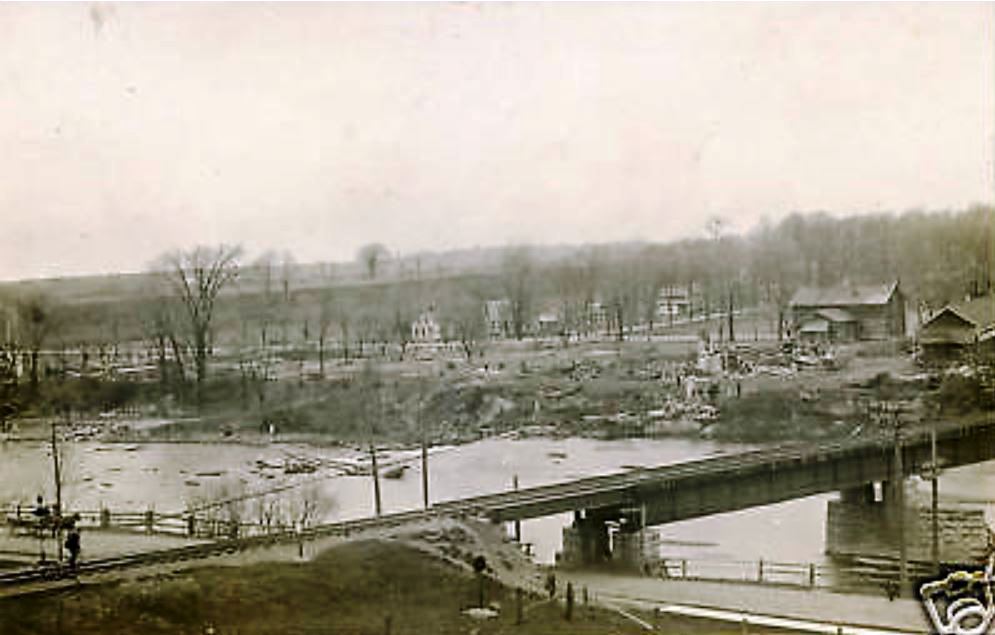 ABOVE: After the Fire: Adams NY looking from Liberty Street towards West Church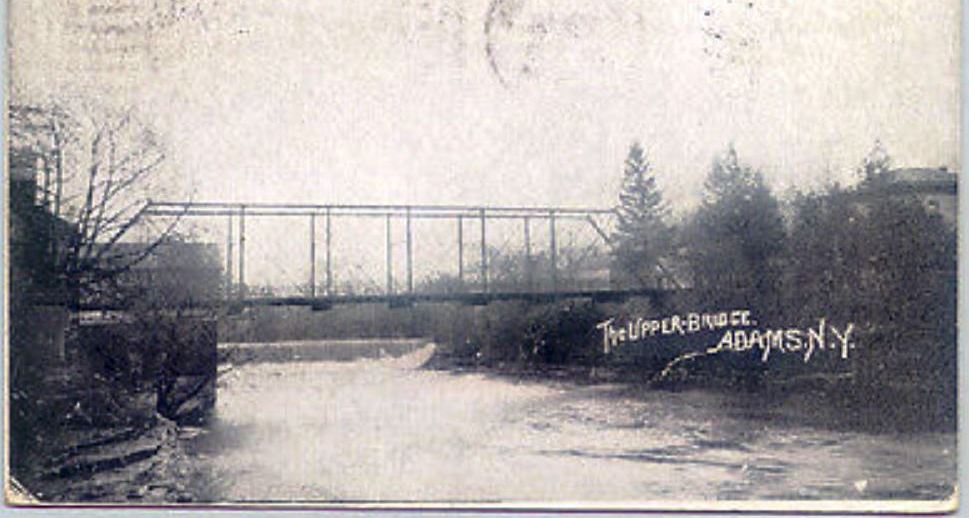 ABOVE: Upper Bridge - Adams NY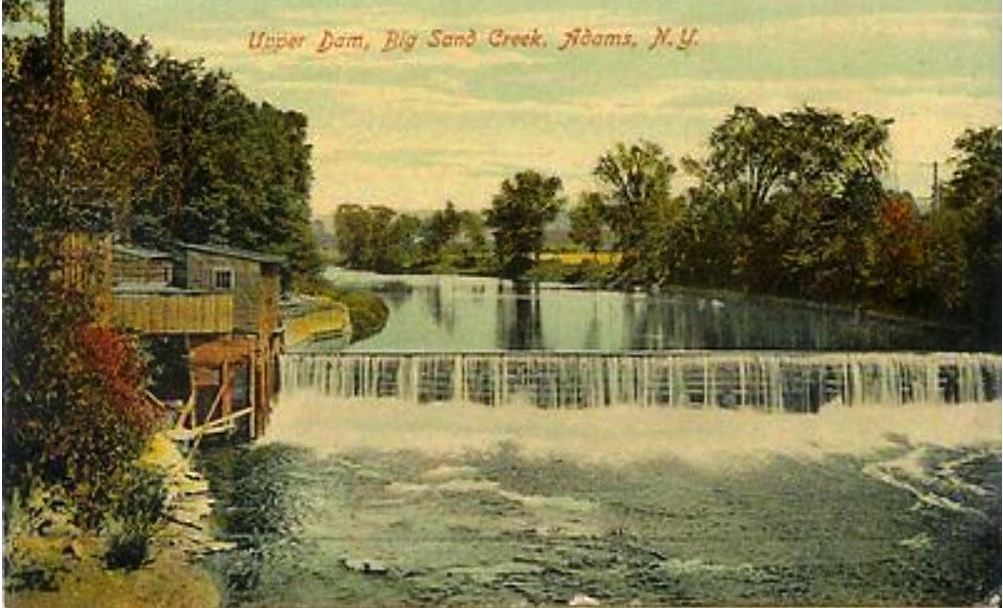 ABOVE: Upper Dam - Adams NY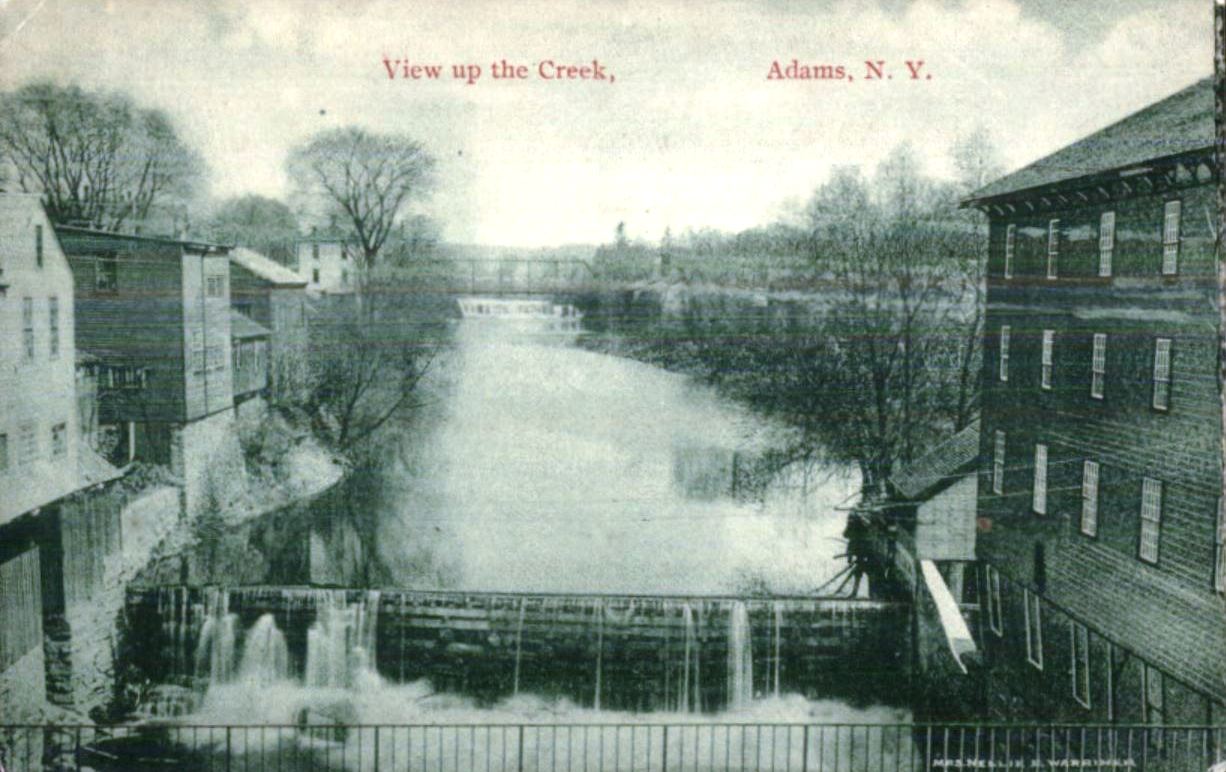 ABOVE: View Up the Creek - Adams NY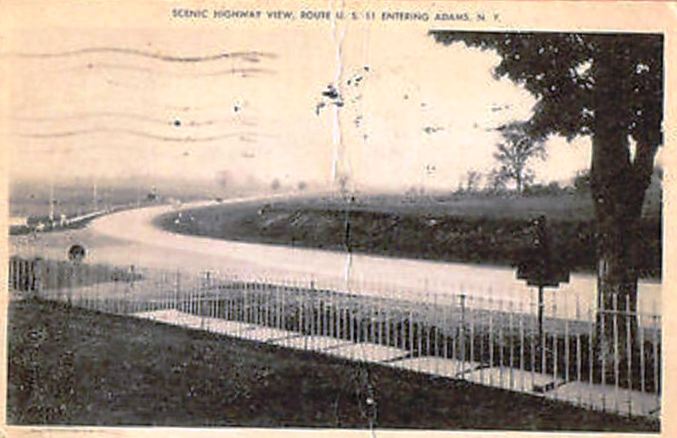 ABOVE: Route 11 South Main St Adams NY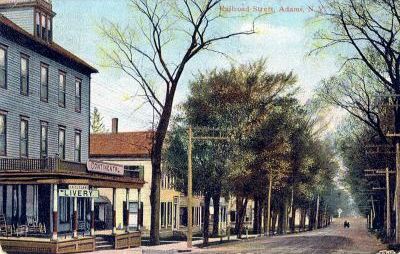 ABOVE: Adams NY Railroad St (West Church St)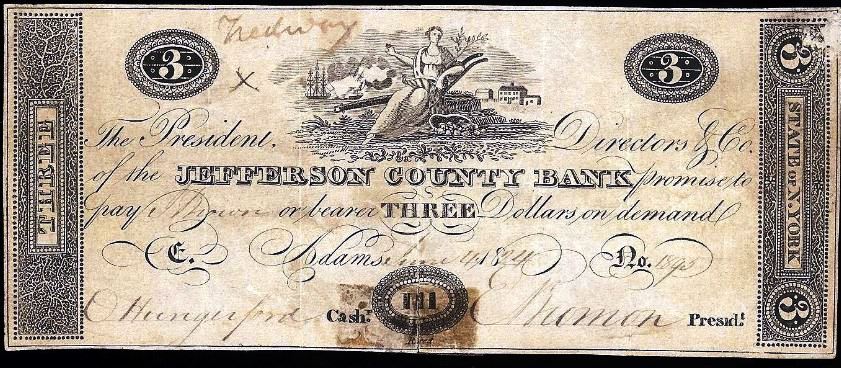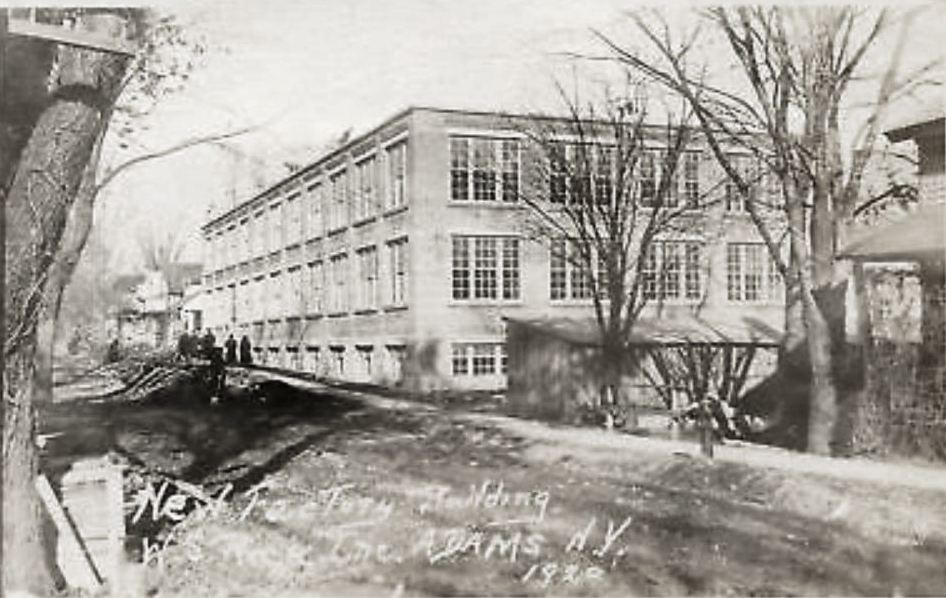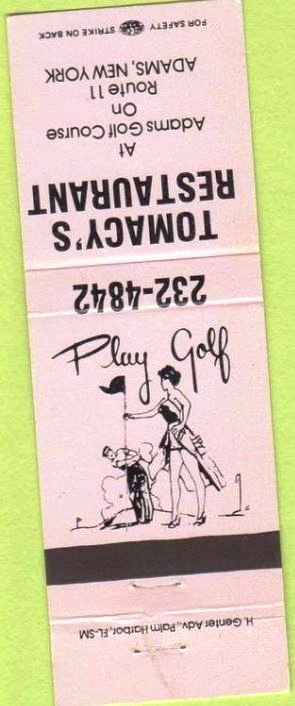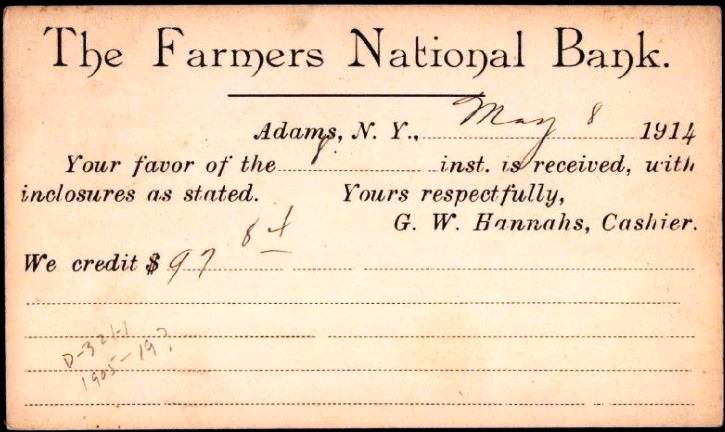 Adams - Ice Storm
Main Street Looking South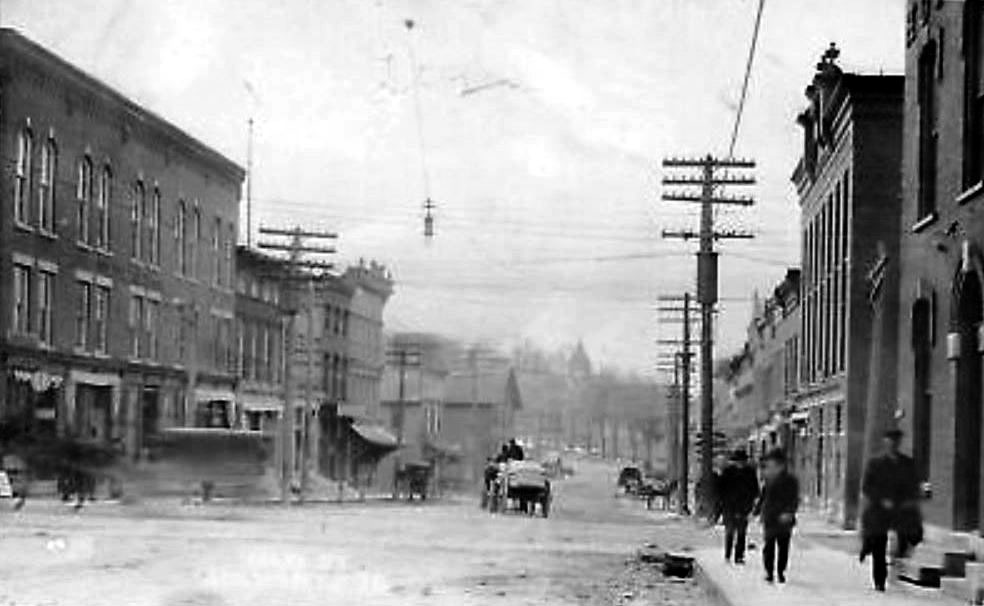 Planing Mill Fire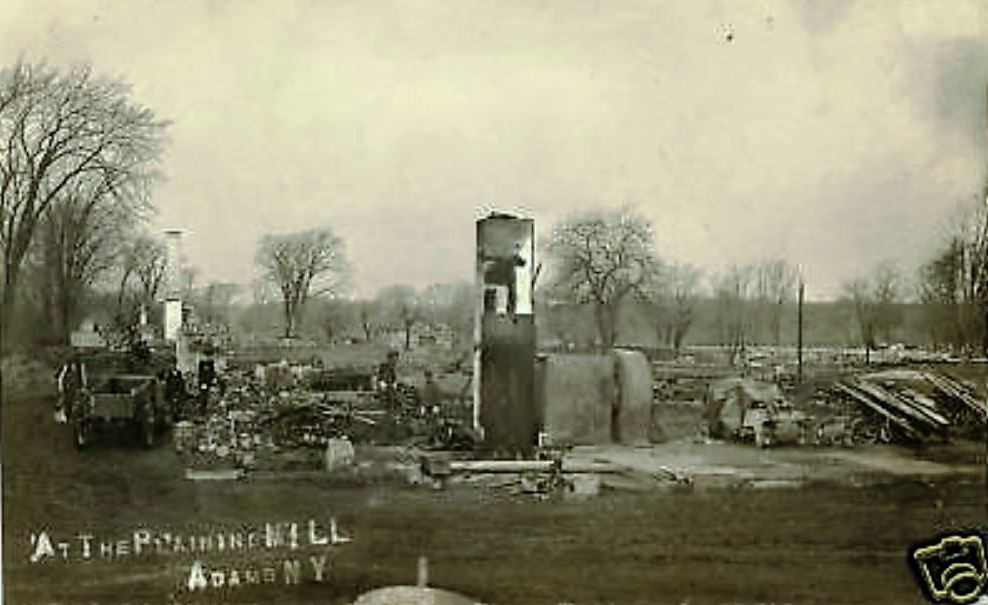 North Park Street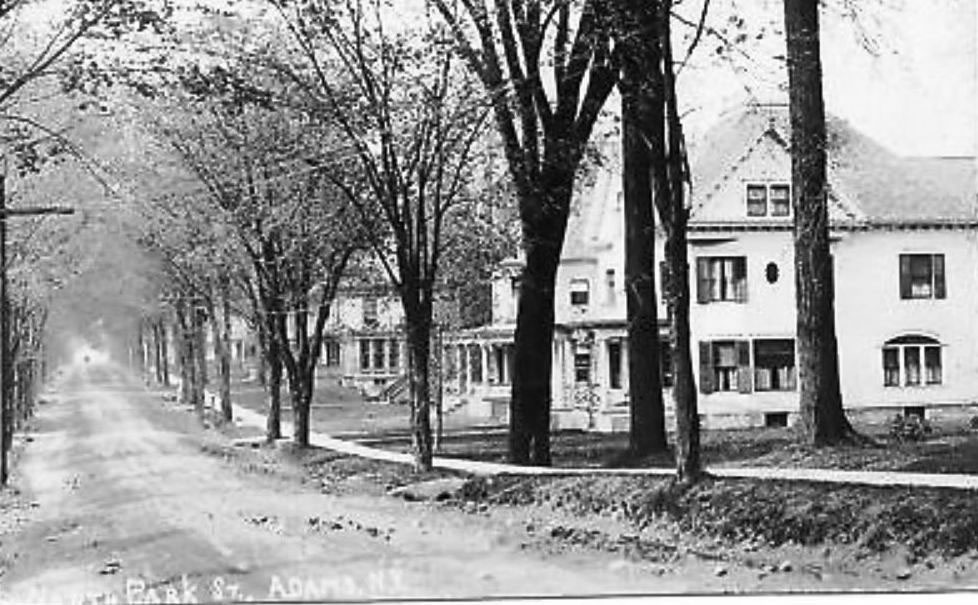 Rural Cemetery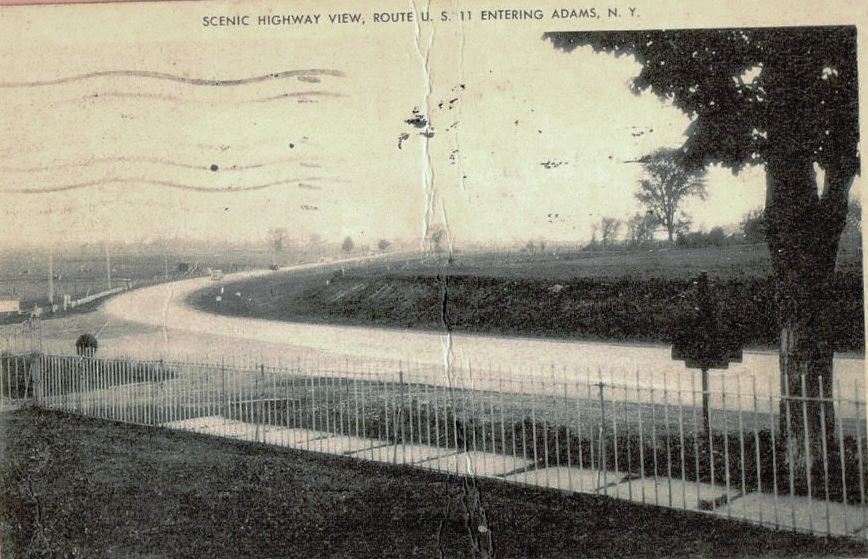 Main Street Looking South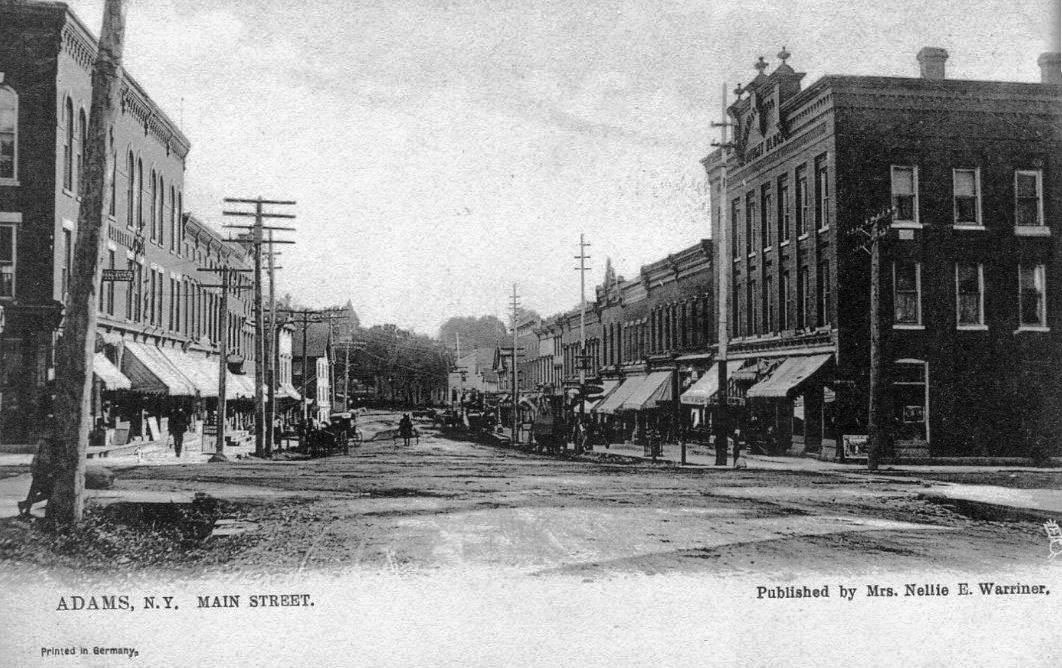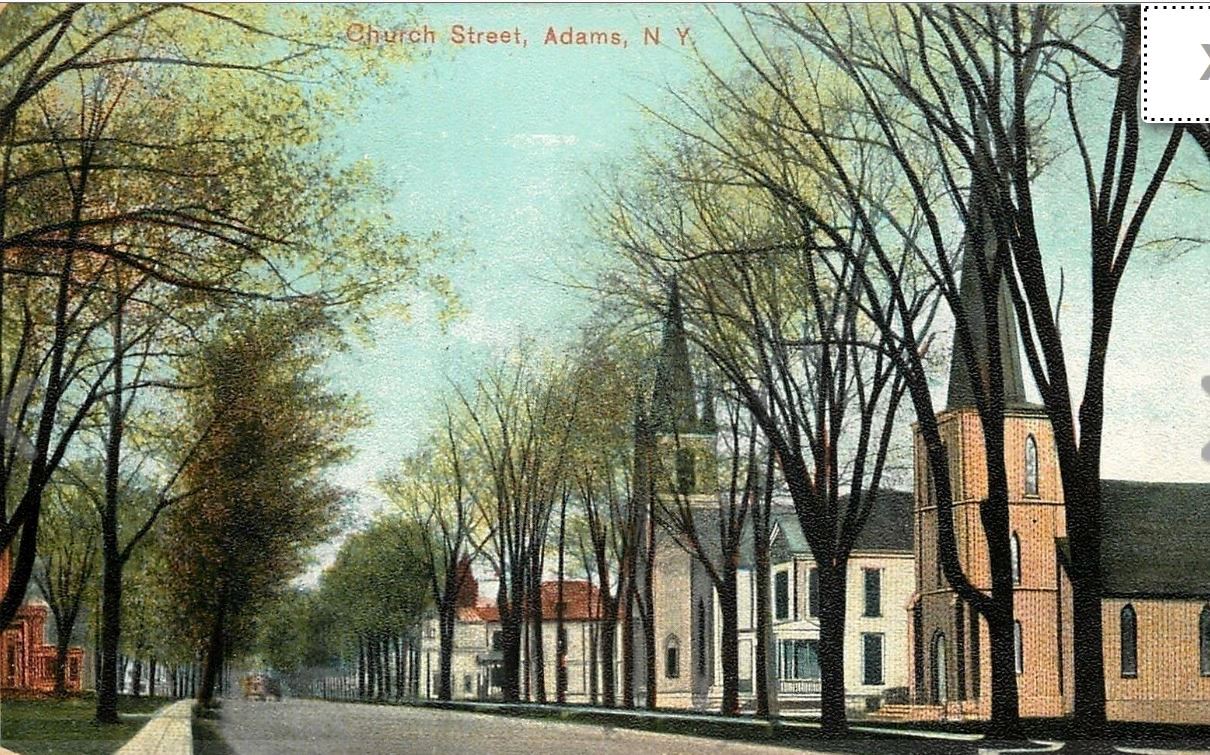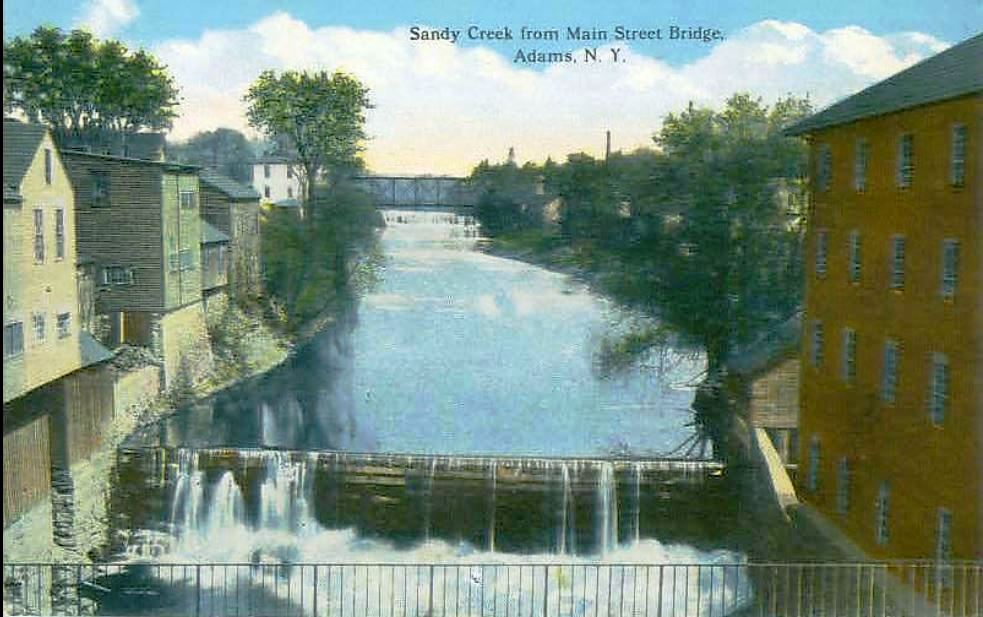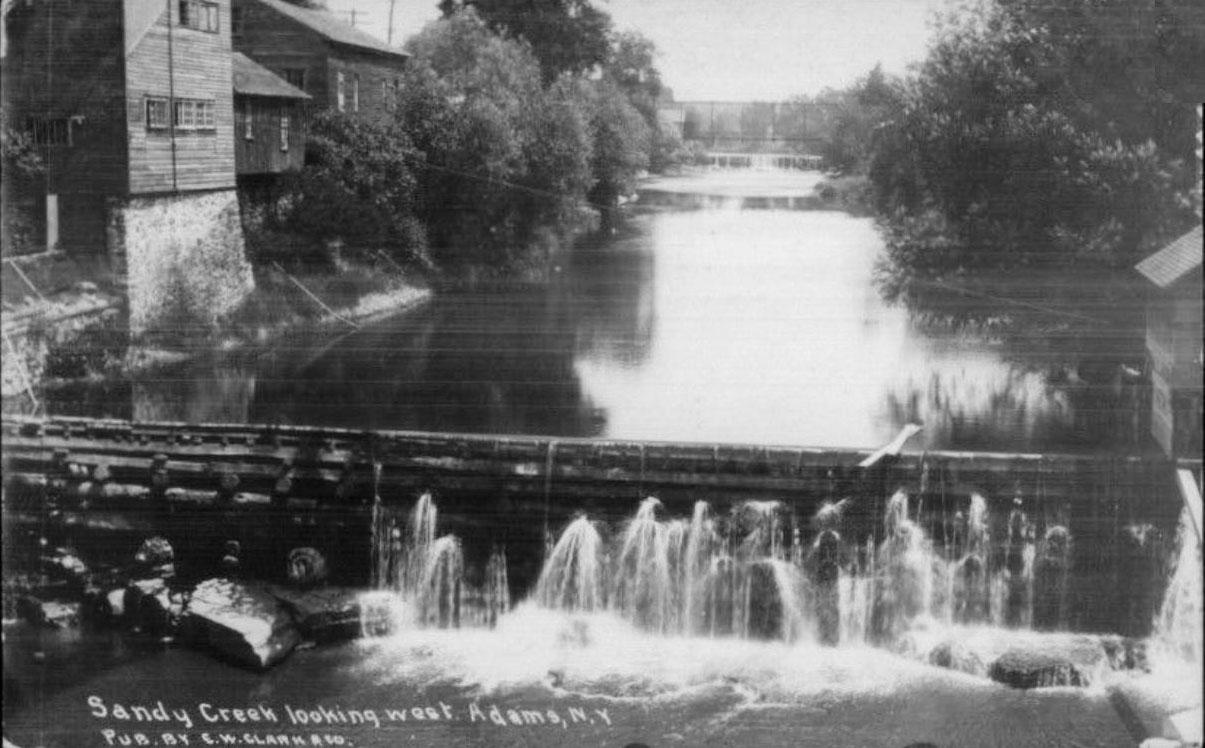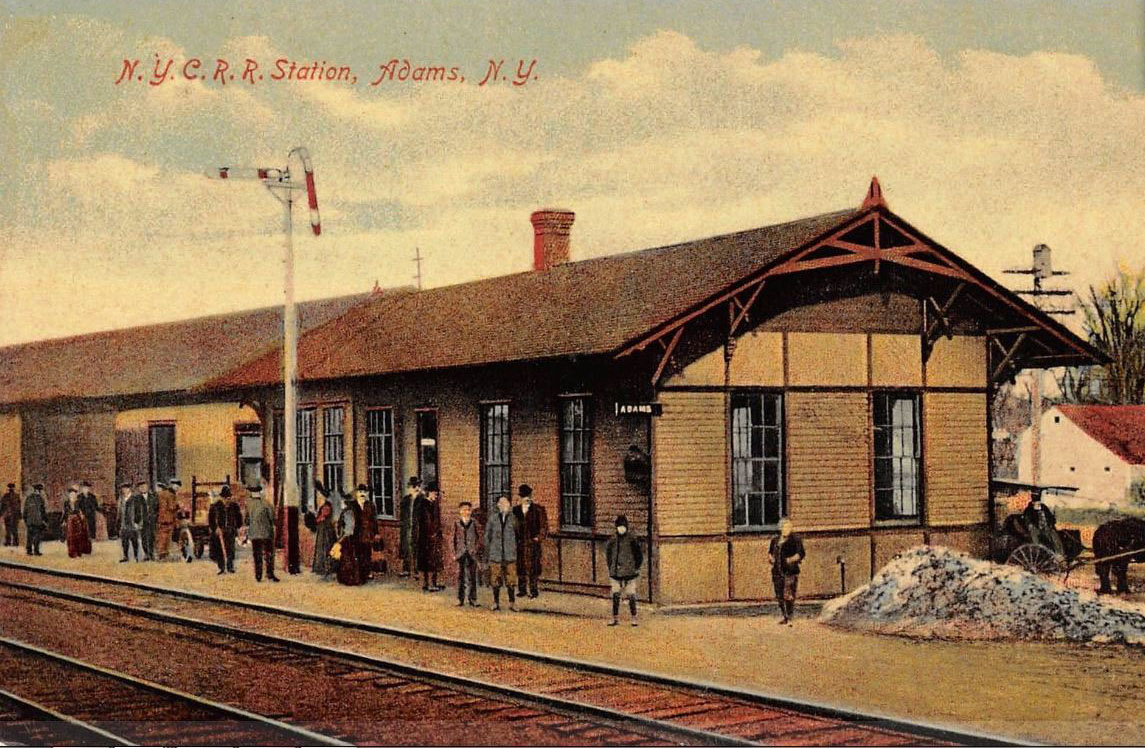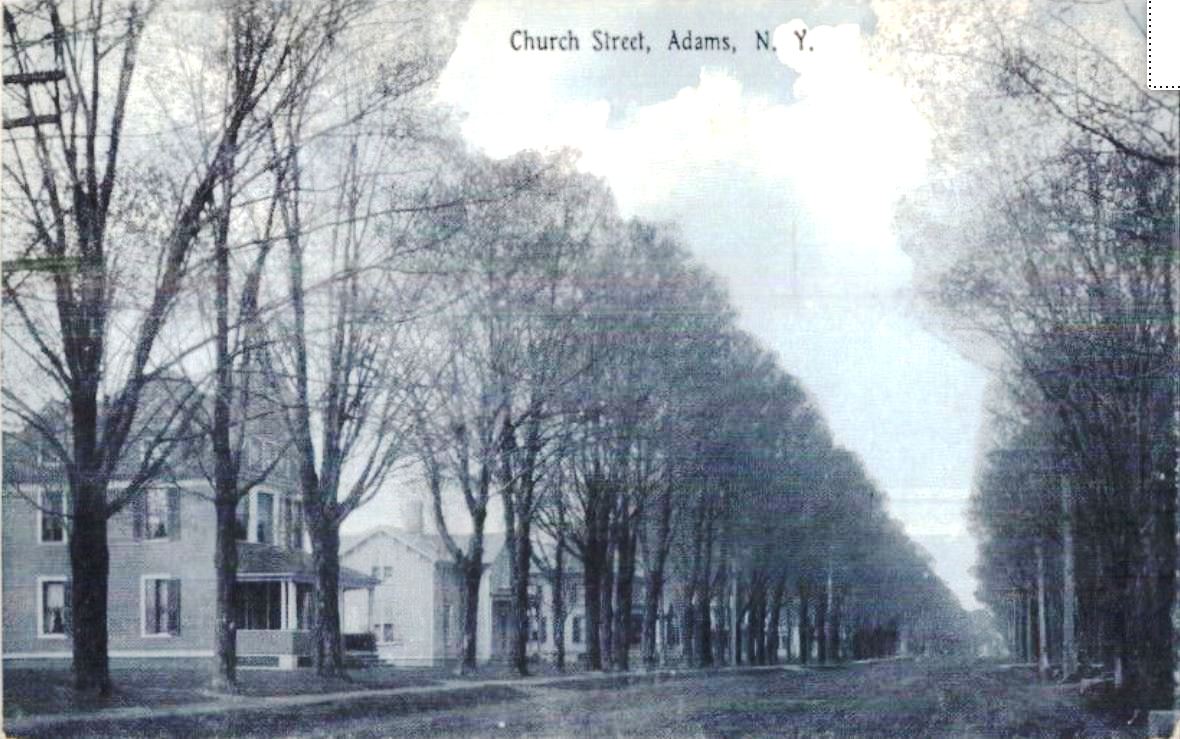 GARY BECKSTEAD COLLECECTION OF ADAMS NY:
(some may be duplicates...)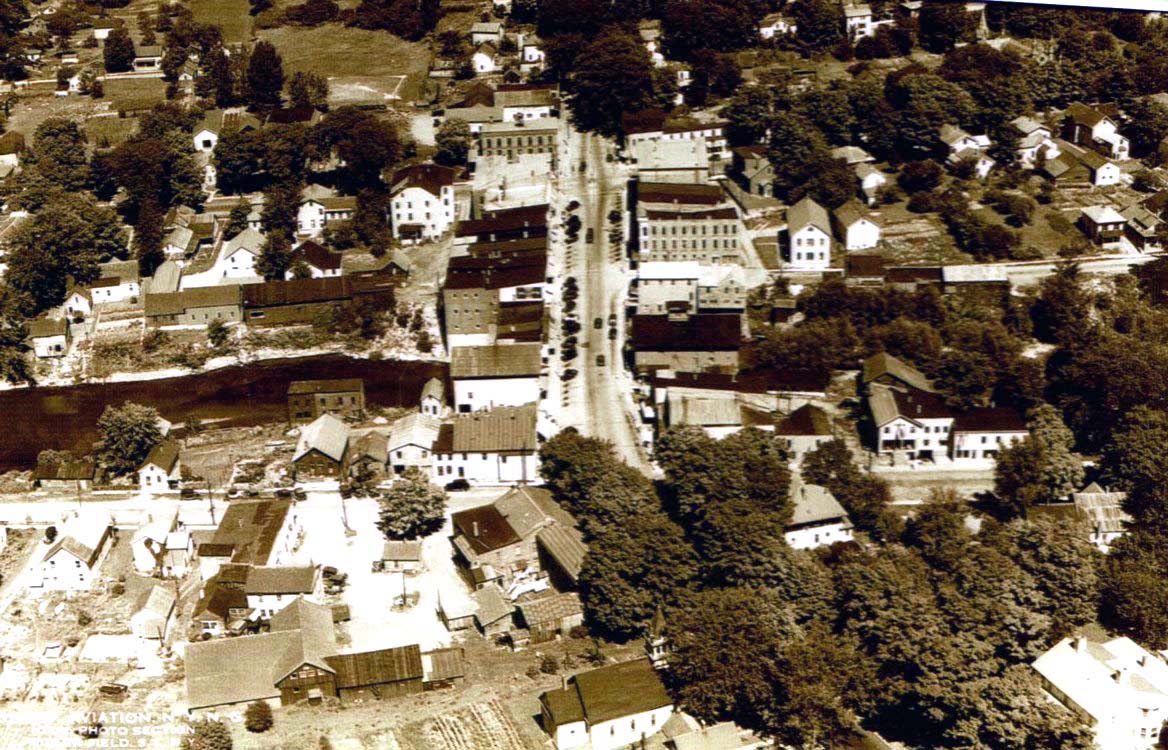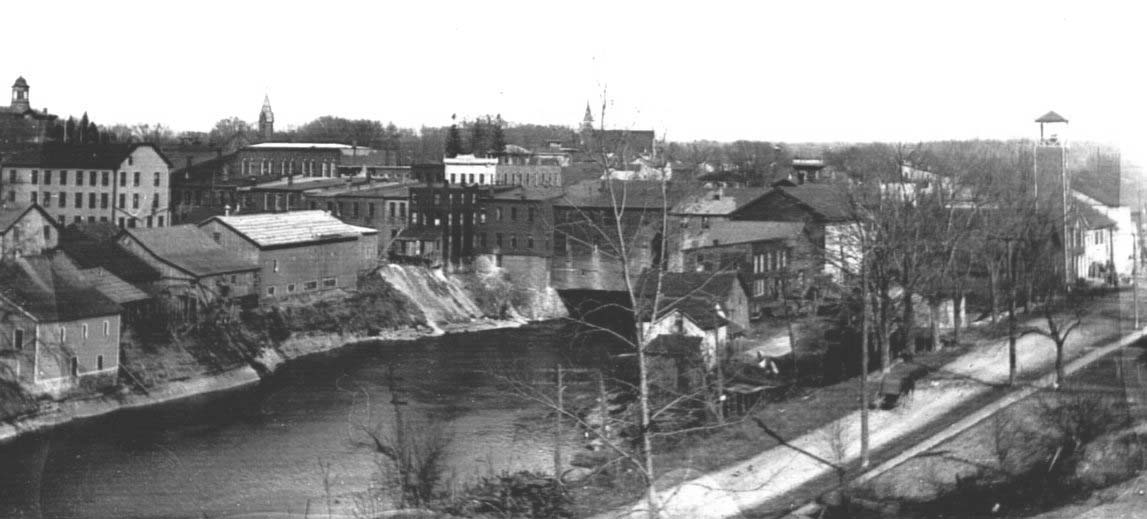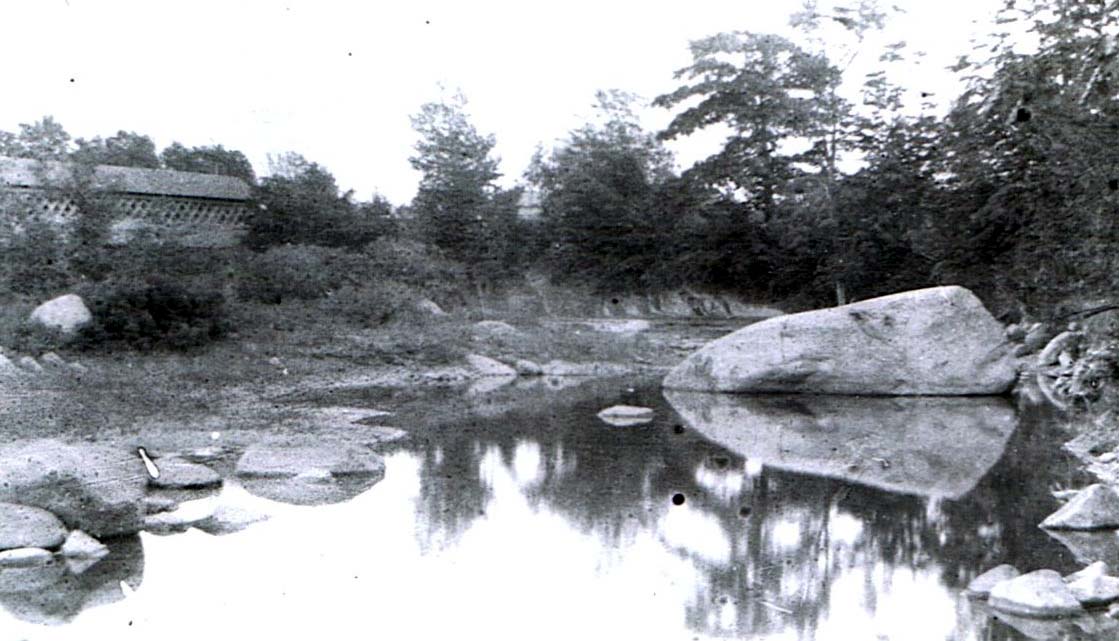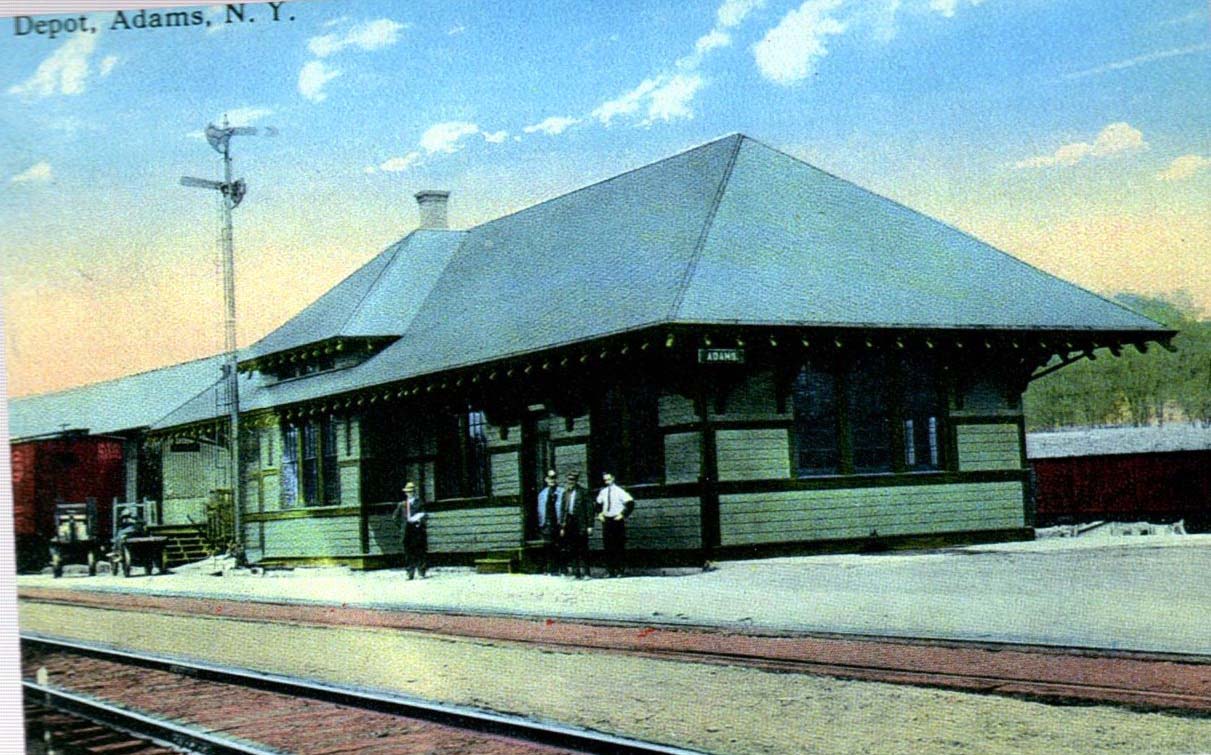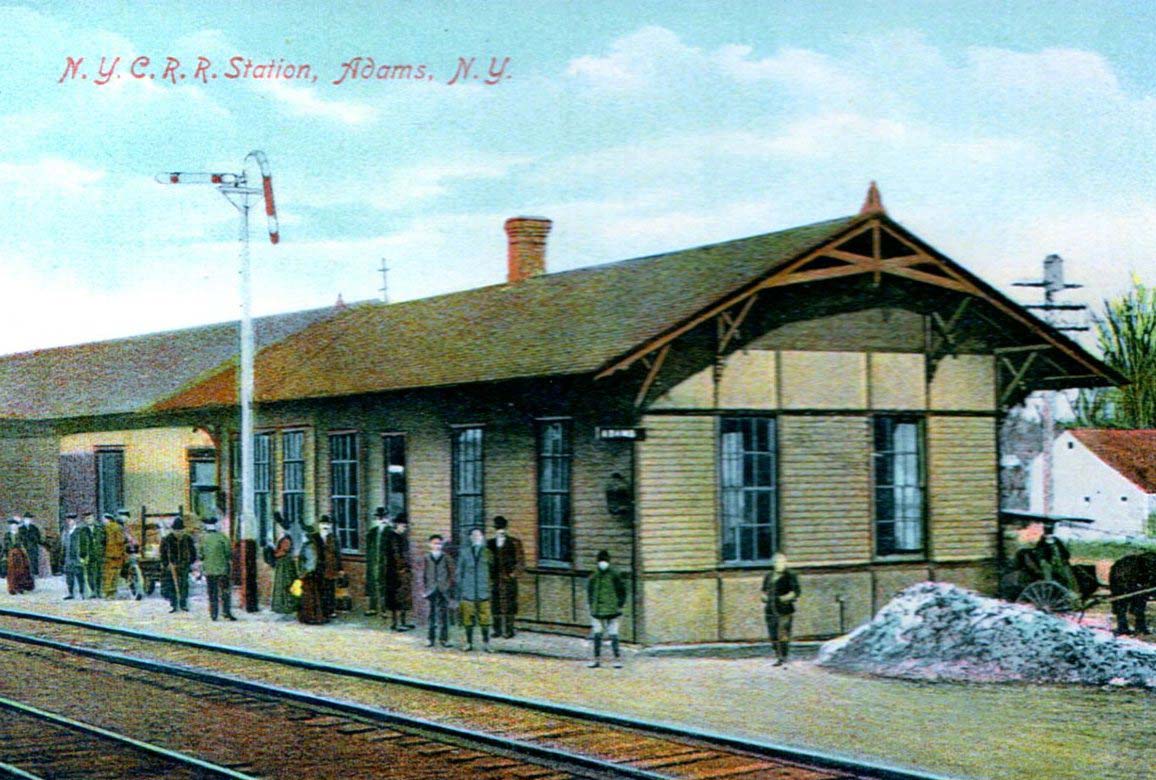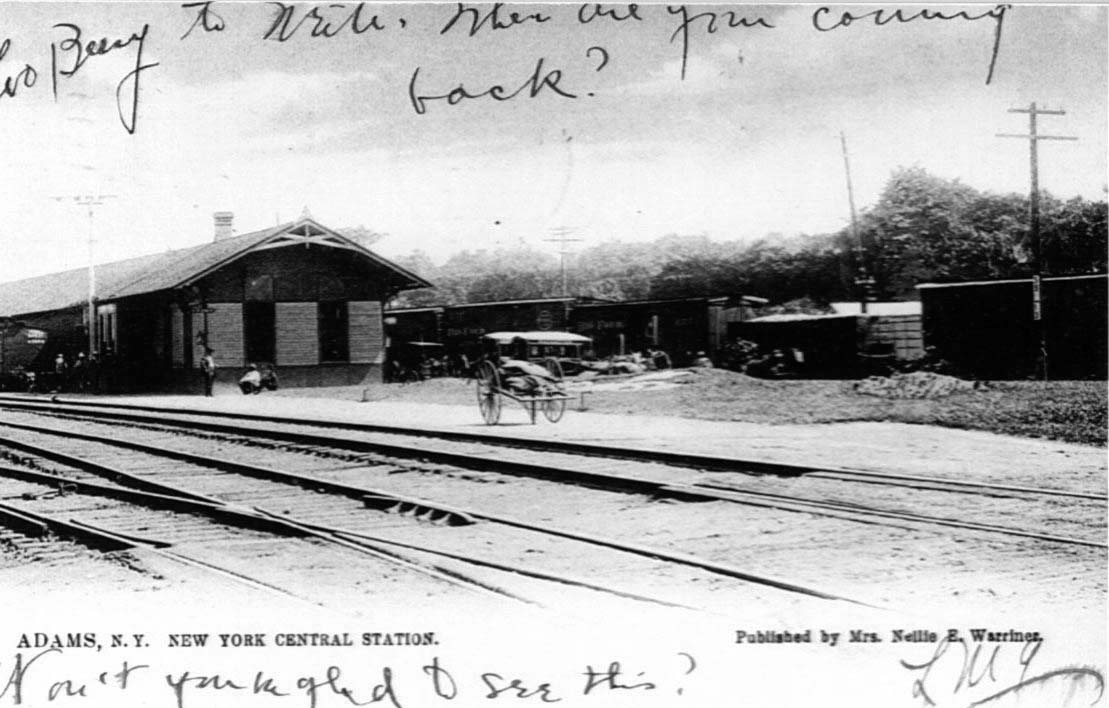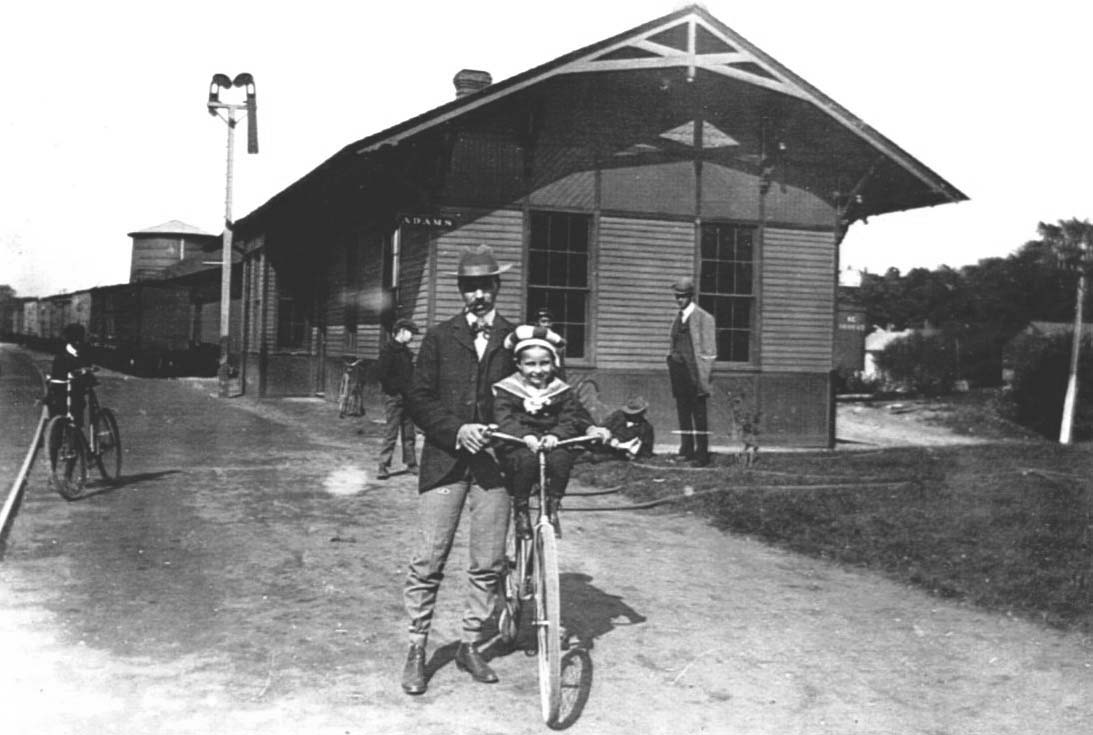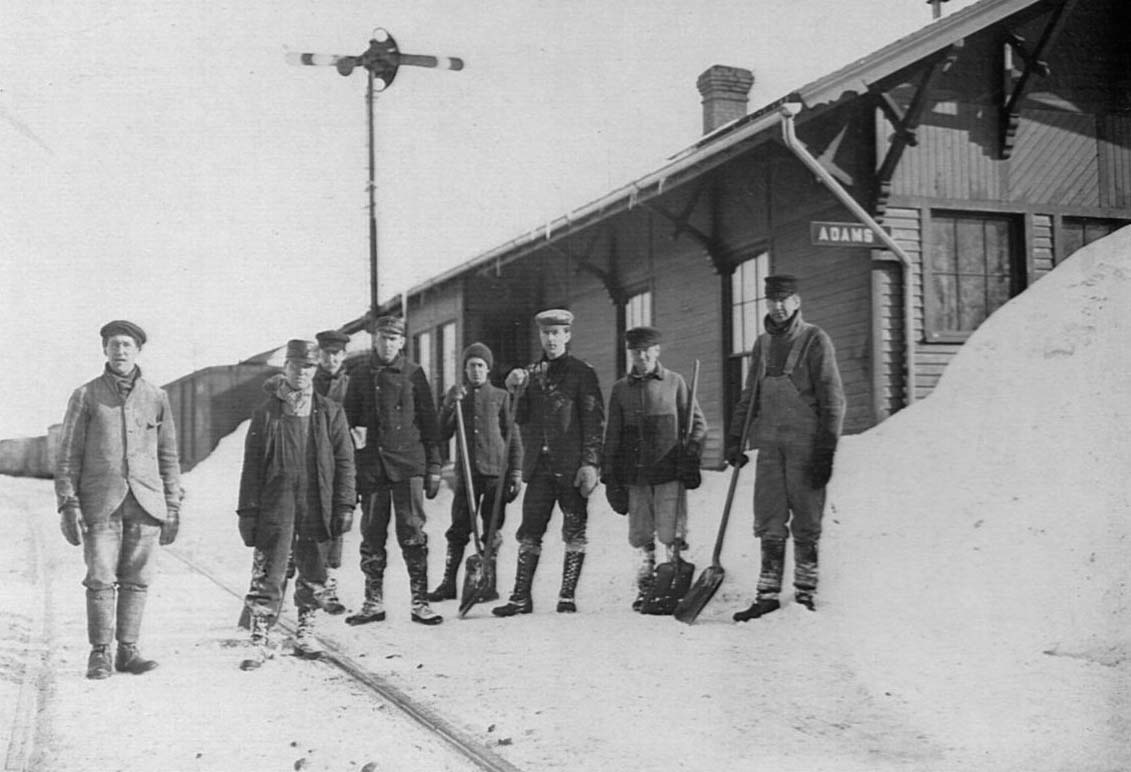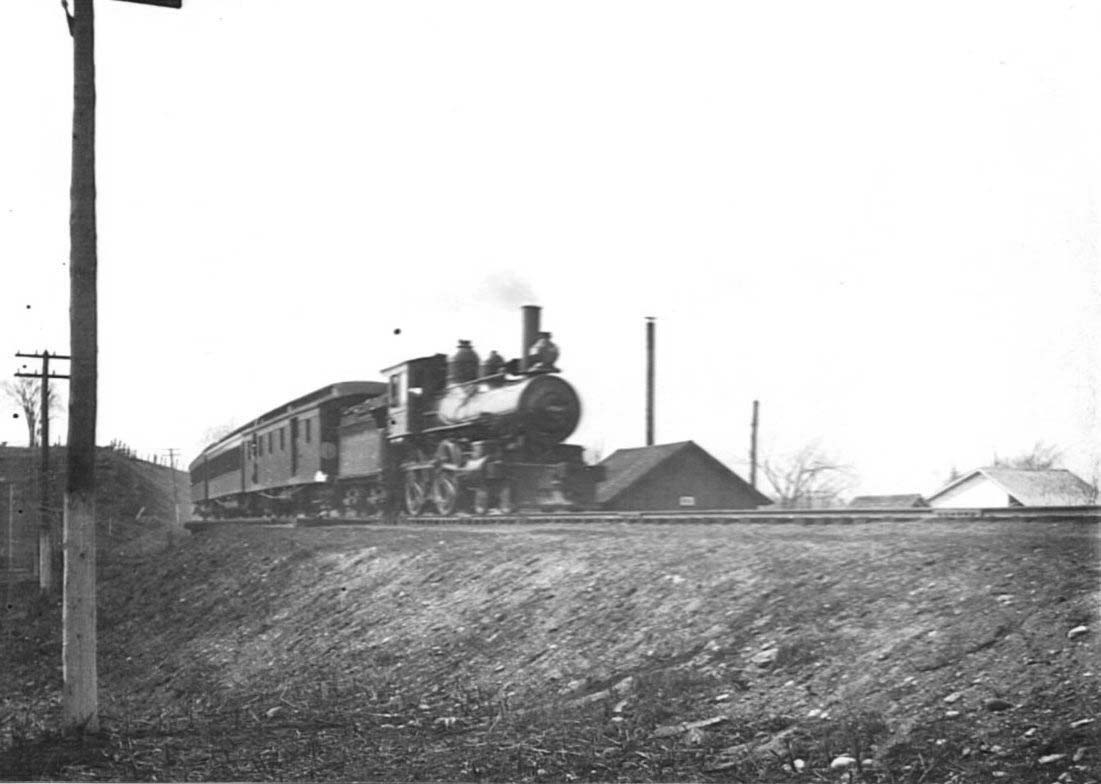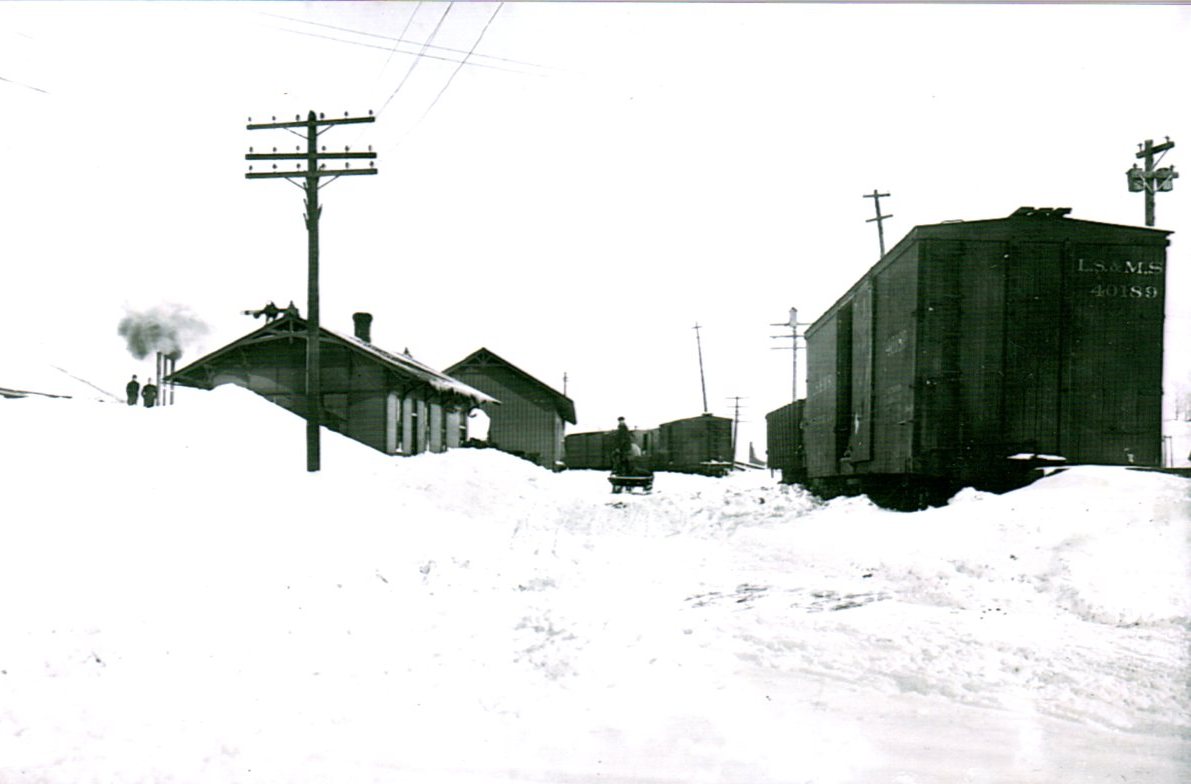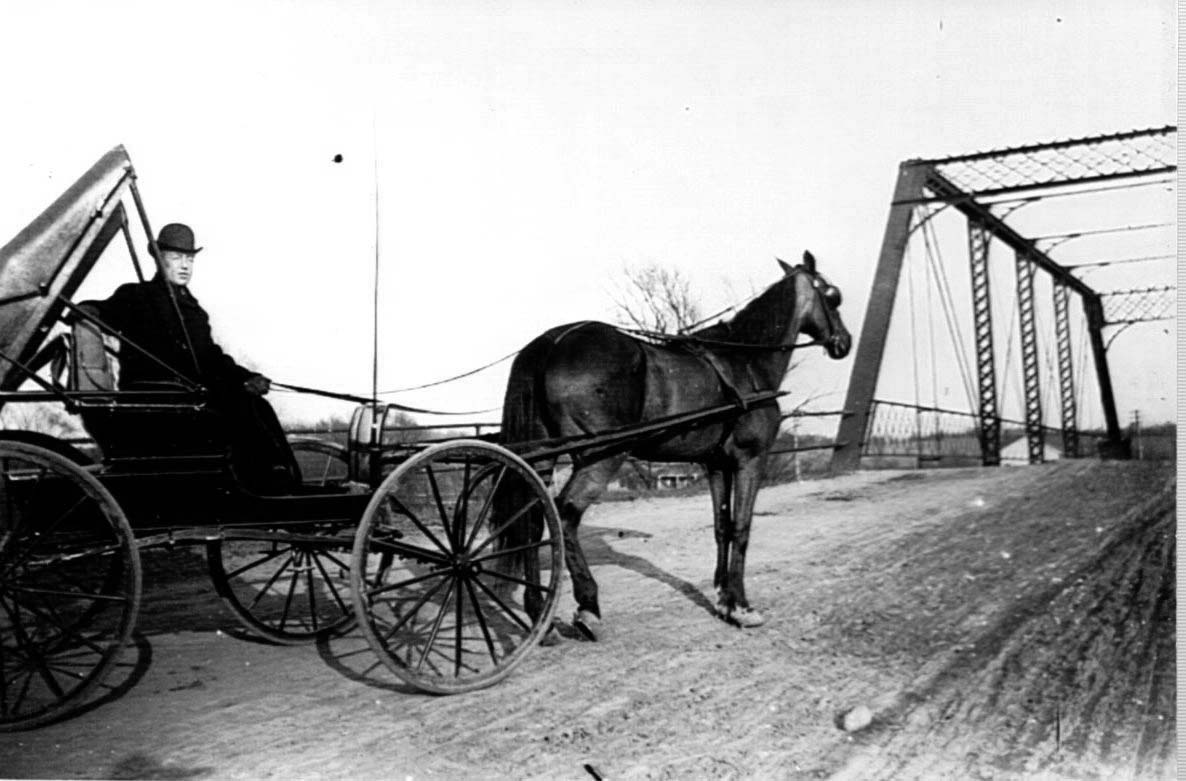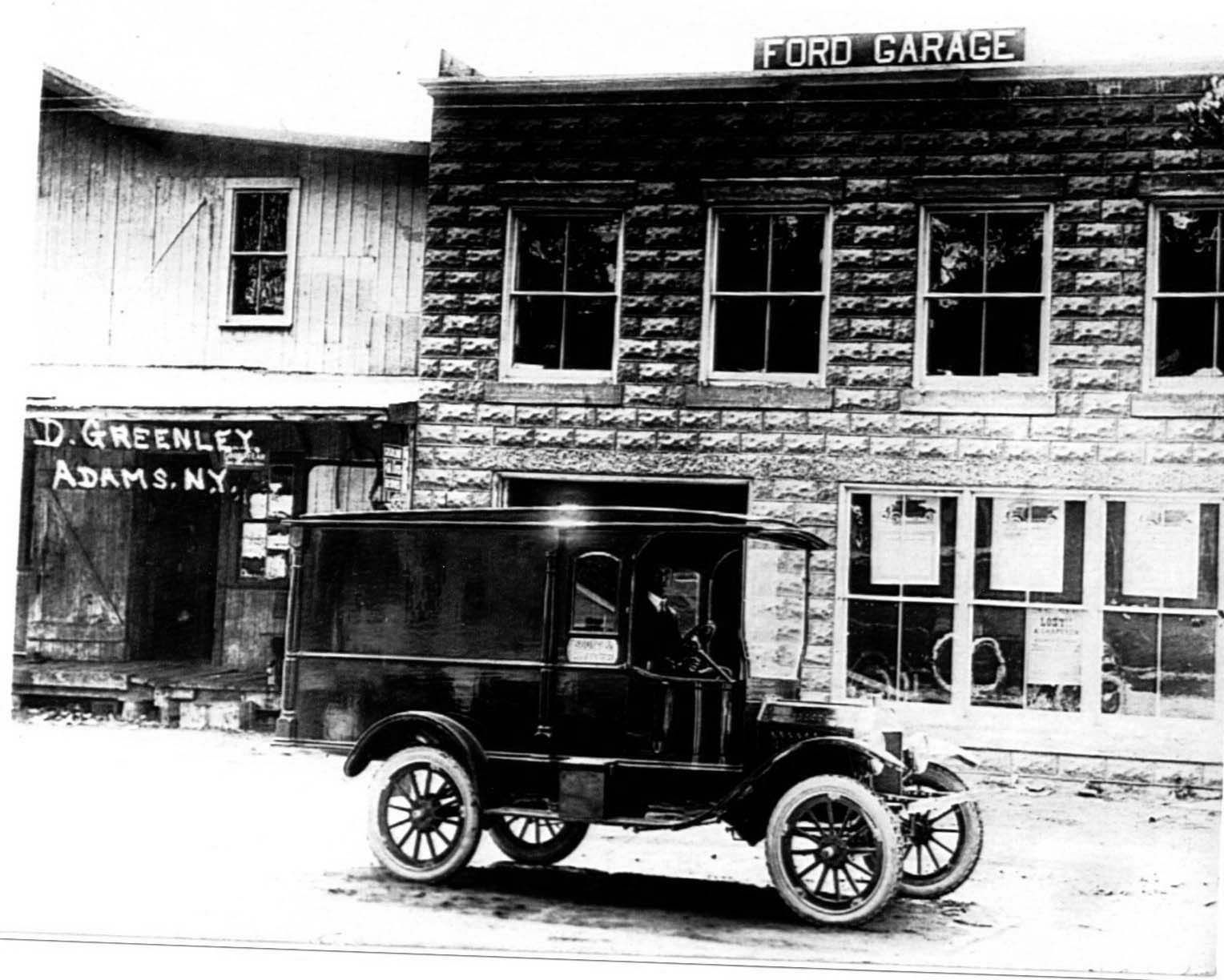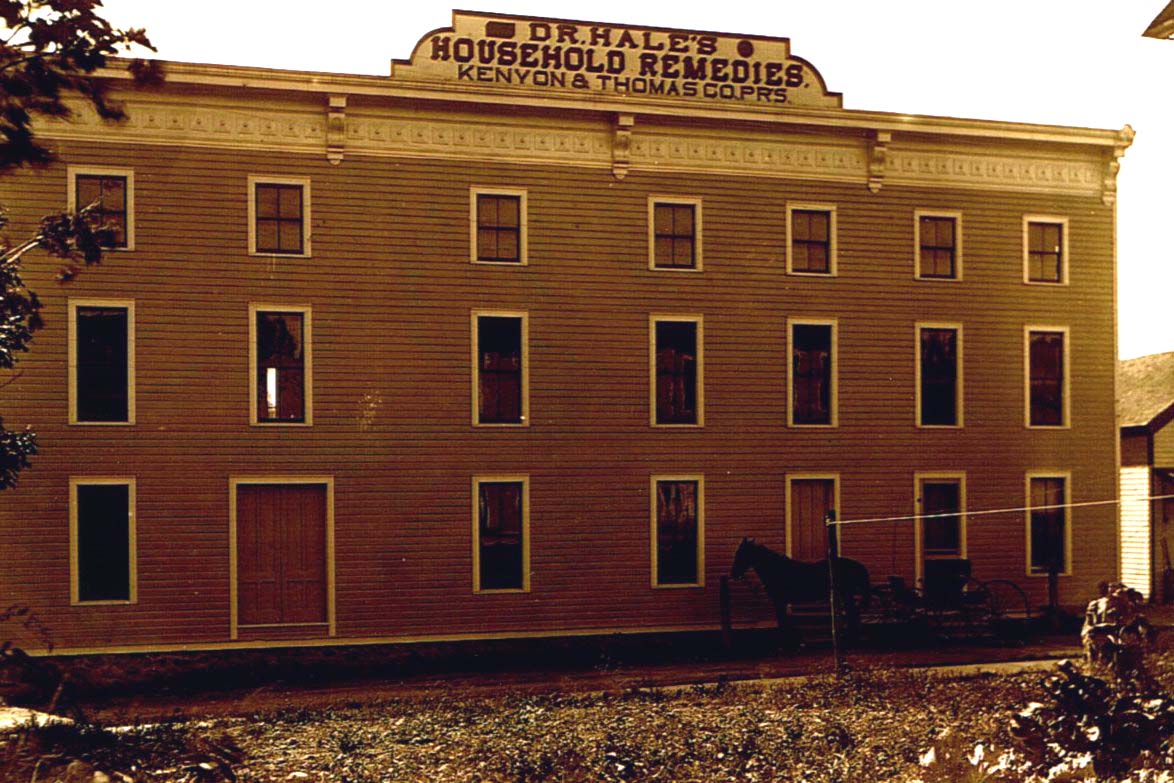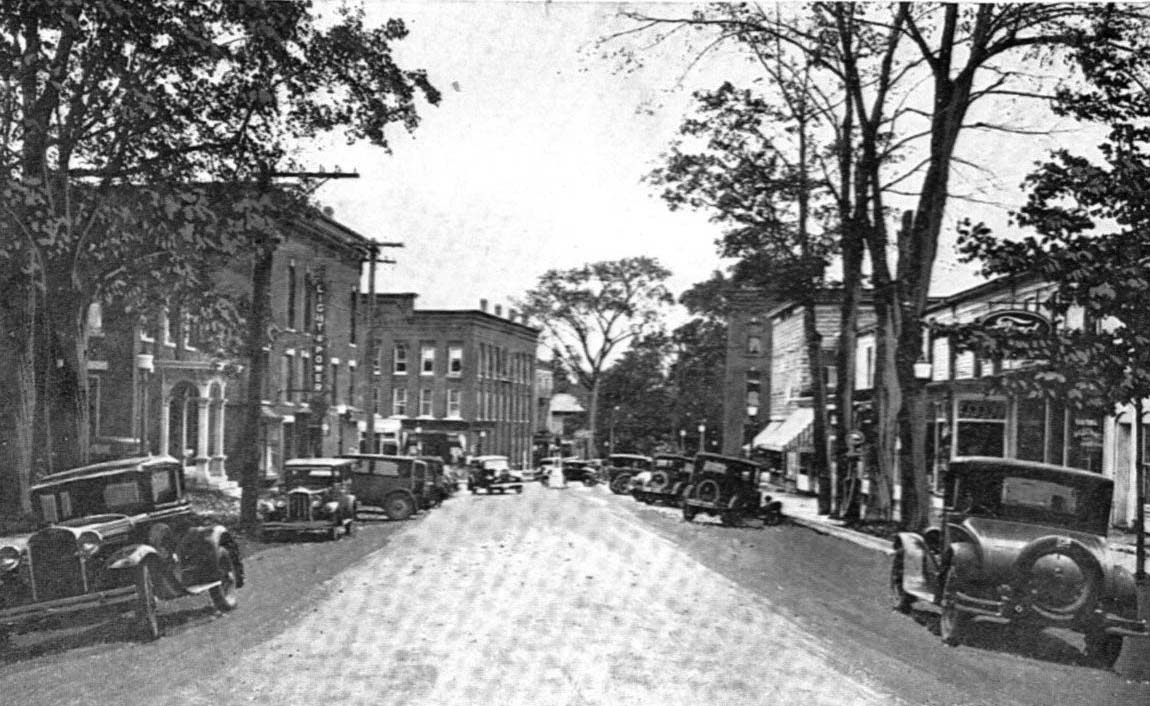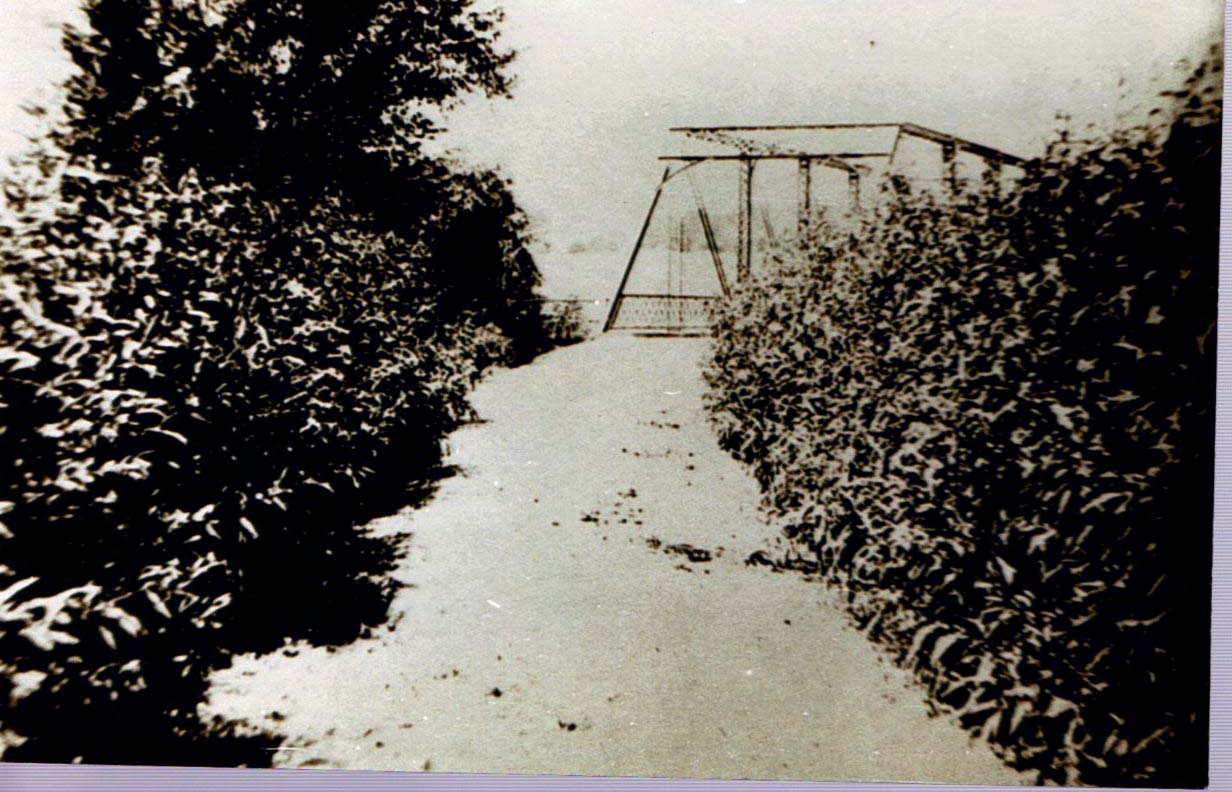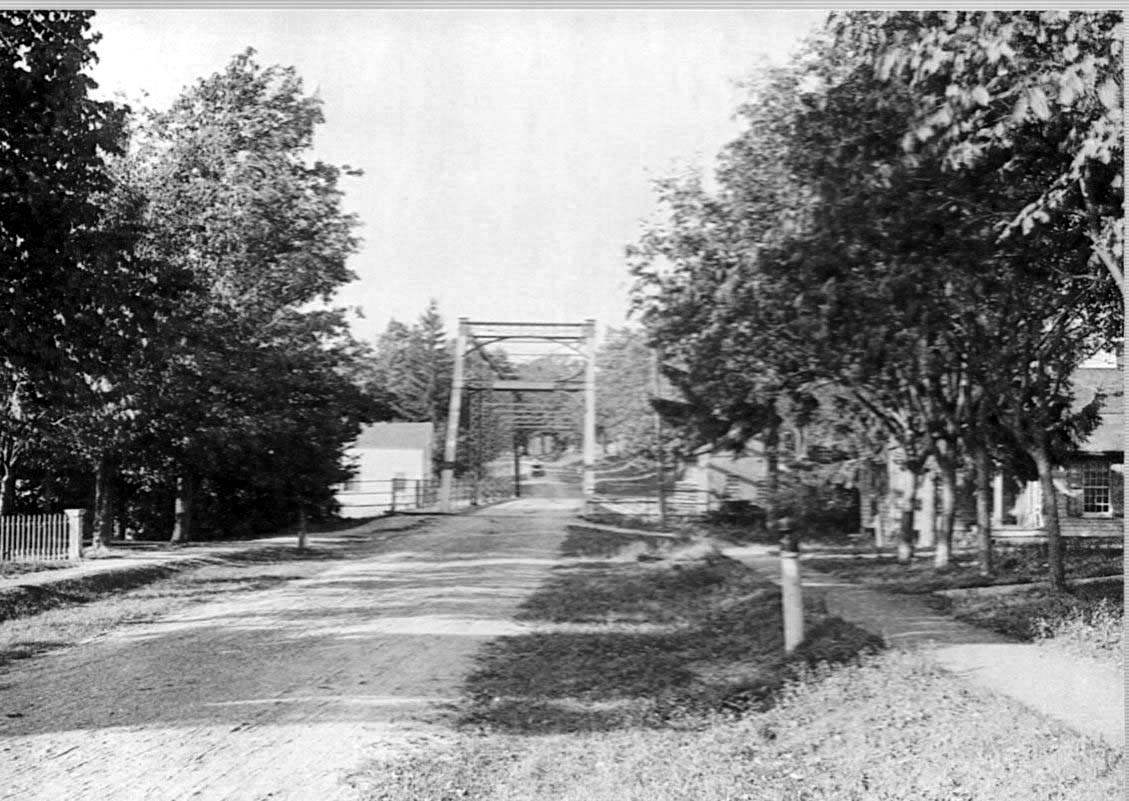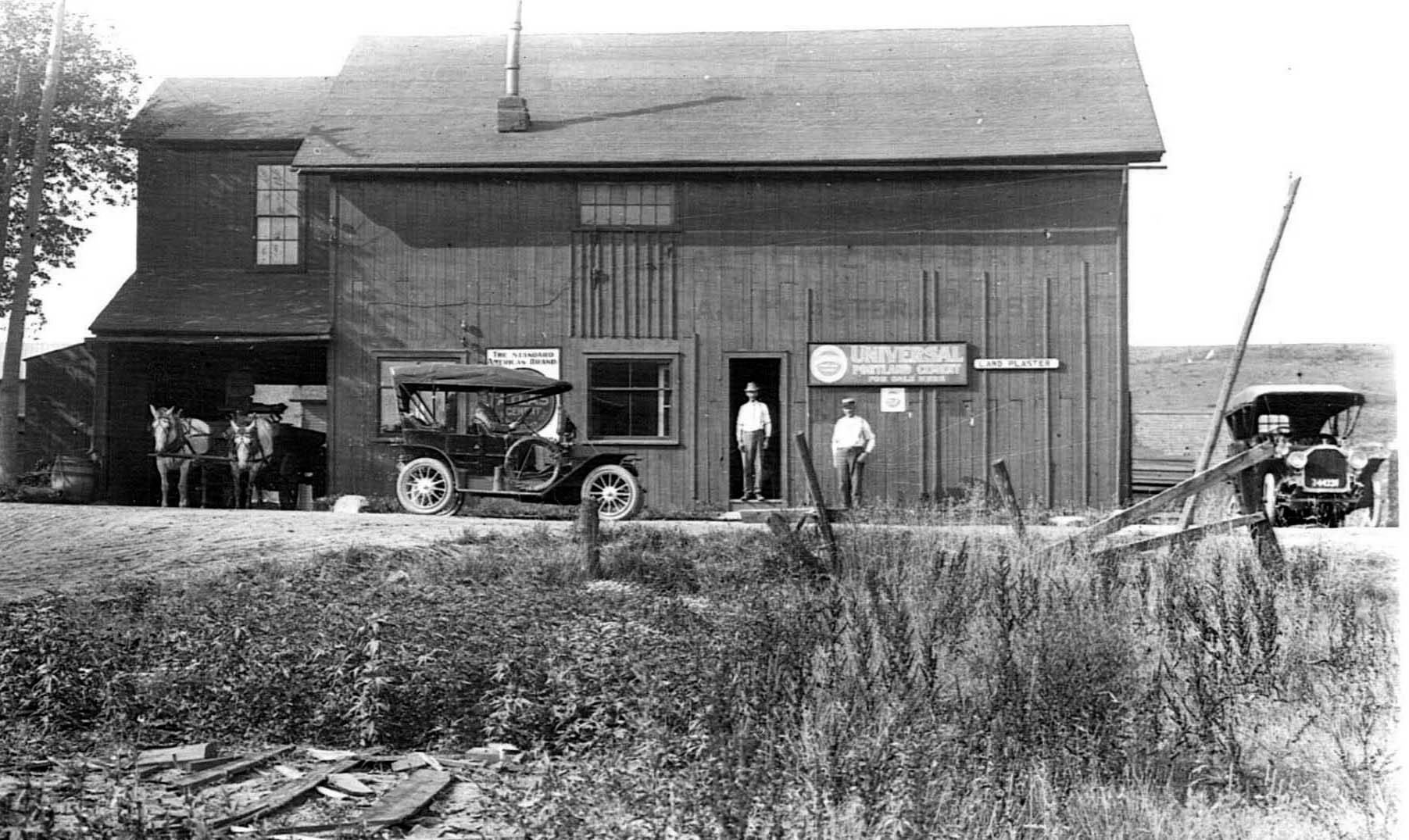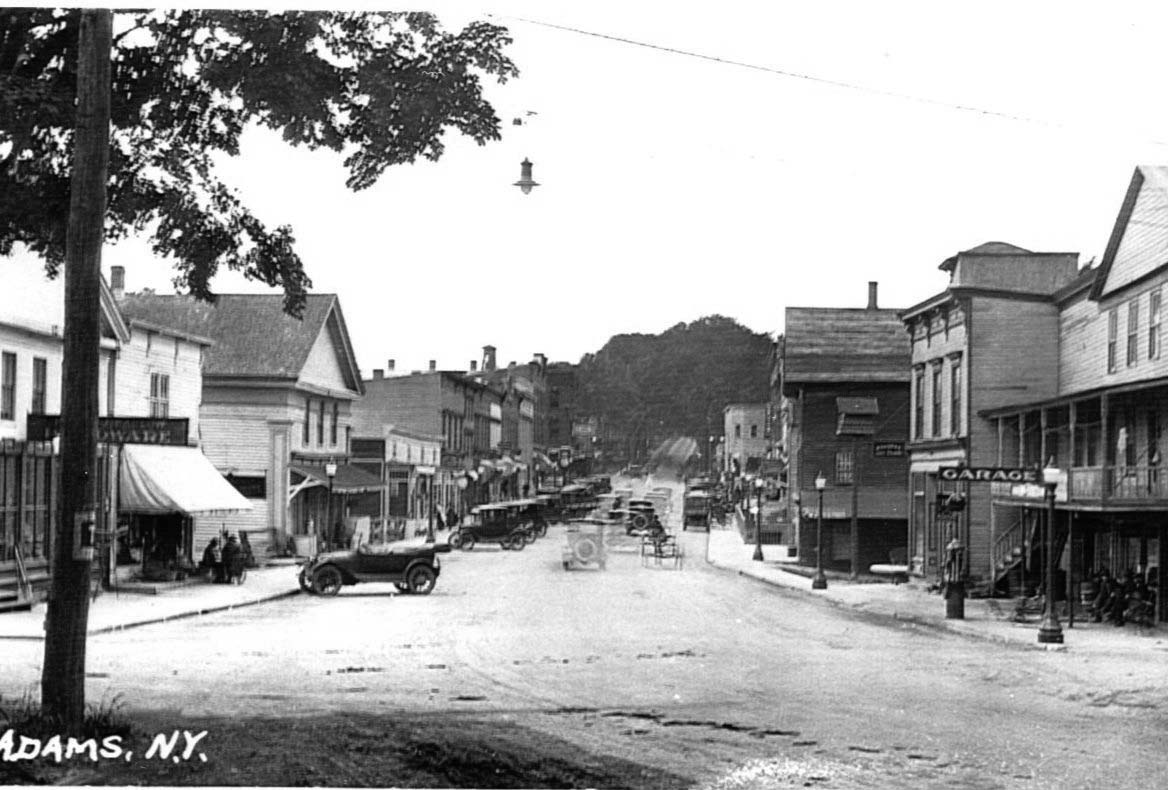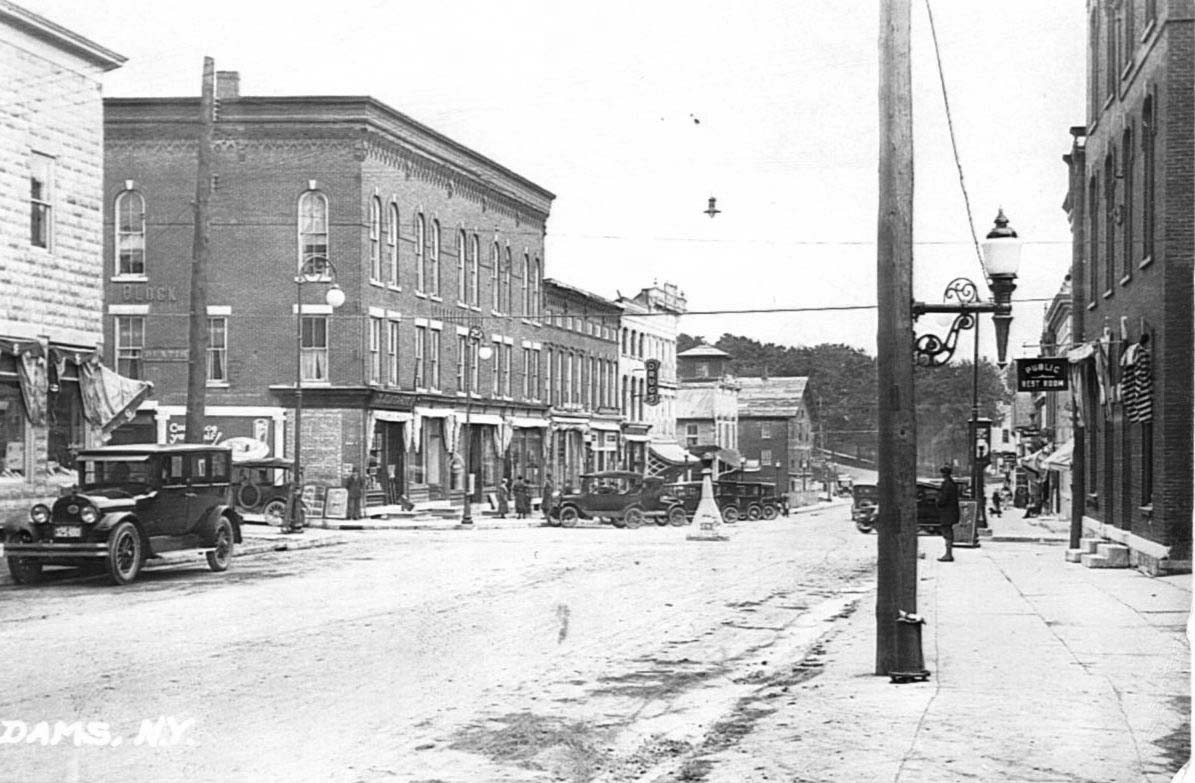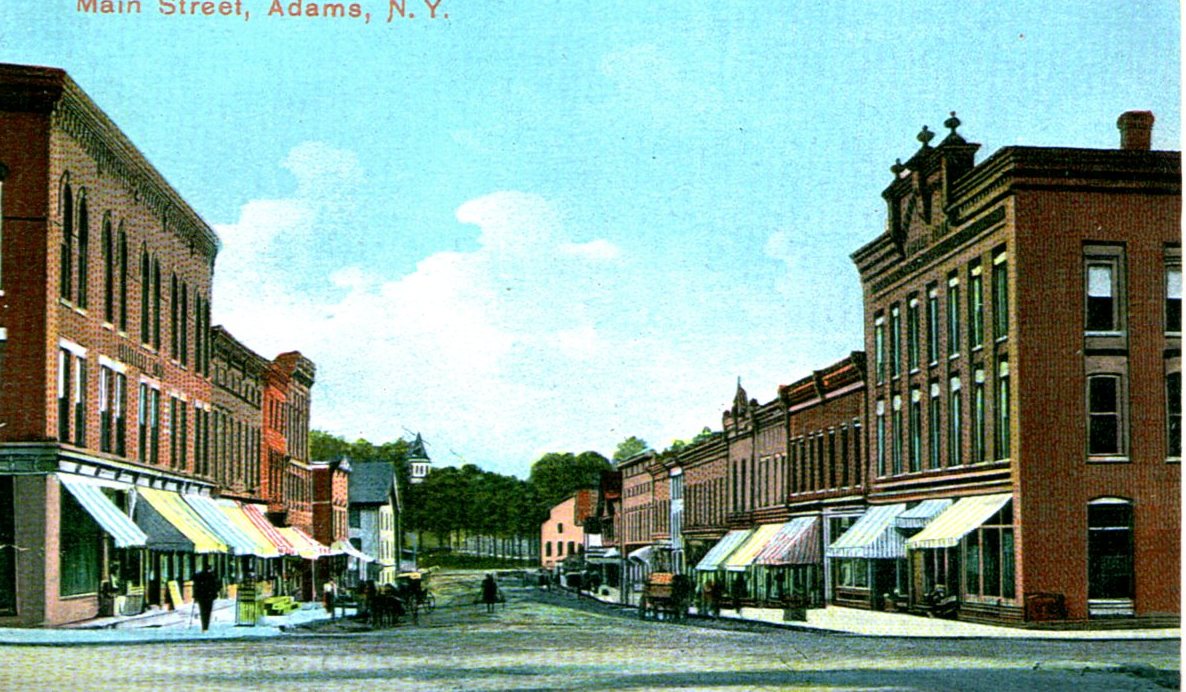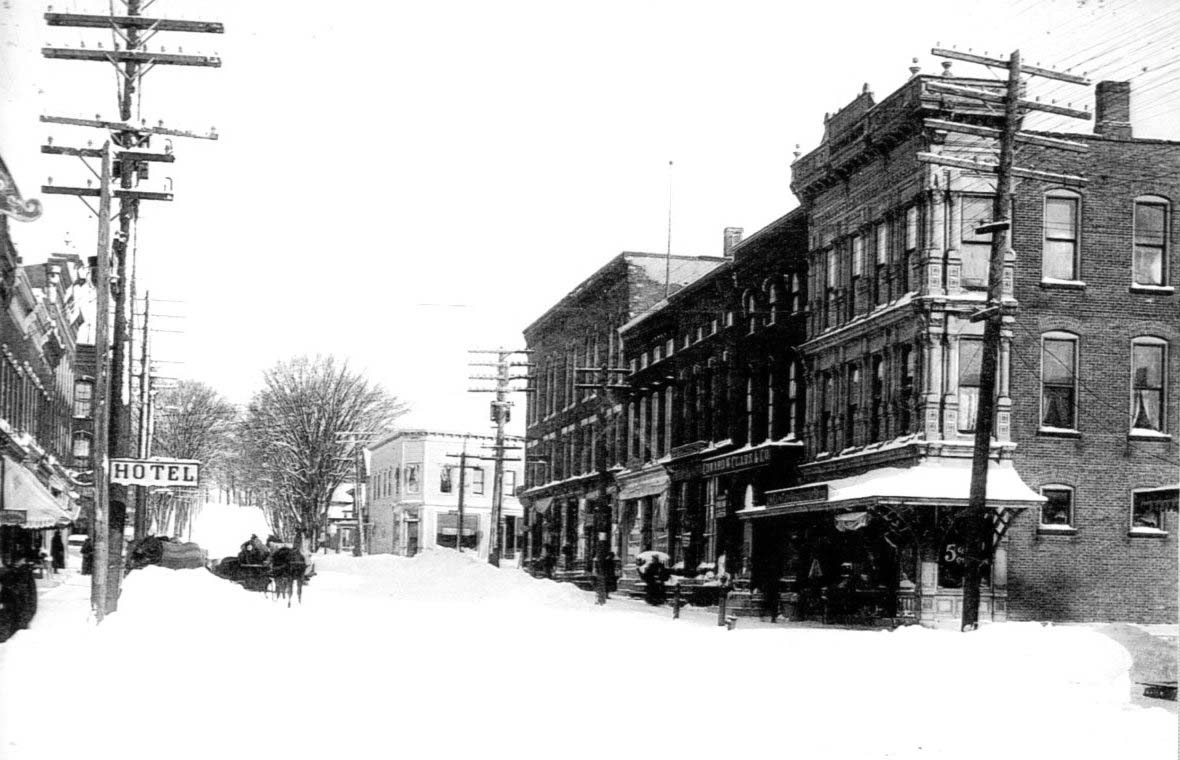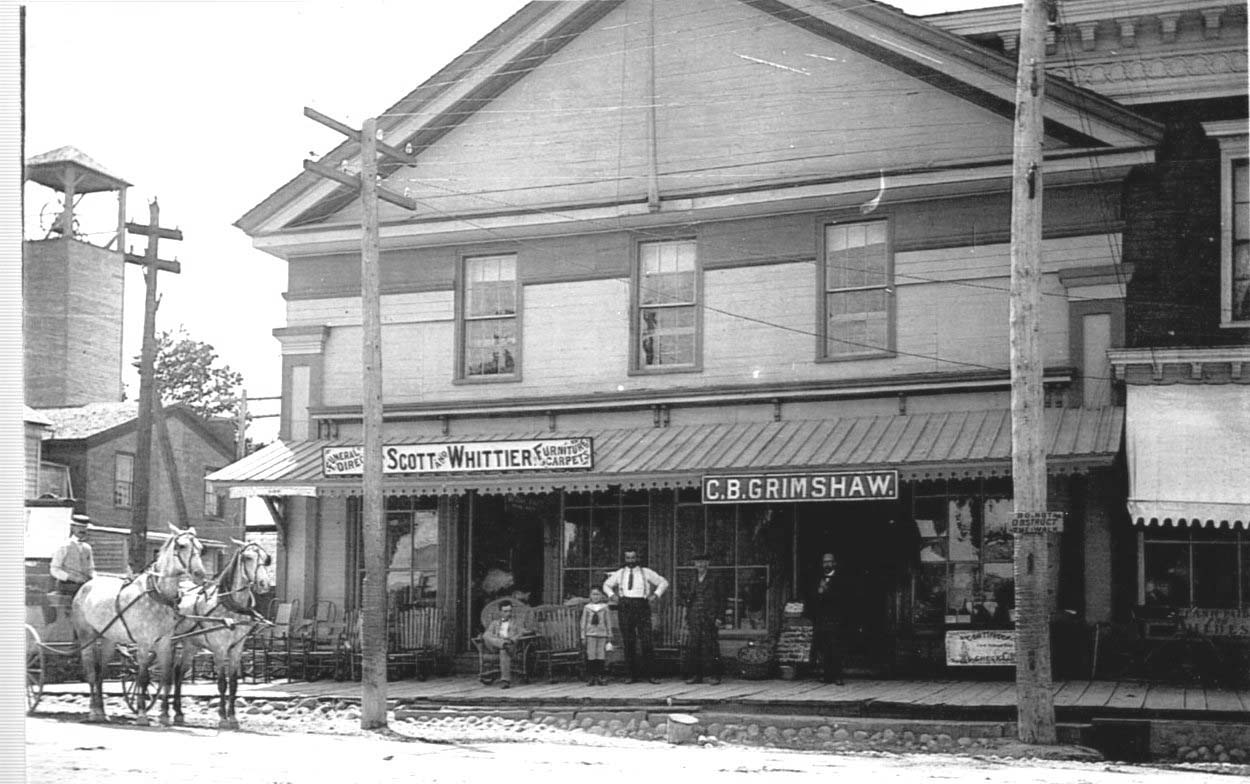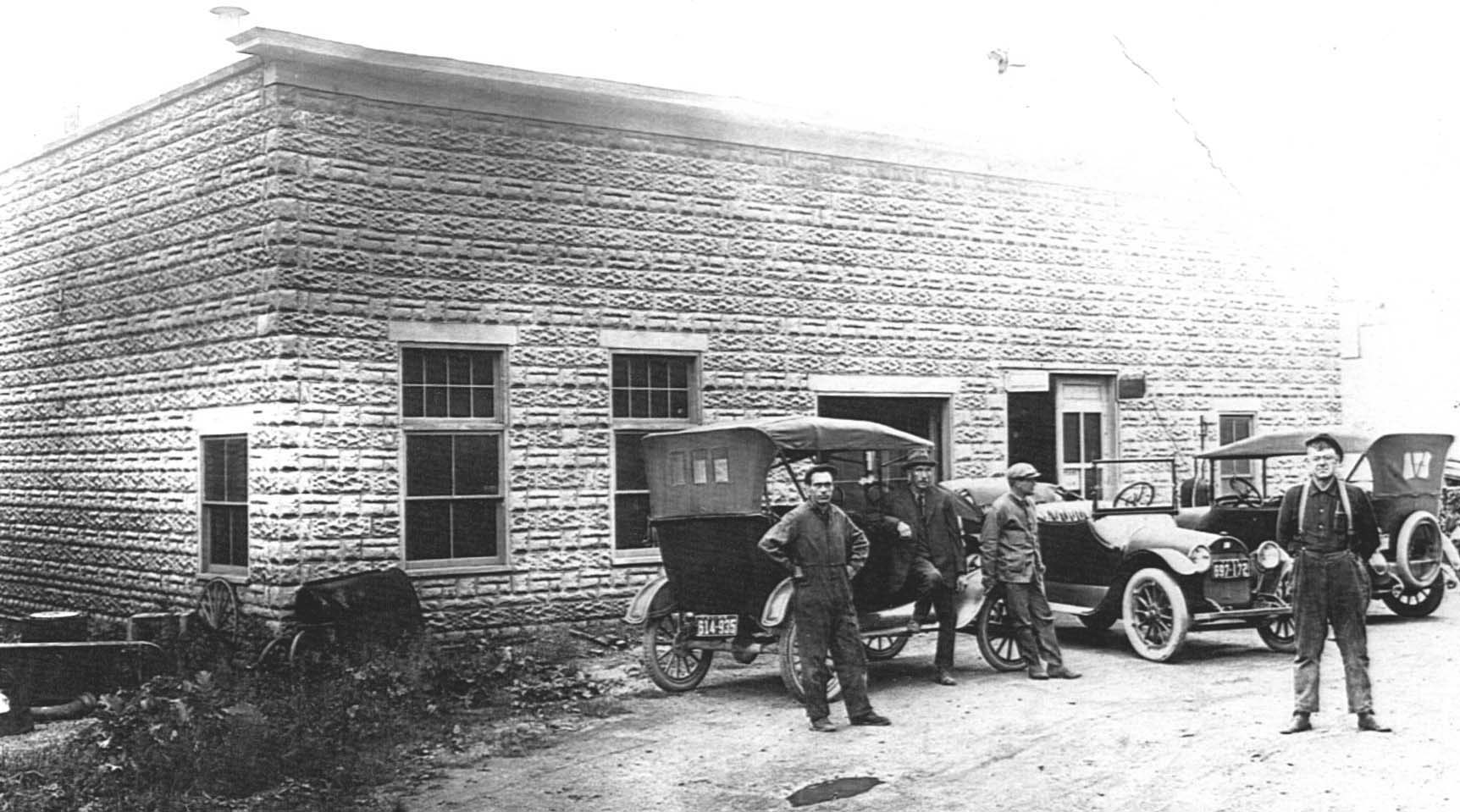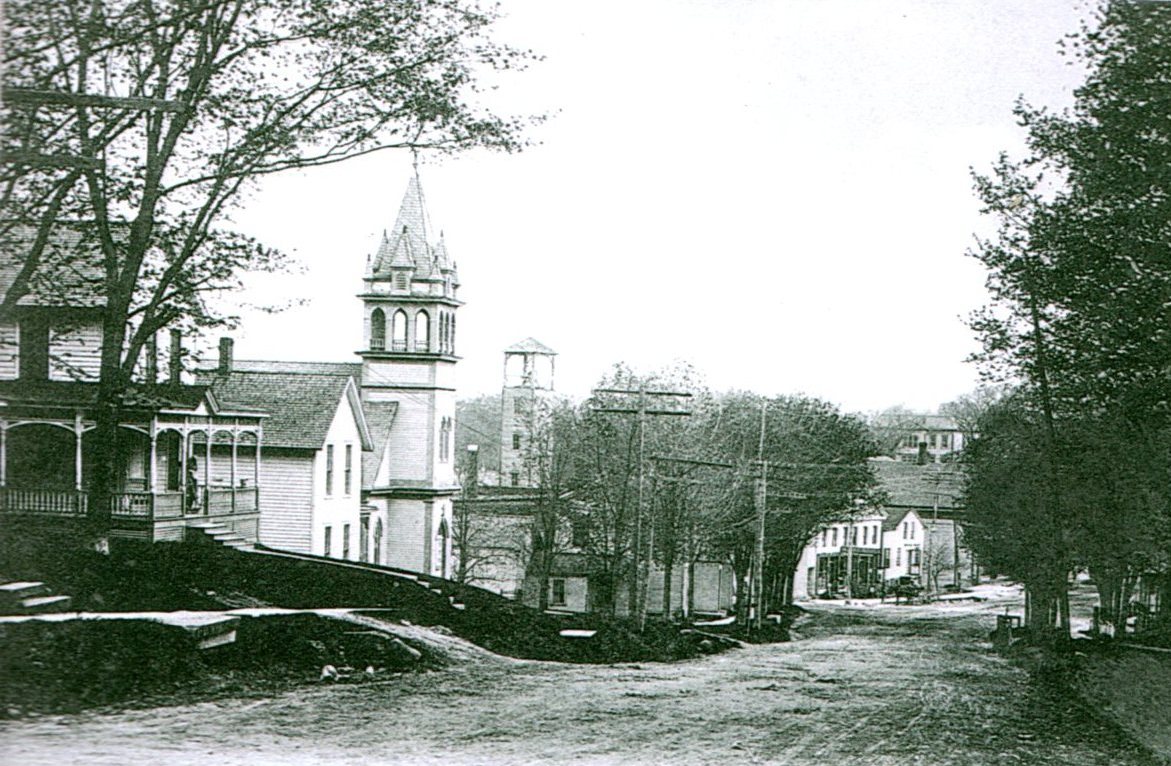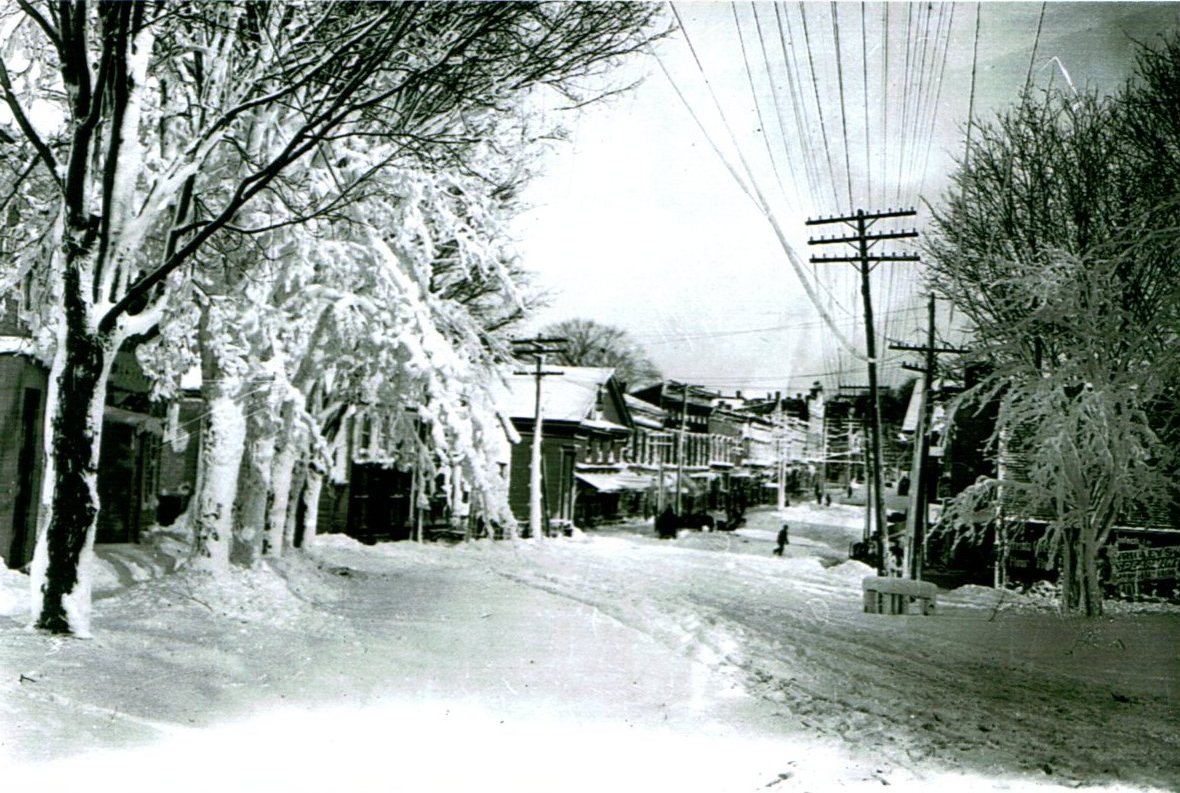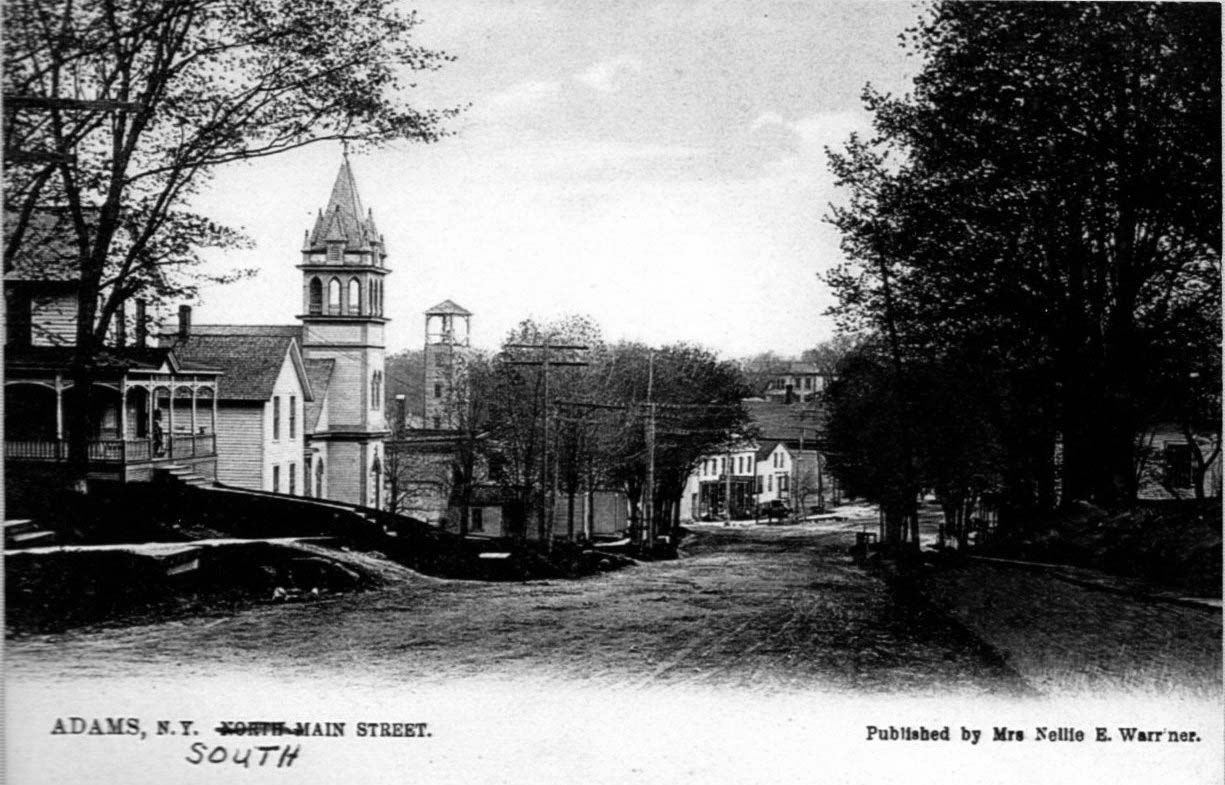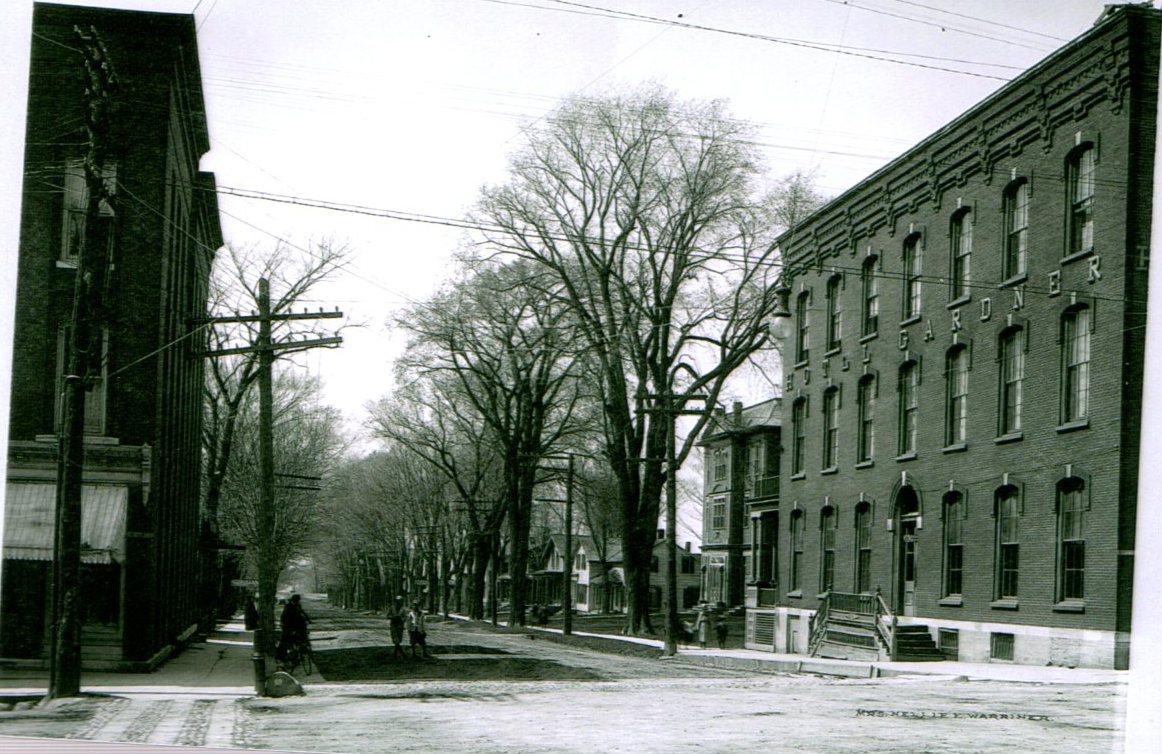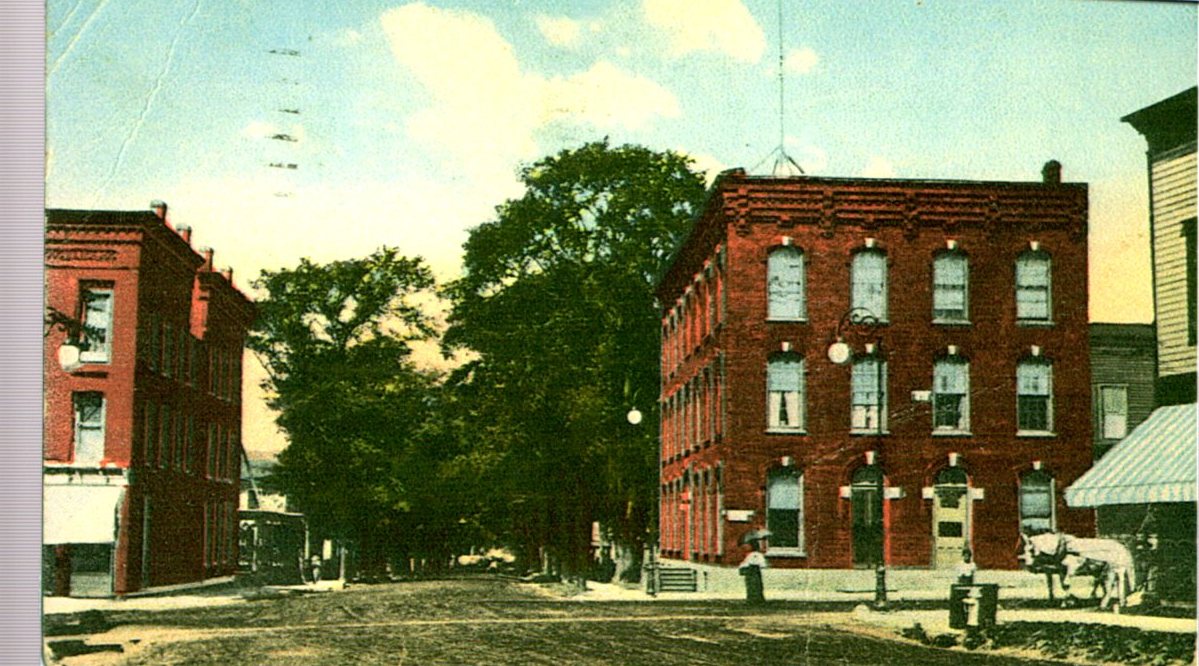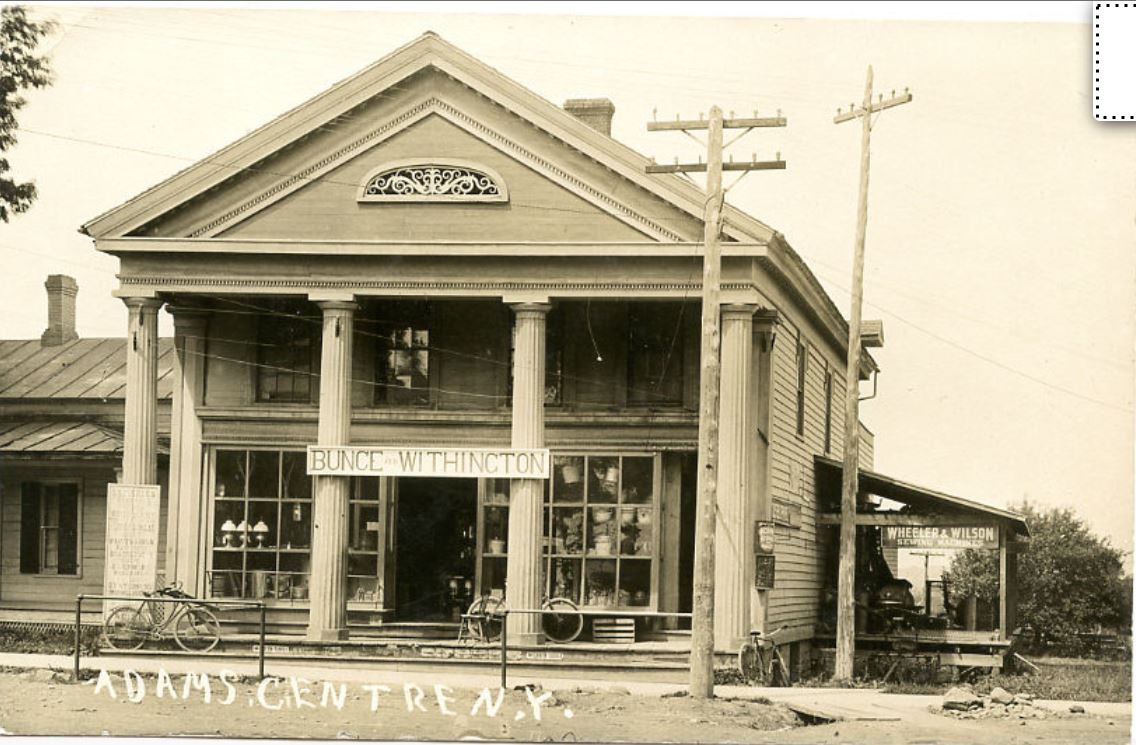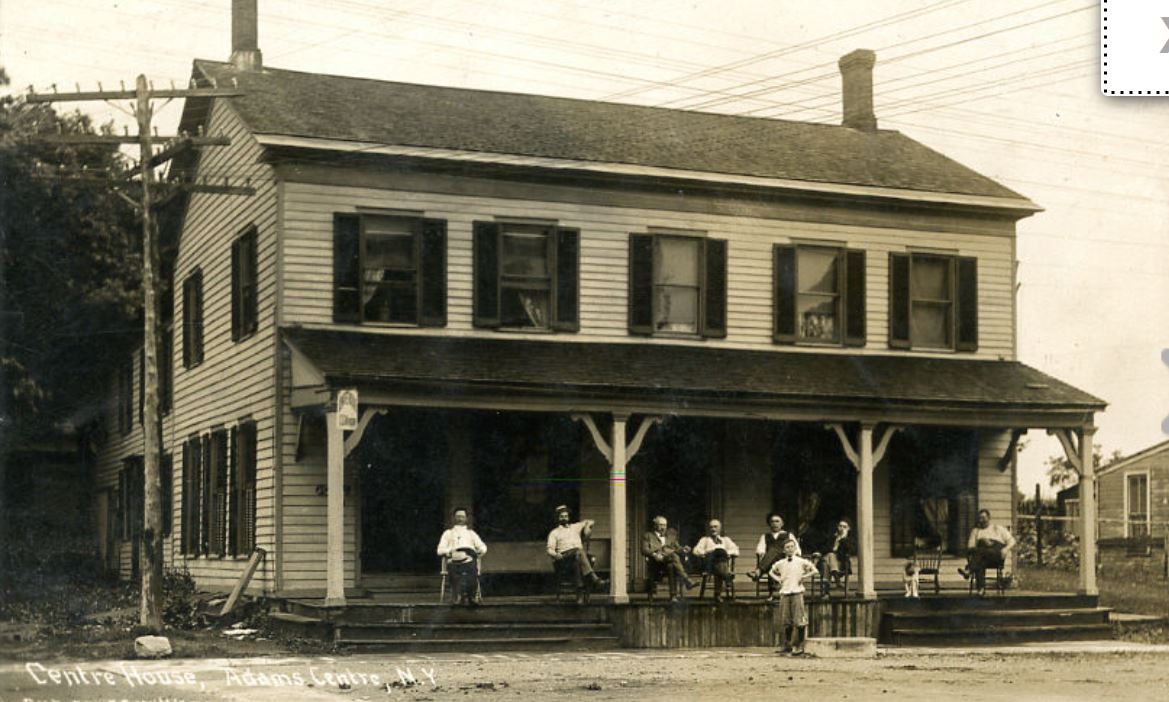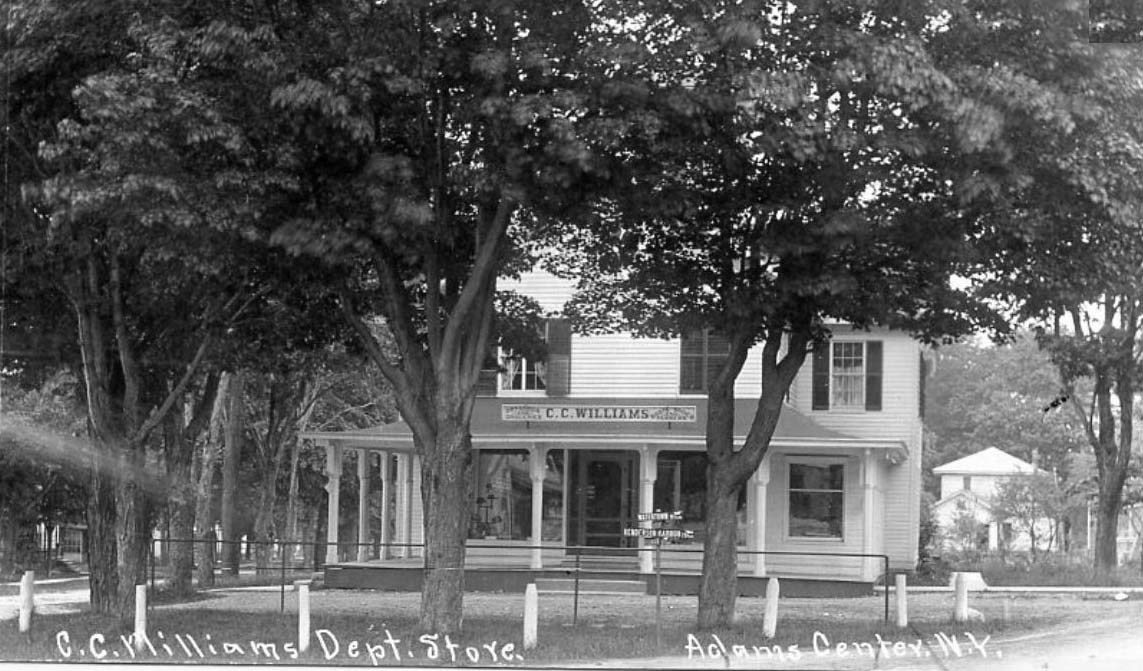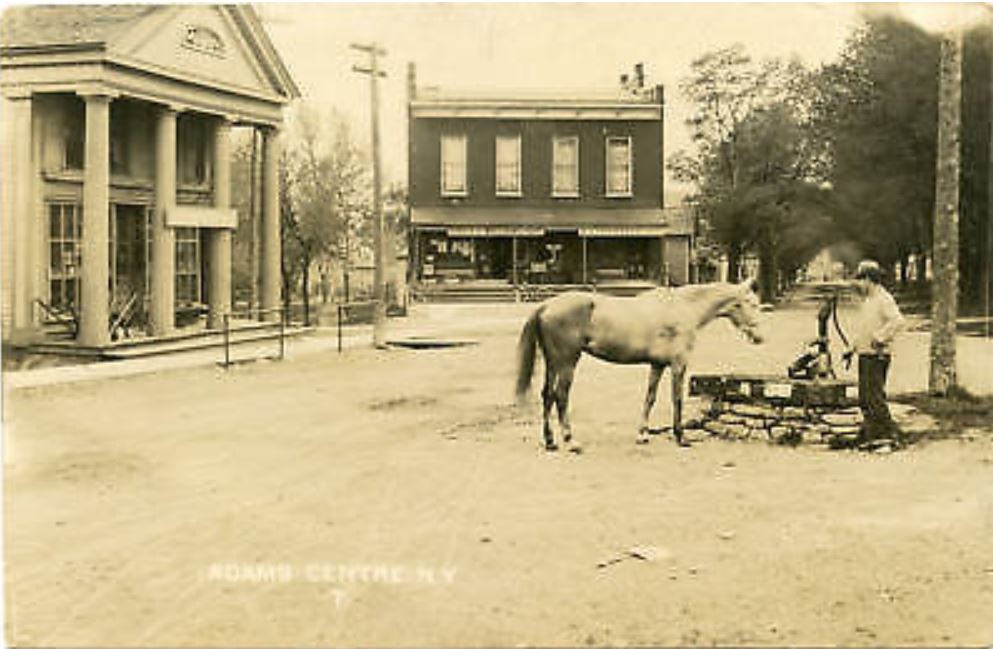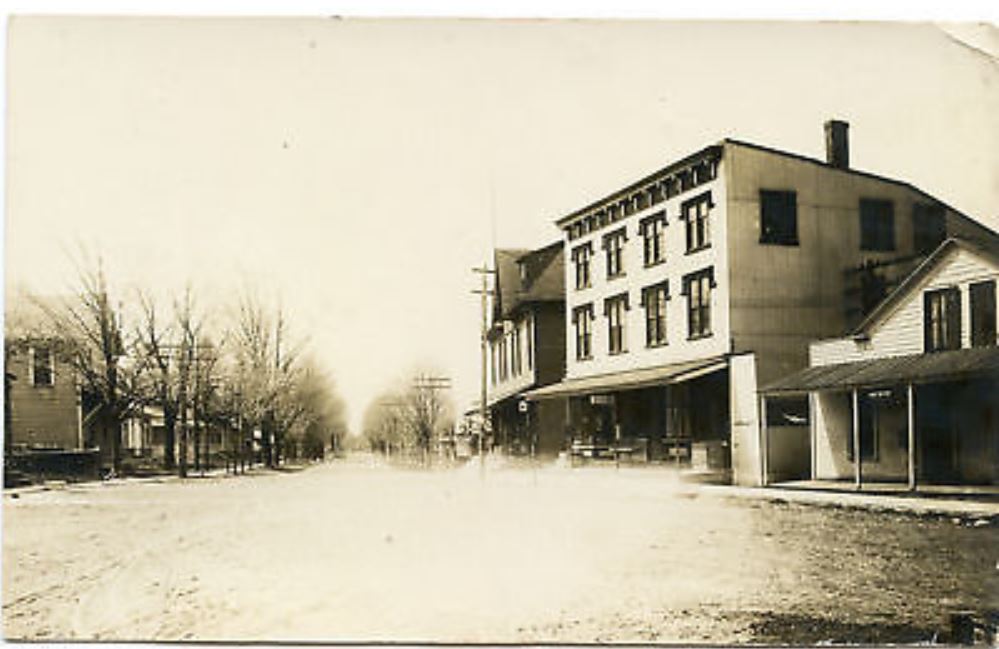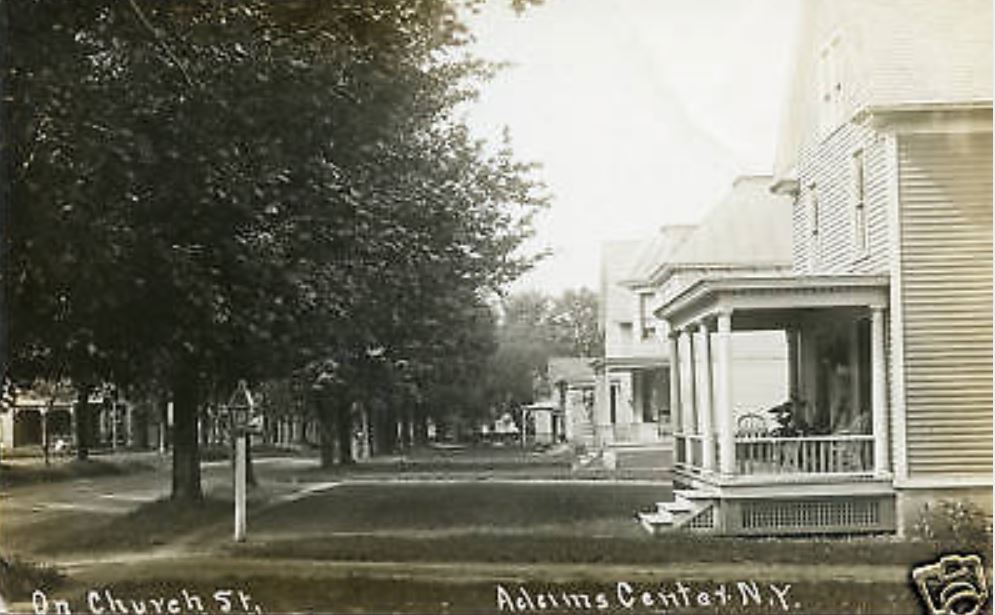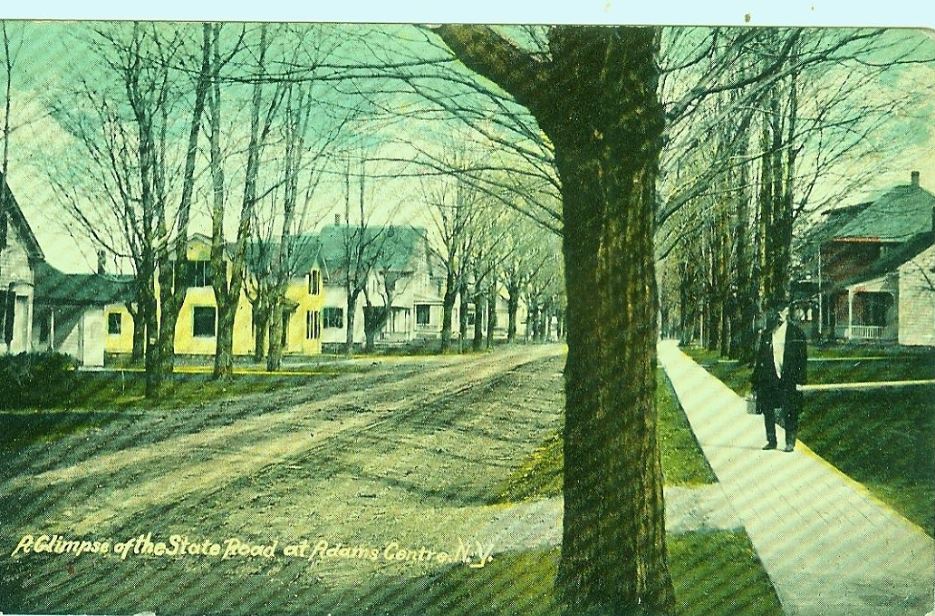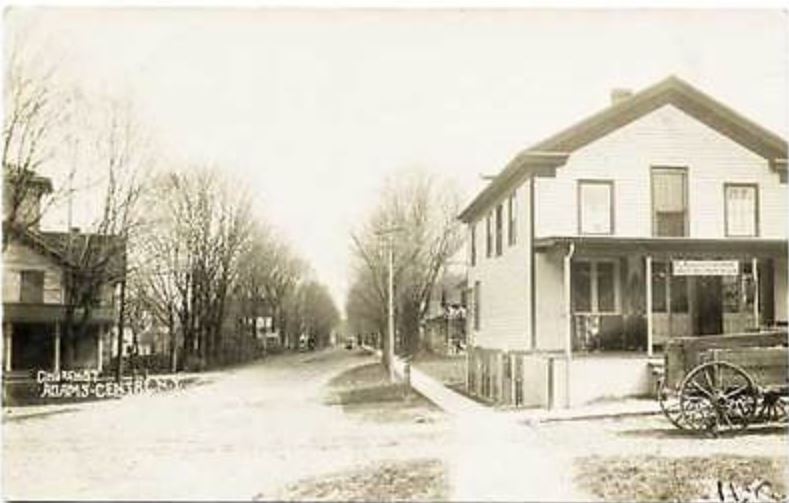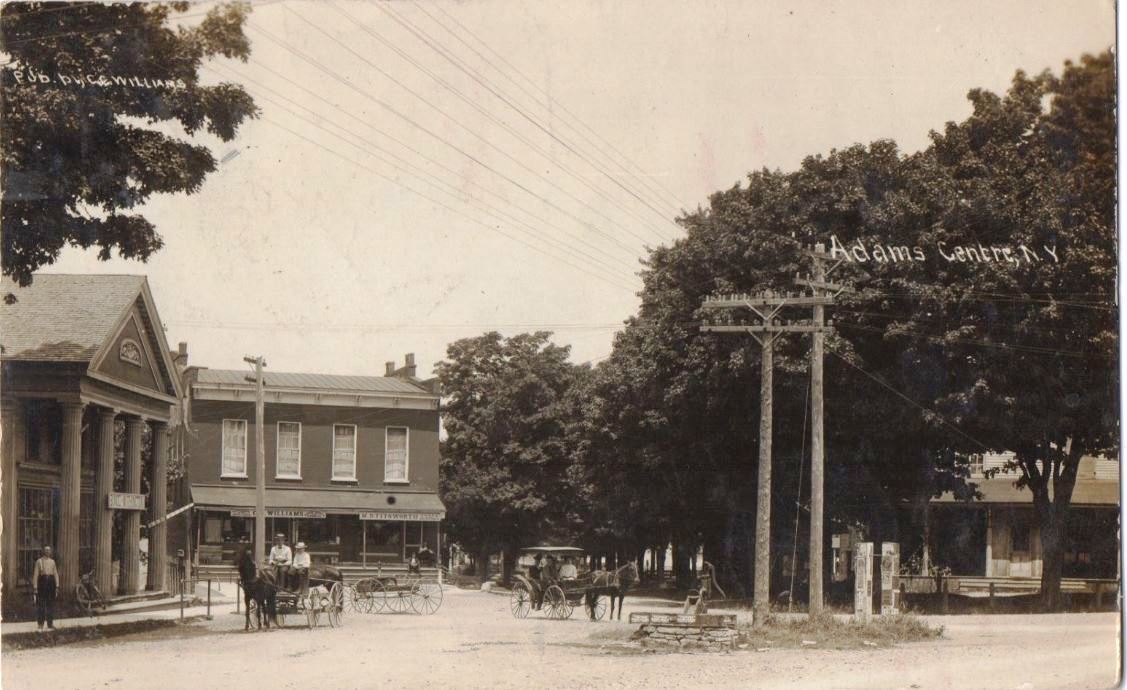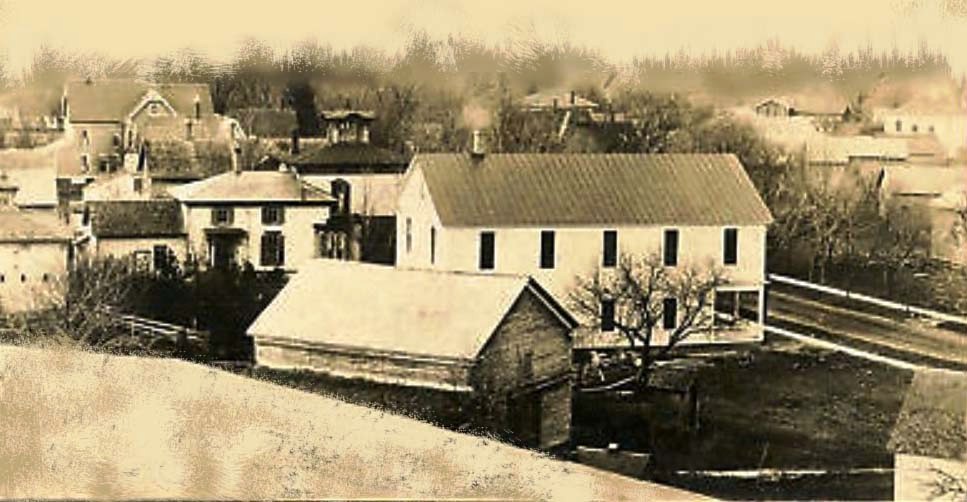 ABOVE: Aerial view Adams Center NY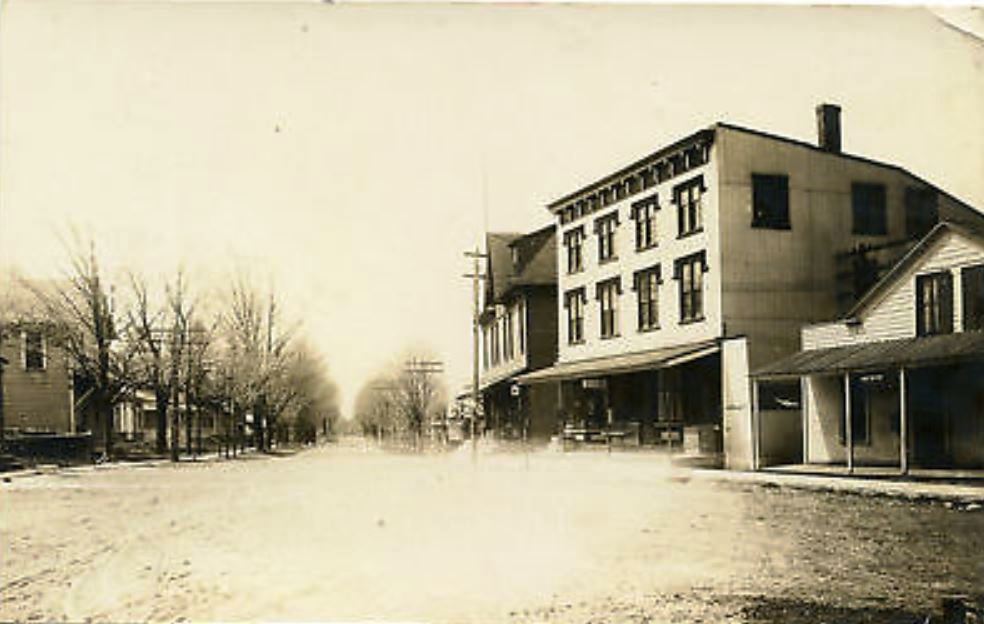 ABOVE: Main St Adams Center NY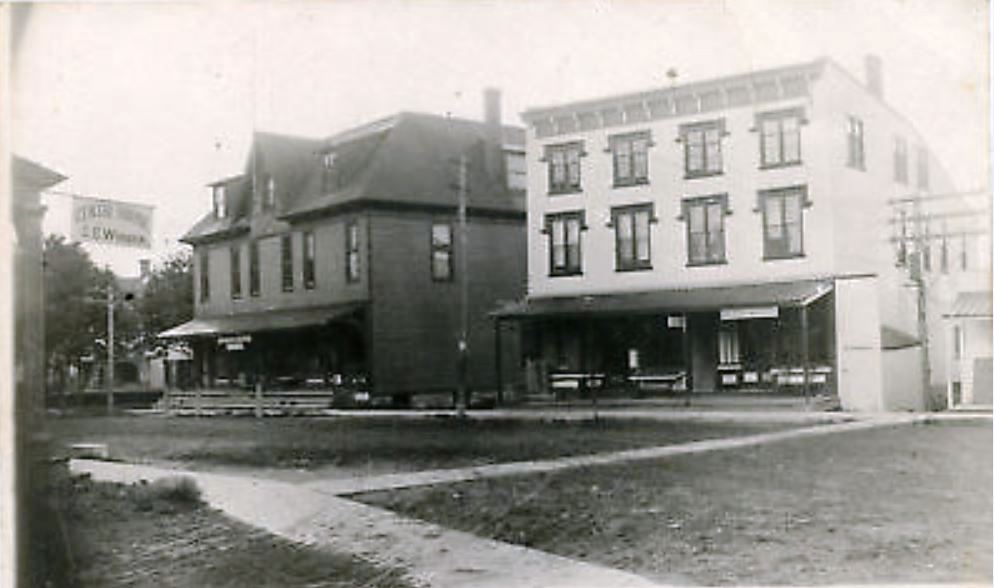 ABOVE: Main St Adams Center NY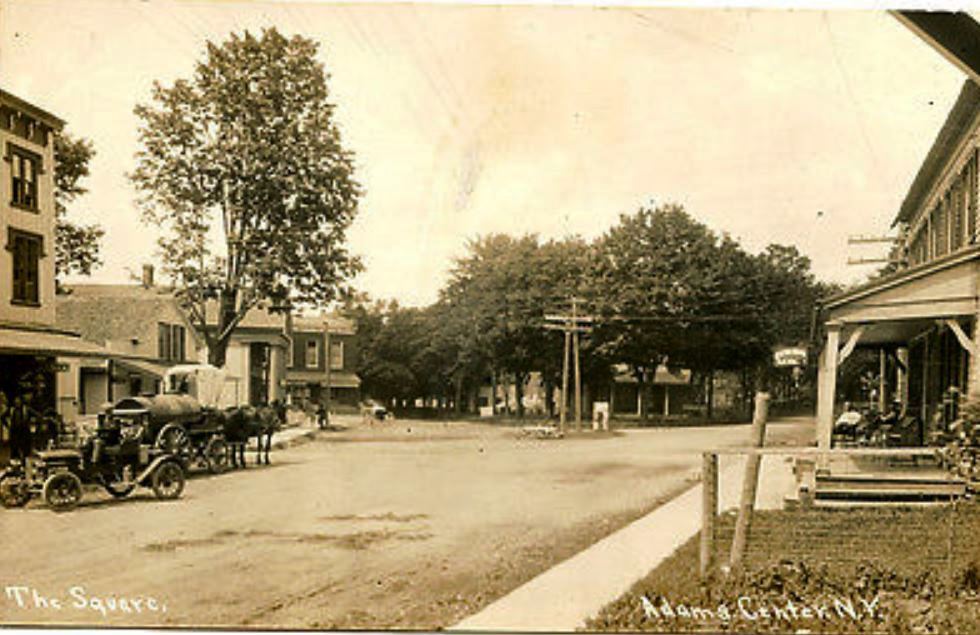 ABOVE: The Square Adams Center NY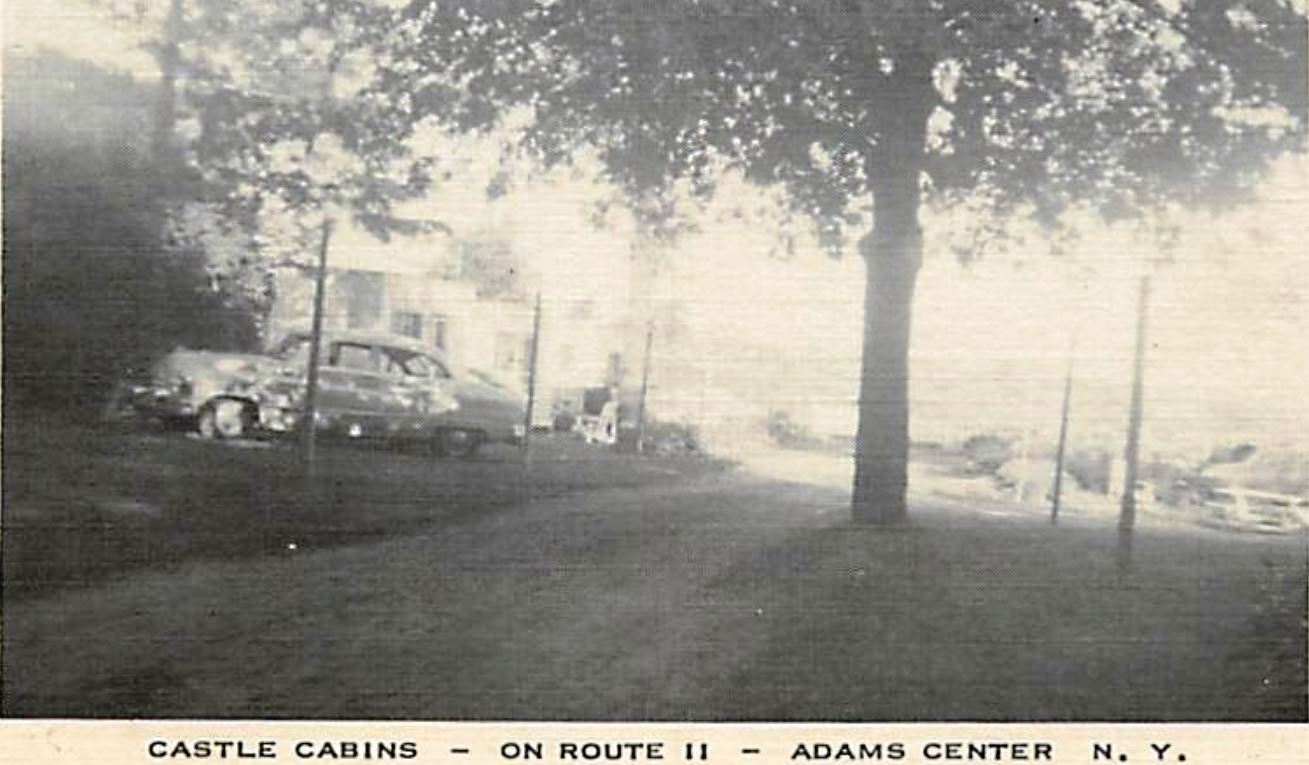 ABOVE: Castle Cabins Adams Center NY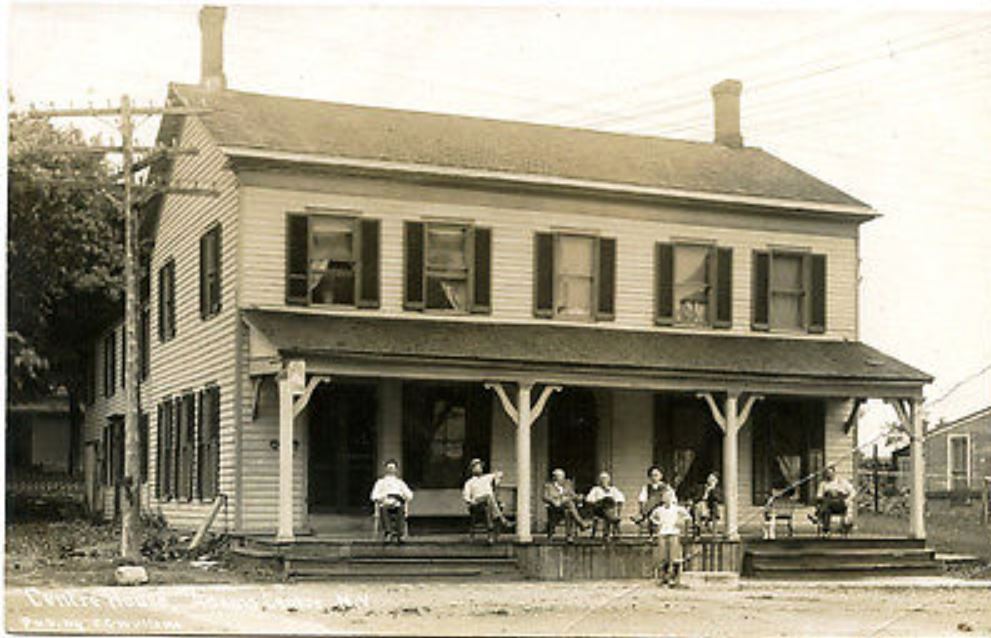 ABOVE: Center House Adams Center NY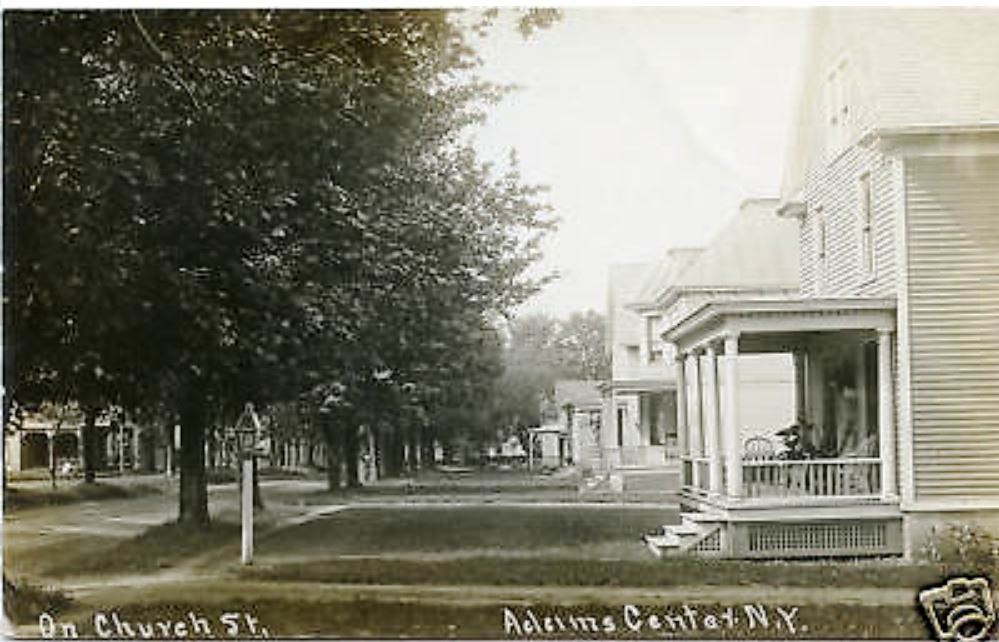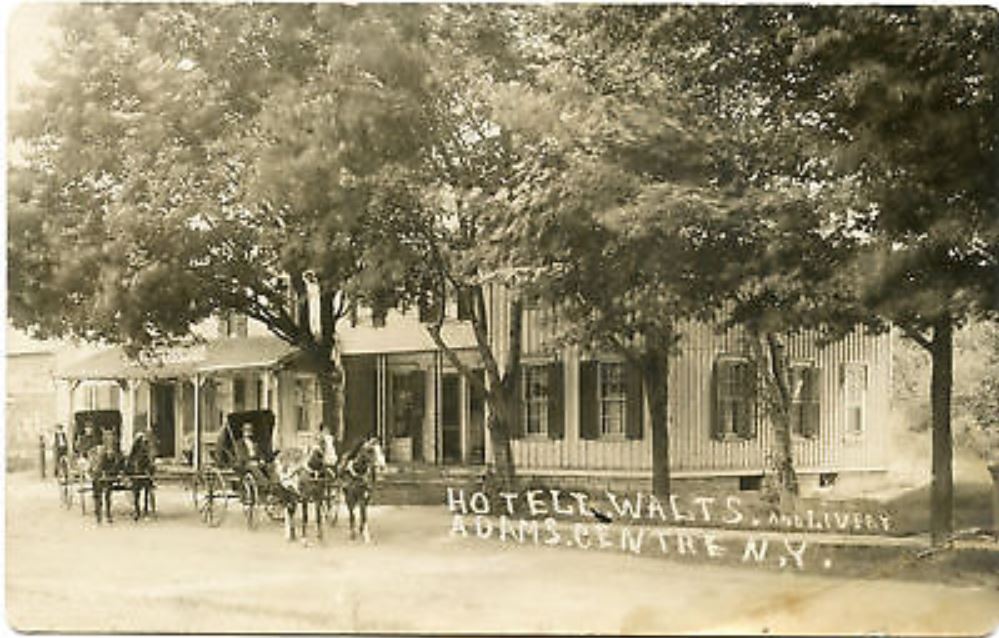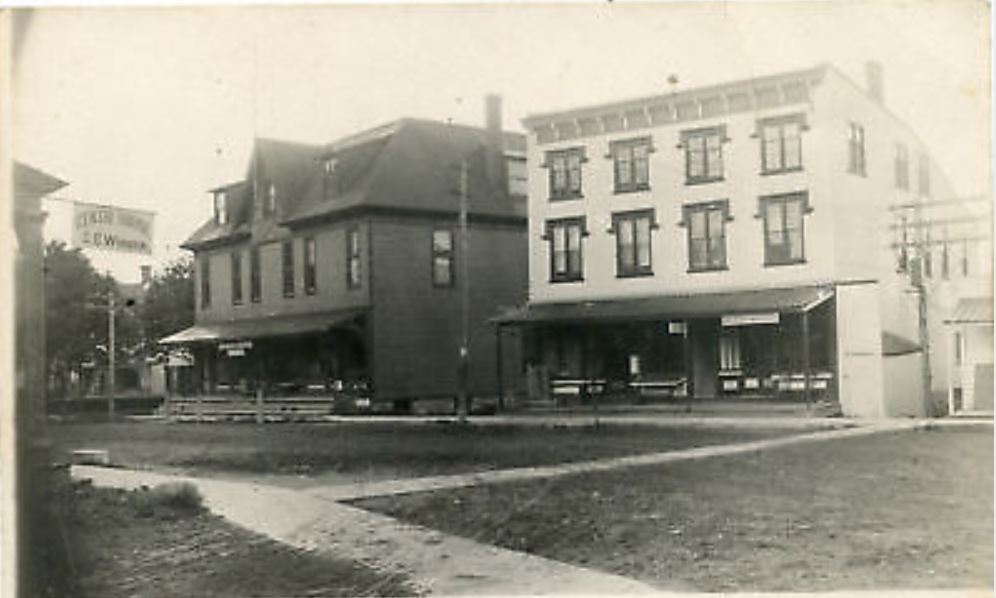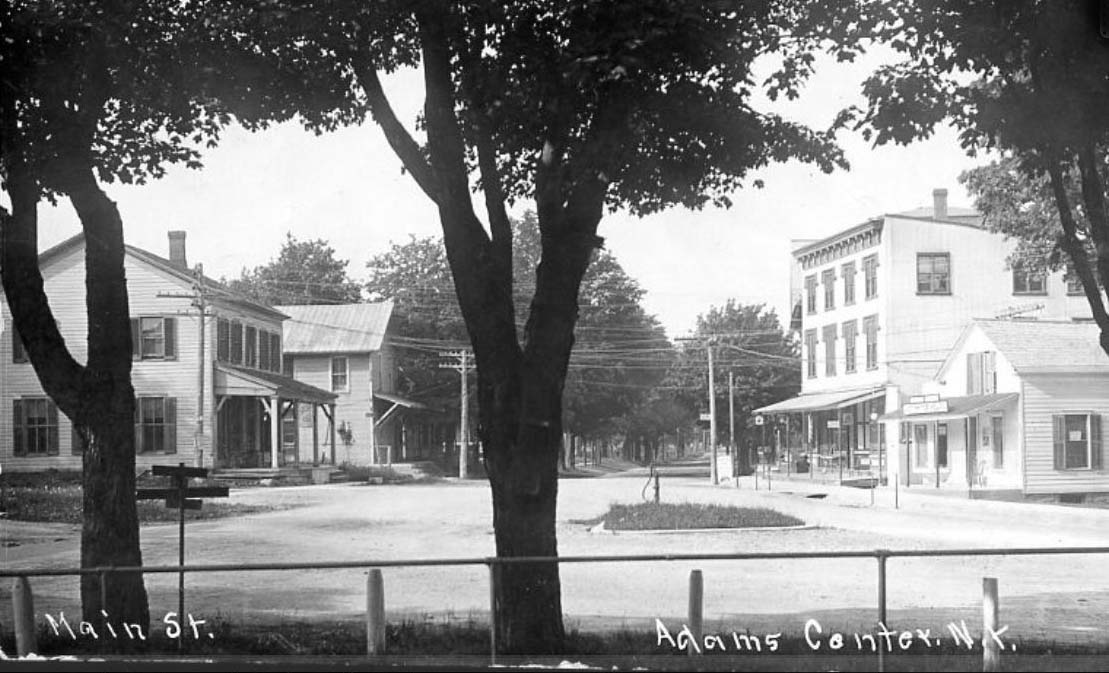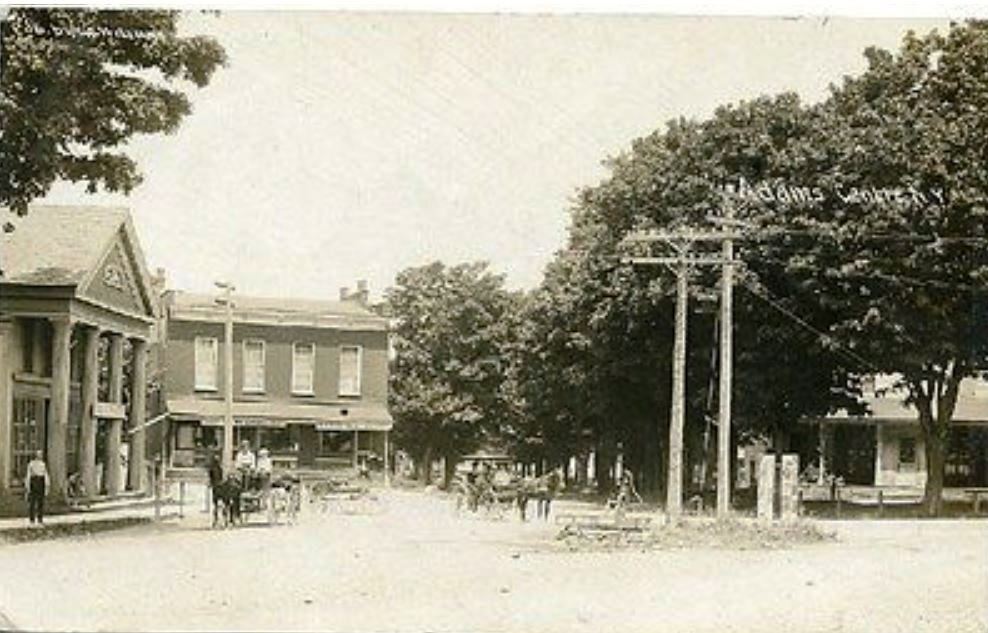 ABOVE: The Square Adams Center NY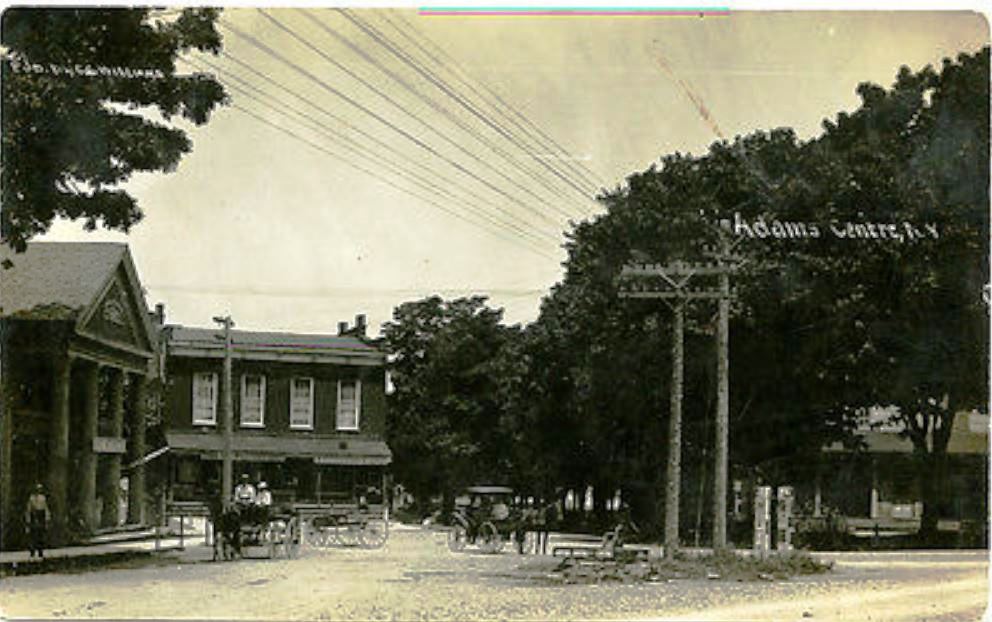 ABOVE: The Square Adams Center NY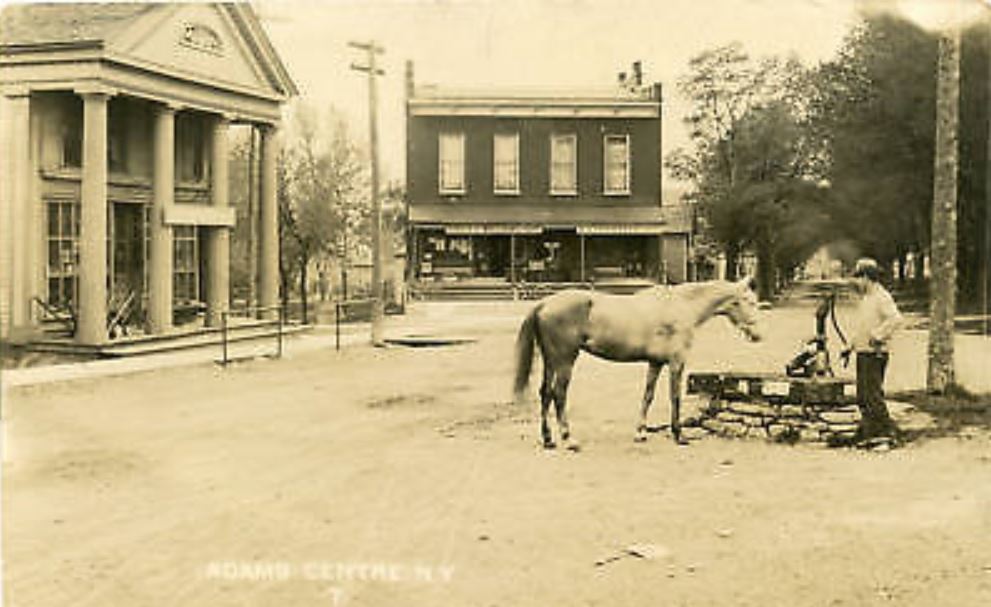 ABOVE: Horse at fountain Adams Center NY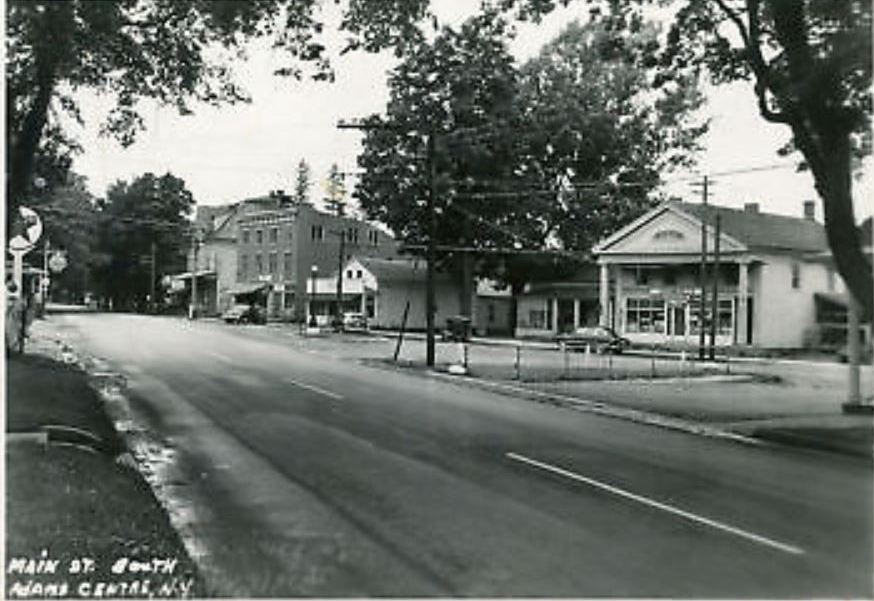 ABOVE: Main St Adams Center NY
GARY BECKSTEAD COLLECECTION OF ADAMS CENTER NY:
(some may be duplicates...)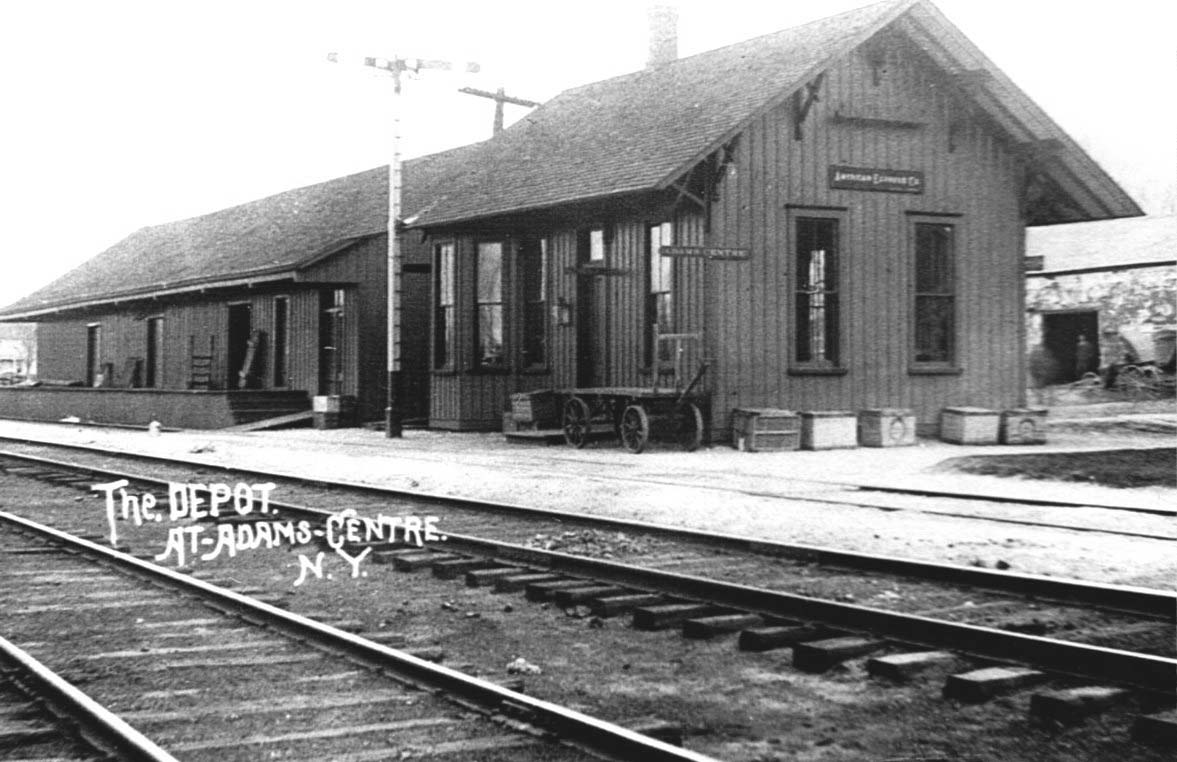 NORTH ADAMS - located along current North Harbor Road area