Greetings from Belleville NY! Photos and old postcards
On the north bank of North Sandy Creek, three miles above Woodville, and by rail road, five from Pierrepont Manor, began as a farming settlement, by Metcalf Lee, Bradley Freeman, Joshua Freeman, Martin Barney, James, Benjamin, and Jedediah McCumber, and a few others about 1802-03. Elder Littlefield soon after purchased, and the place being favorably situated for mills, gradually grew to a village. Soon after the War (1812) at the suggestion of Calvin Clark, a merchant, a meeting was called to select a name or the place, and a committee was chosen, who selected the present, which is said to have been taken from Belleville in Canada. Before this it had been known as Hall's Mills, from Giles Hall, who in 1806, purchased of J. McCumber a hydraulic privilege here, and who has ever since resided in this place. The first merchant was Laban Brown; John Hawn was the first innkeeper. Read The Rest......
Businesses in Belleville in 1866-67 (from the Jefferson County Business Directory for 1866-67):

Academy - Union Academy
Blacksmith - Chapman & Hall (Julius Chapman & Abram Hall)
Boot & Shoe Shops - Edward Boomer, Charles L. Holmes, Henry Holmes, J.F. McIntosh
Brass Band - LaRue Hawes, leader
Butchers - Charles H. Freeman
Butter & Produce - James H. Searles
Carpenters - Stephen Cornish, Jesse Littlefield
Carriagemakers - Elisha T. Littlefield, Ephraim S. Lamb
Chairmaker - John H. Carpenter
Cloth Dressing - Thomas Waite
Clergymen - George W. Divol (Baptist), Byron Alden (Meth)
Constable - Horace H. Harris
Cooper - George Johnson, James Williams
Dentist - Edward J. Richards
Dressmakers - Jennette Boomer, Jennie Freeman
Druggist - Hiram G. Walrath
Furniture Dealers - Jonathan Carpenter, Harvey Stacy
General Merchants - Chapman & Reed (Daniel H. Chapman & George P. Reed),
James E. Green, Nahum Houghton,
Edwards, Johnson & Kilby (Fred Edwards, Alba Johnson, & Alanson Kilby)
Gristmills - Malcolm G. Cook, Erastus Hall
Groceries - George Gleason, Henry W. Wilcox
Harnessmaker - Willard Salisbury
Hotel - Belleville Hotel (Alexander D. Williams)
Insurance Agents - Russell B. Richards, Charles F. Jennings
Jewelry & Watches - Bradley B. Barney
Justice of the Peace - Bradford K. Hawes
Lawyers - Mills A. Hackley, Edward B. Hawes
Livery Stables - Alexander D. Williams, William McCollum, George C. Bullard
Millinery - Mrs. Hiram Walrath, Mrs. Charles Freeman
Odd Fellows - Collins Lodge No. 421
Photographer - Frank Allen
Physicians - N. Wotkyns Buel, J.A. Rega
Postmaster - Nahum C. Houghton
Sawmills - Harvey C. Stacy
Stage Proprietor - George C. Bullard
Telegraph Operator - Edwin H. Hiller
Tinsmith - Charles D. Houghton
Tax Collector - Willard L. Cook
Source: HISTORY OF JEFFERSON COUNTY, NEW YORK -- Franklin B. Hough -- Watertown, New York --- Sterling & Riddell --- 1854
Postcards from the old days:
Below is the West side of the main street just past the Fire Department heading south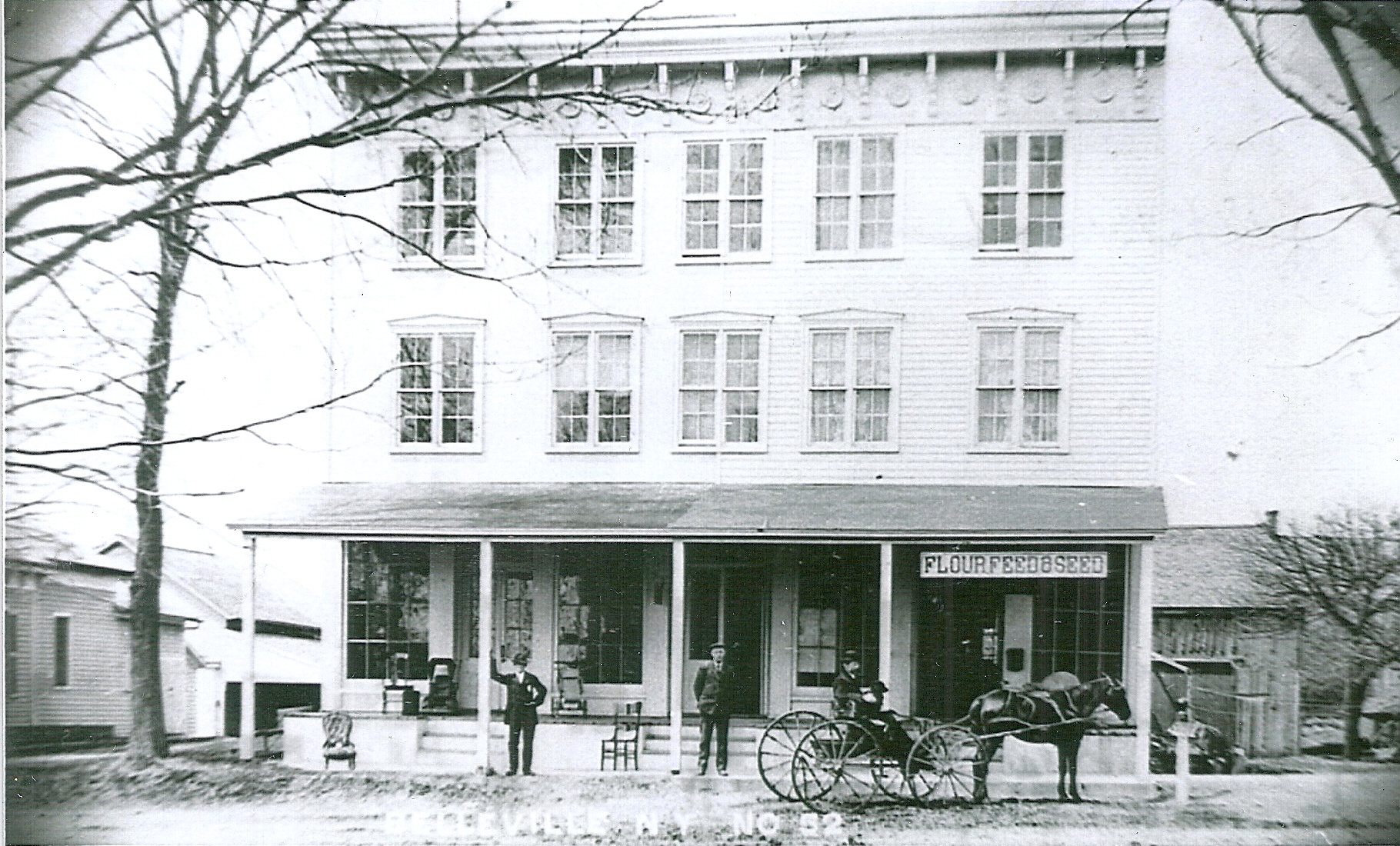 Looking South towards the Bridge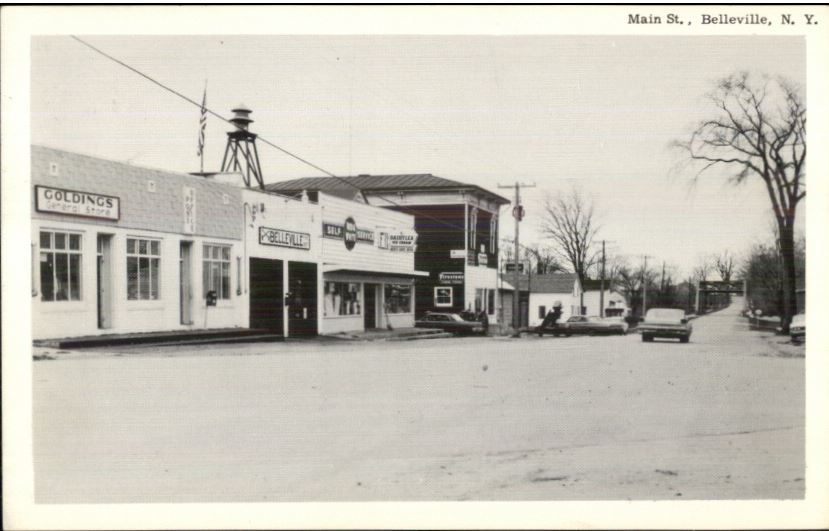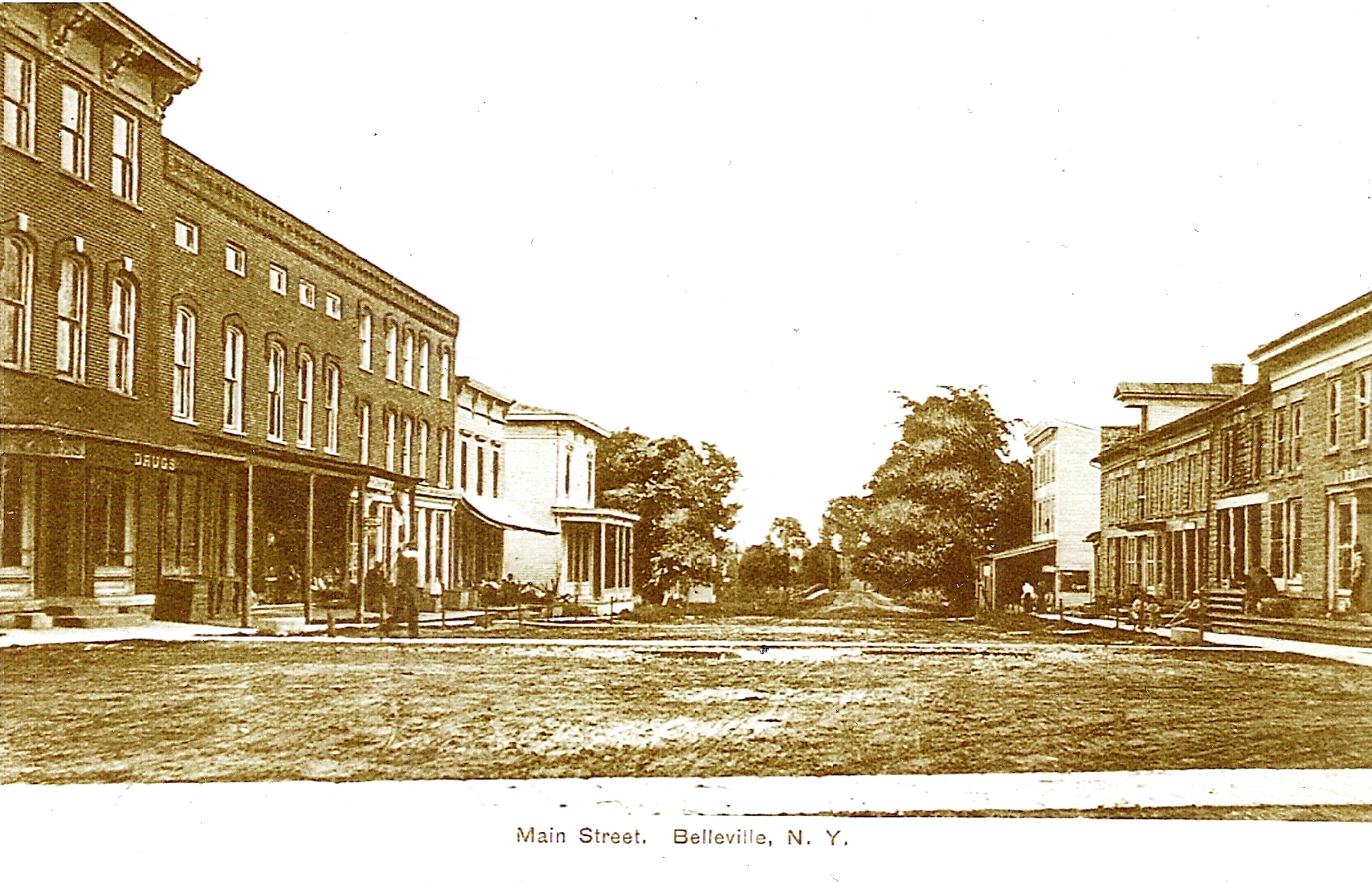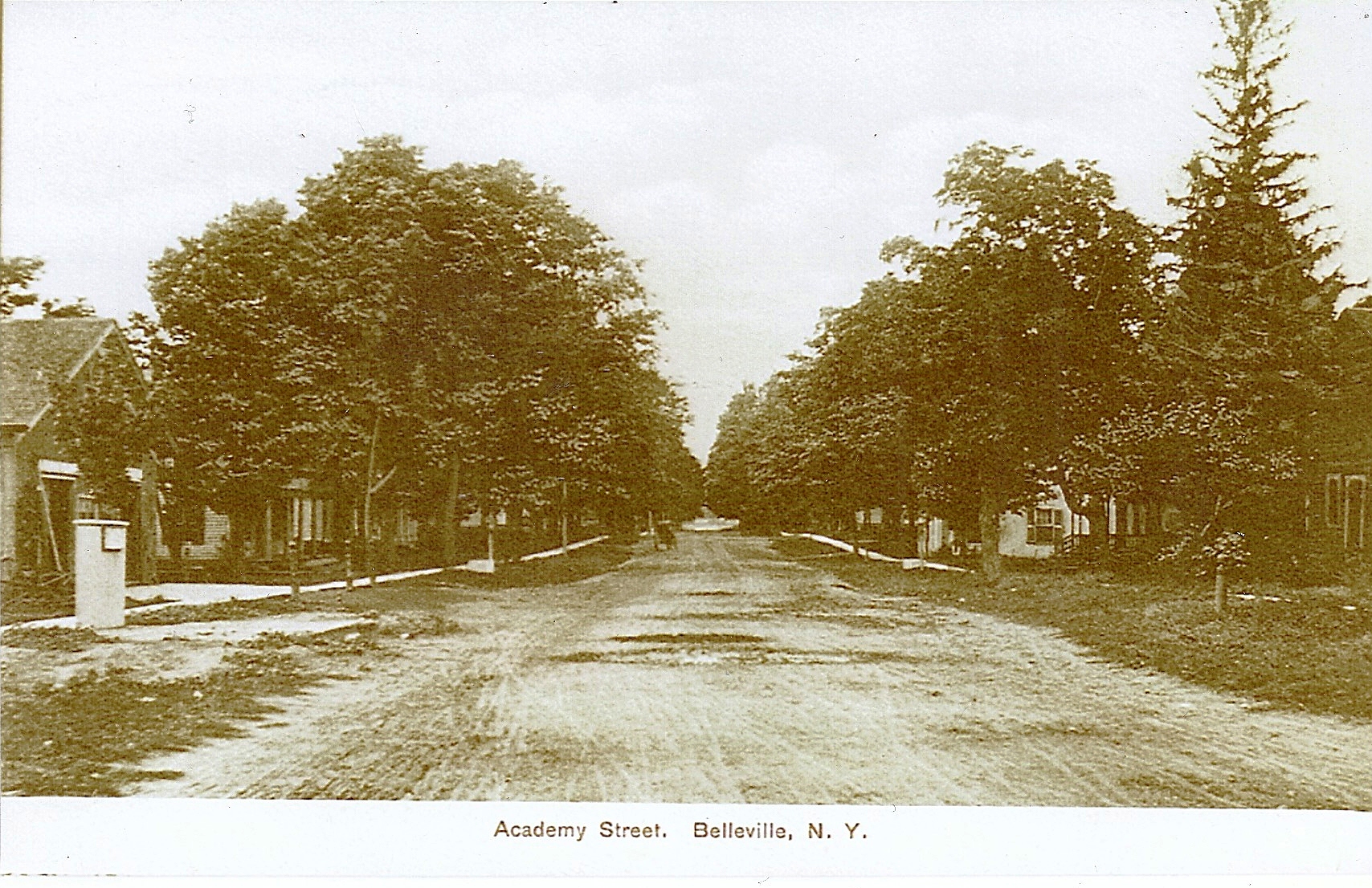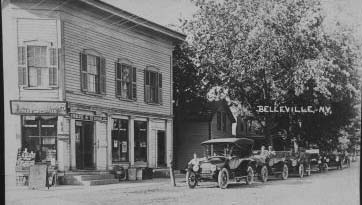 Below: Facing North - the last buillding on the right is where the Coffee Cup now is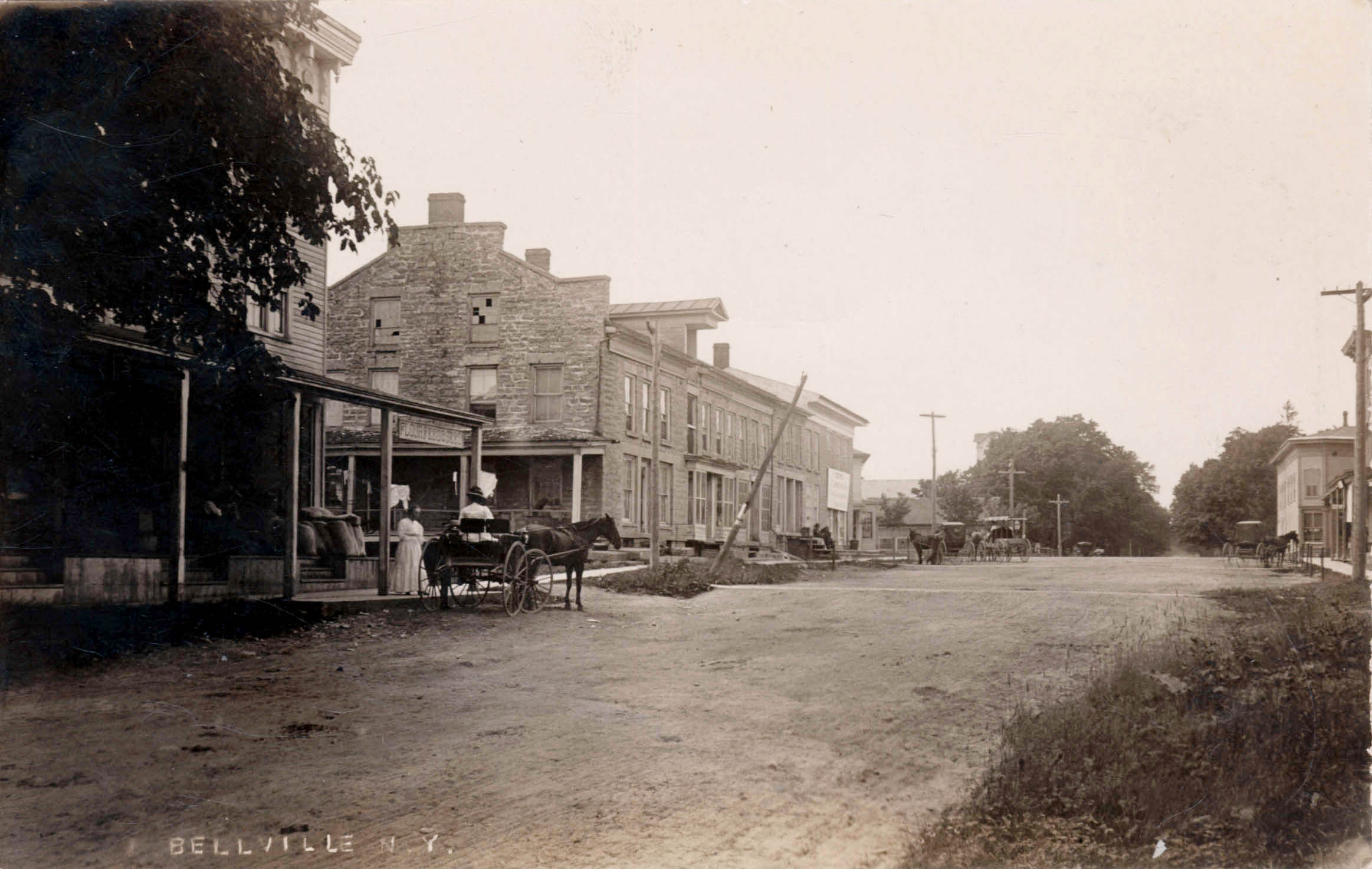 Below: Facing North - the last buillding on the right is where the Coffee Cup now is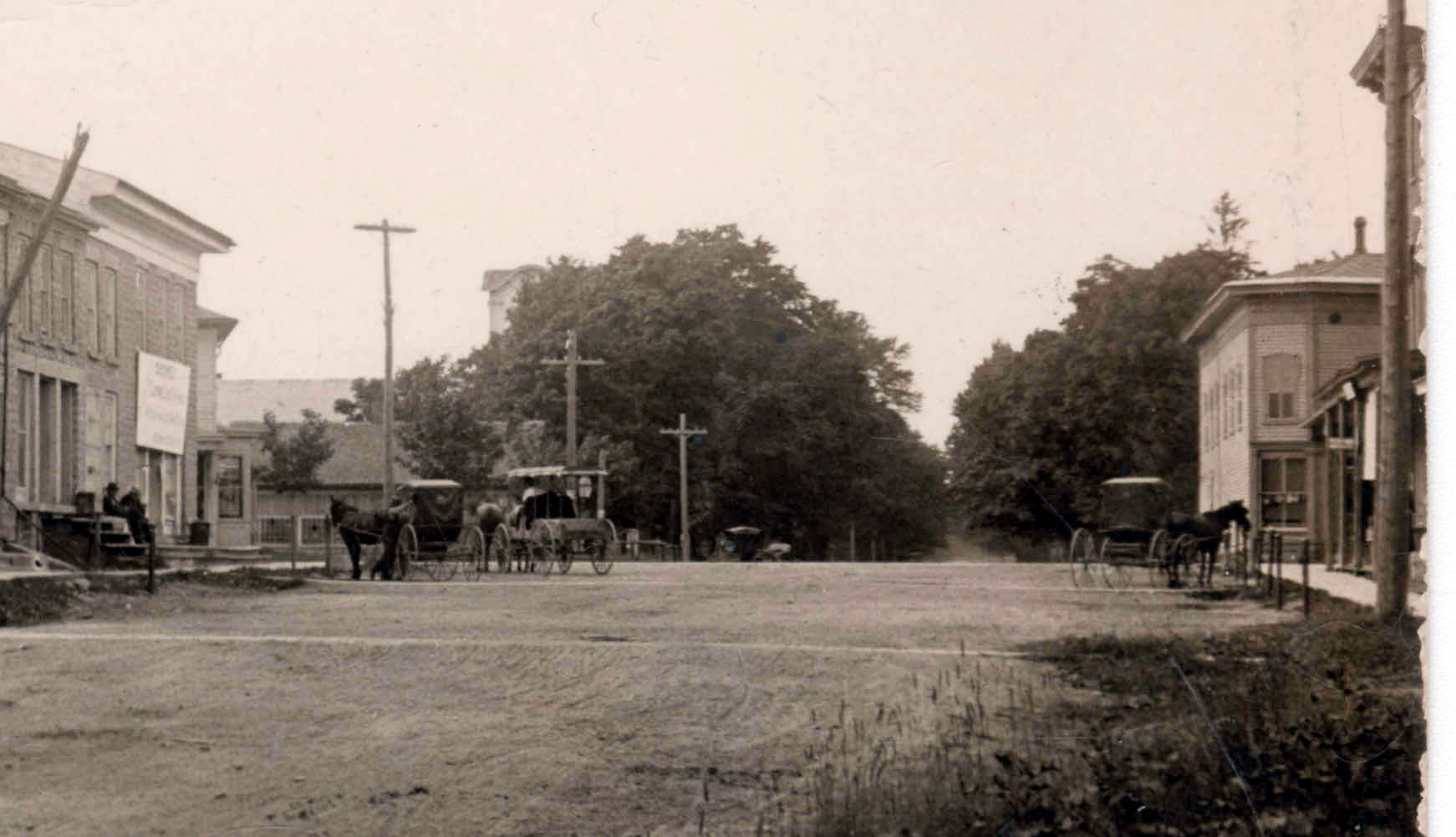 These are enlarged scans of the postcard above!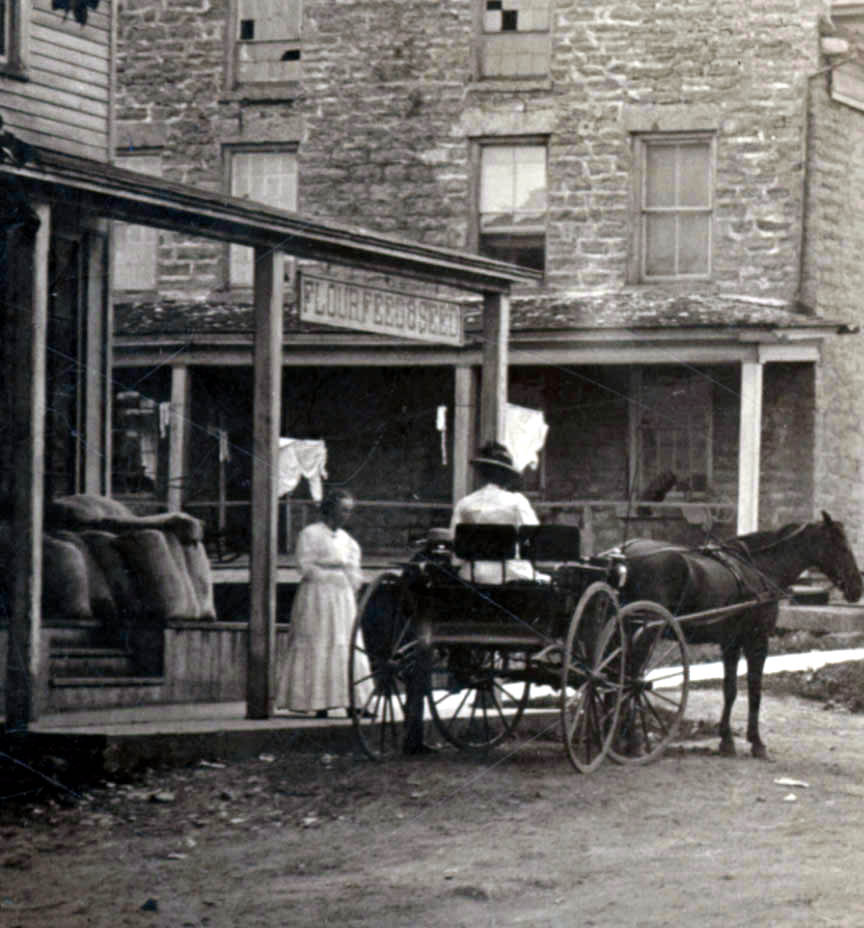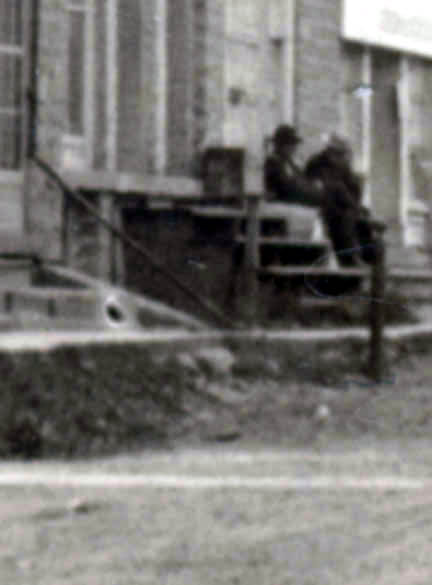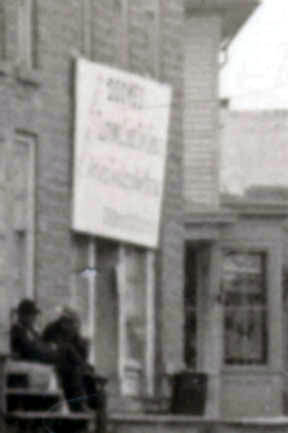 BELOW: The Old Stone Block being Razed to make way for the current Fire Station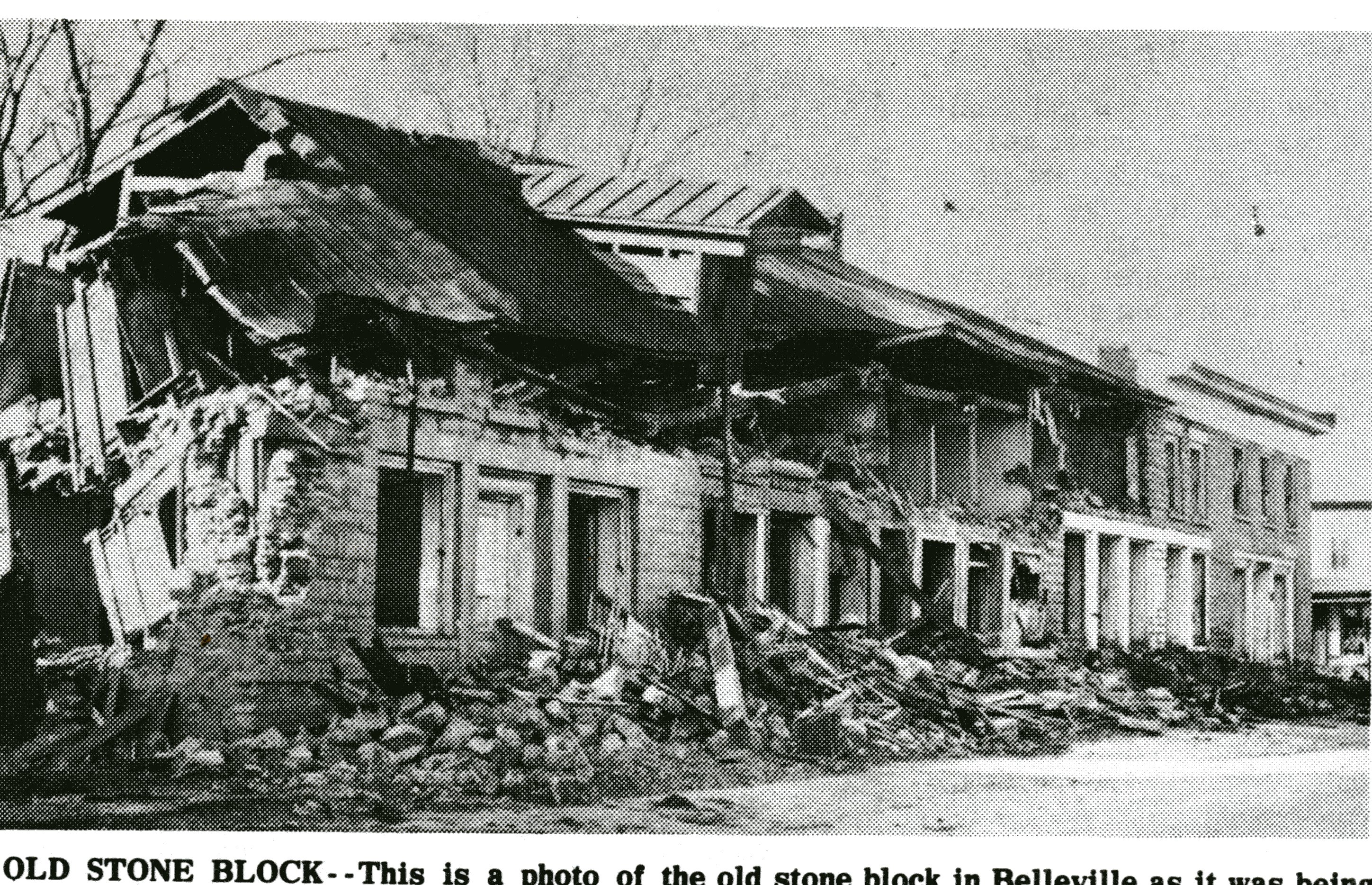 Below: Facing South - the first building on the left is where Farm Pride is now
Below: Facing North - the last buillding on the right is where the Coffee Cup now is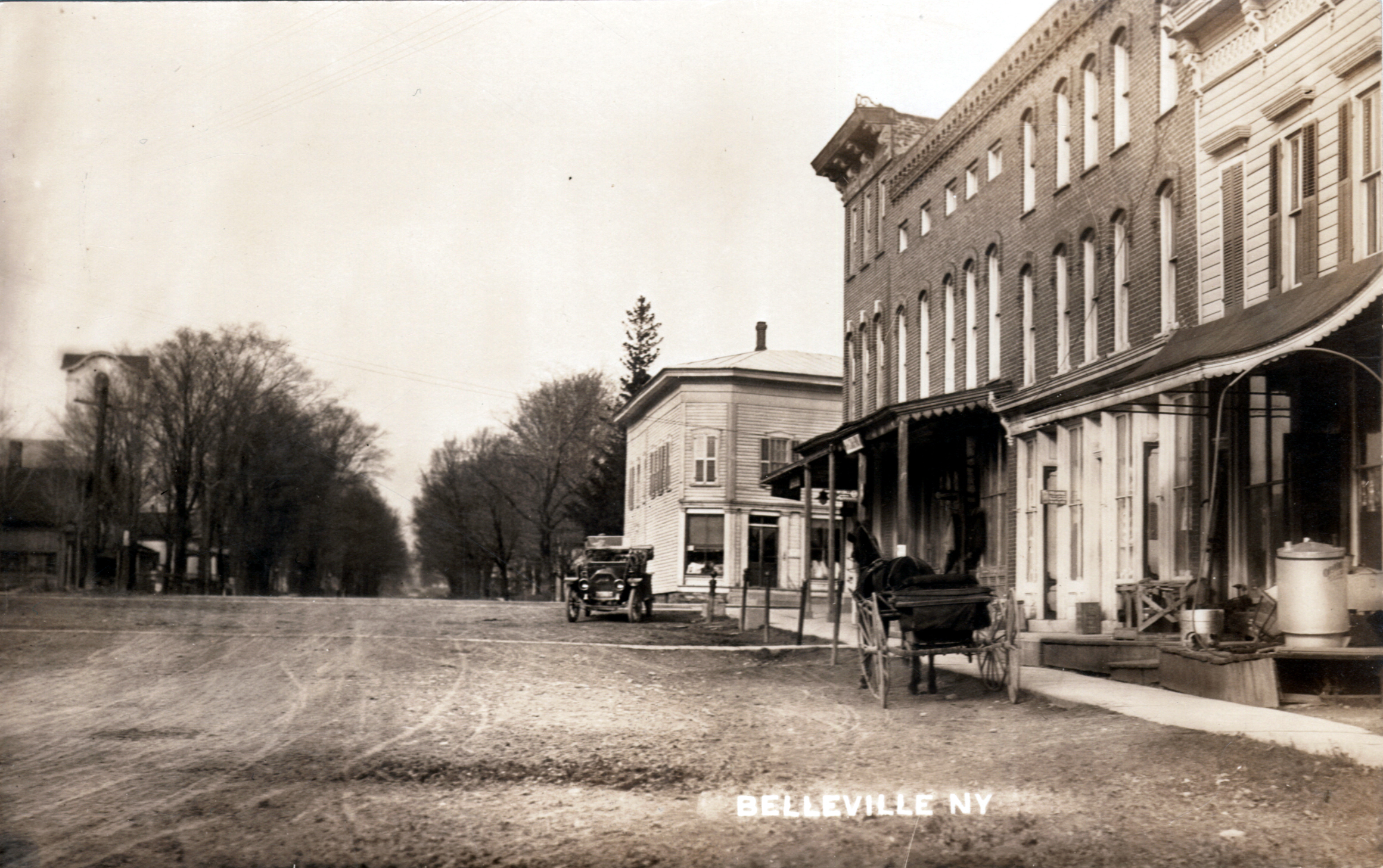 Below: Facing South towards the bridge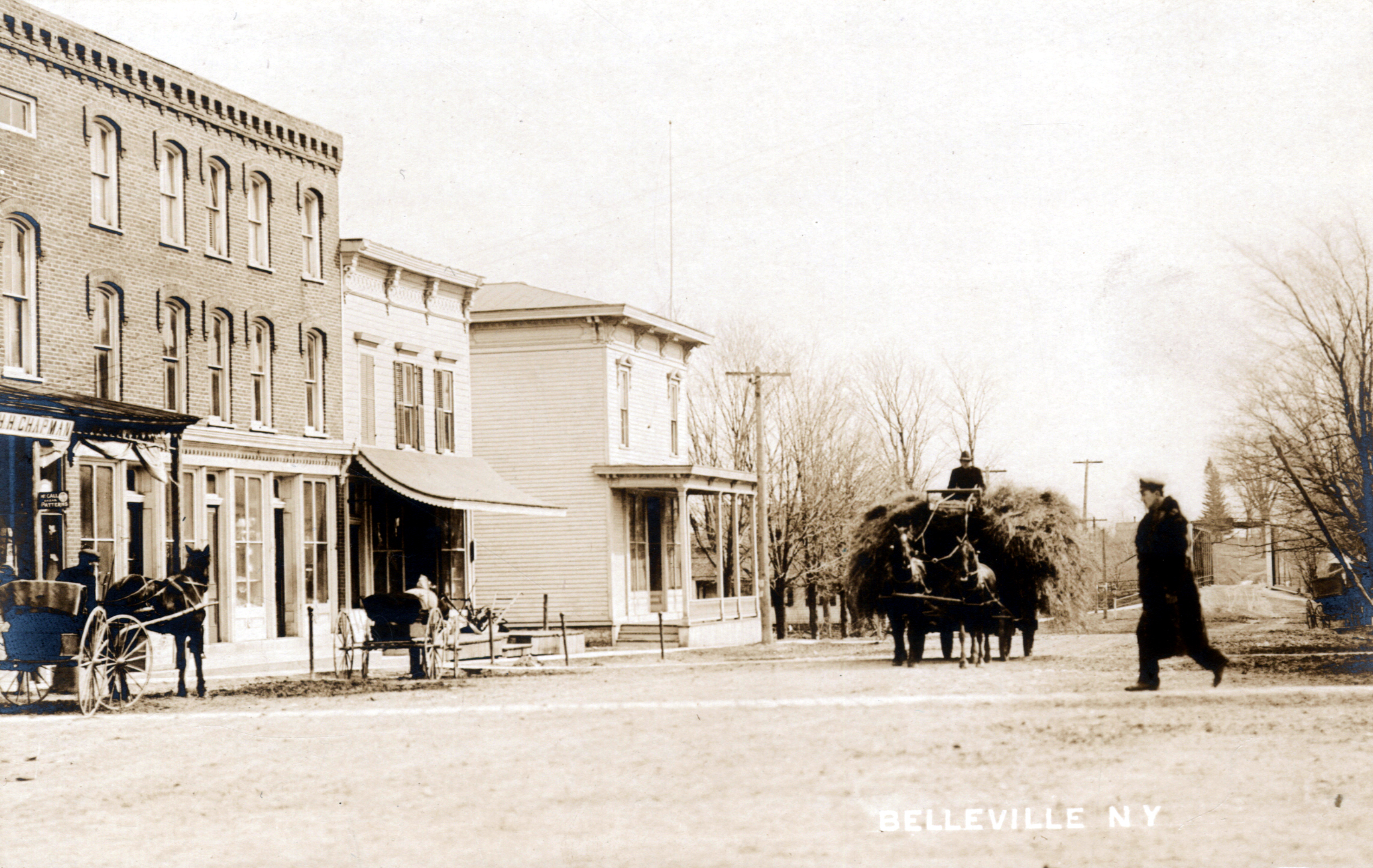 Below: Facing North - down Academy Street - Rt 75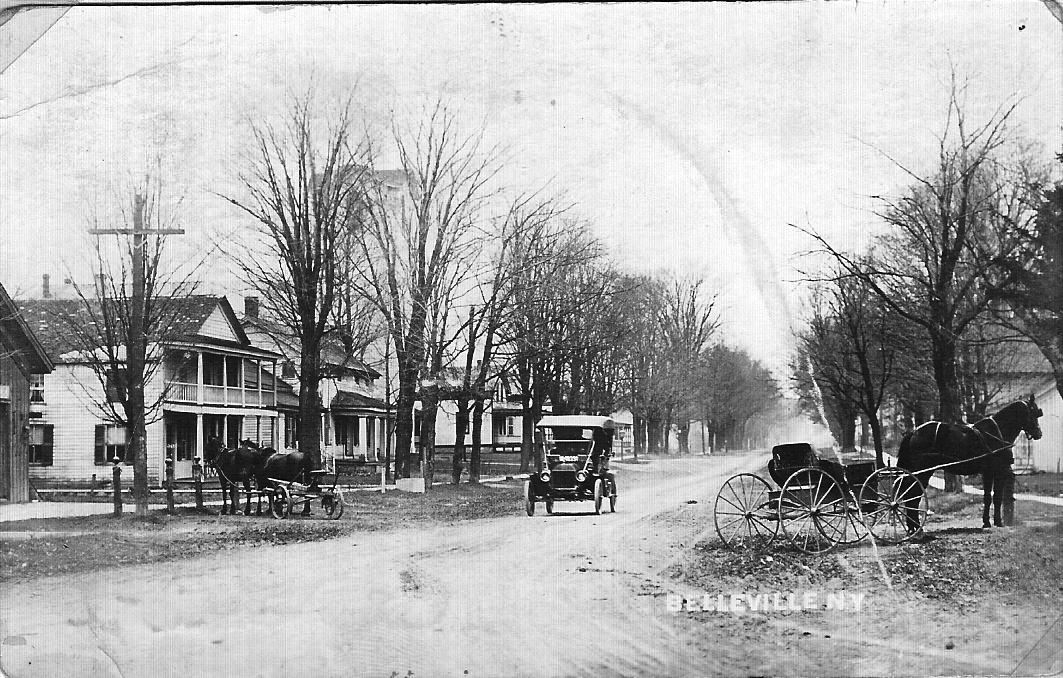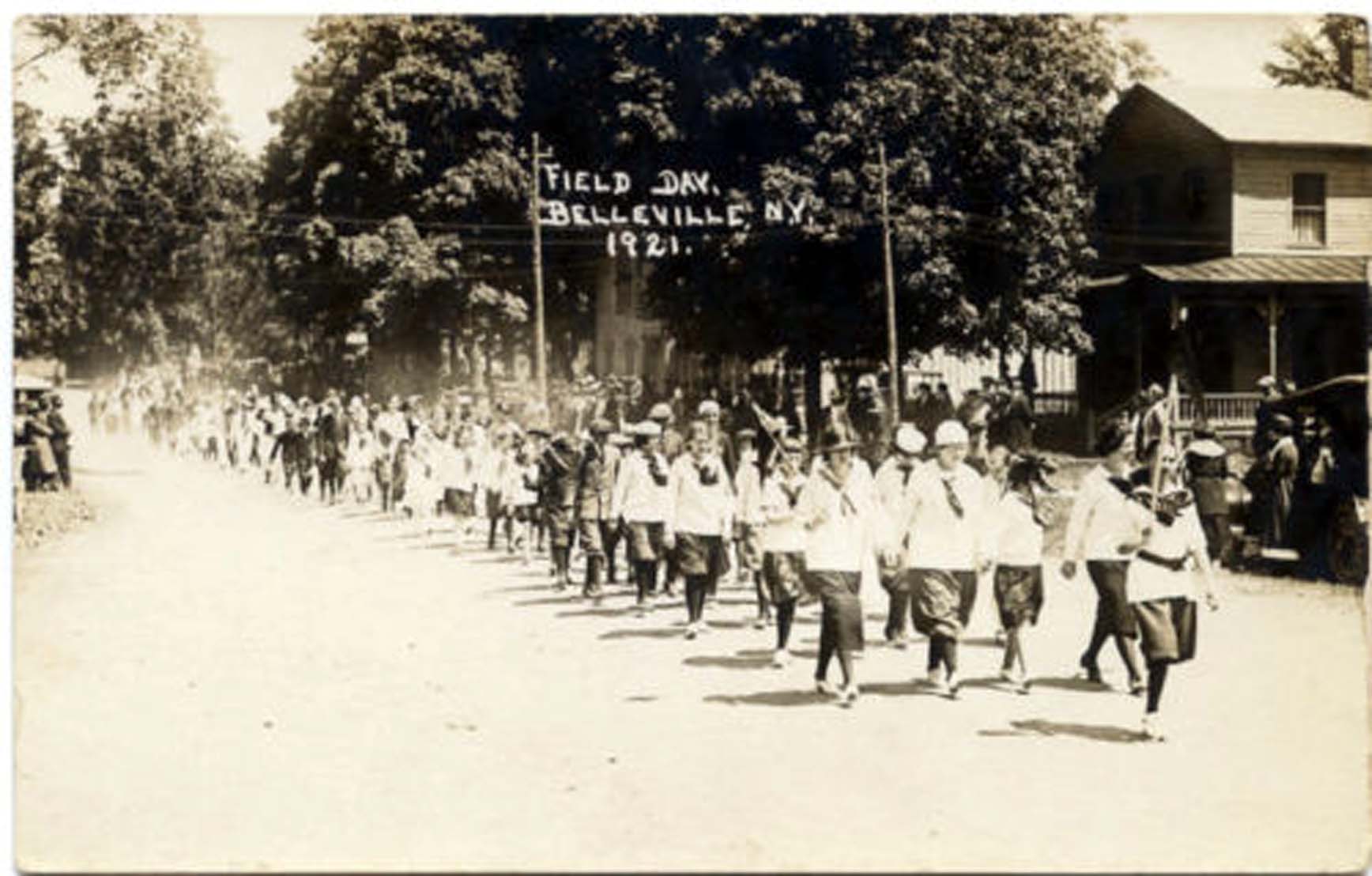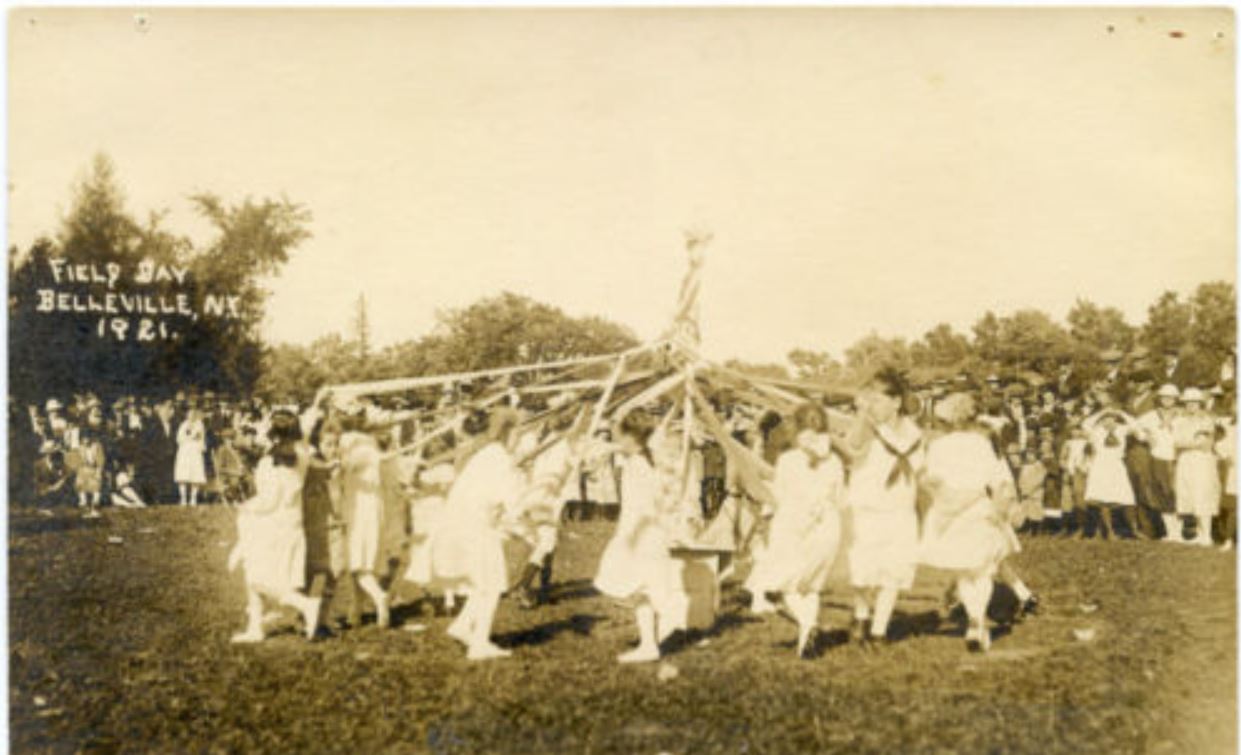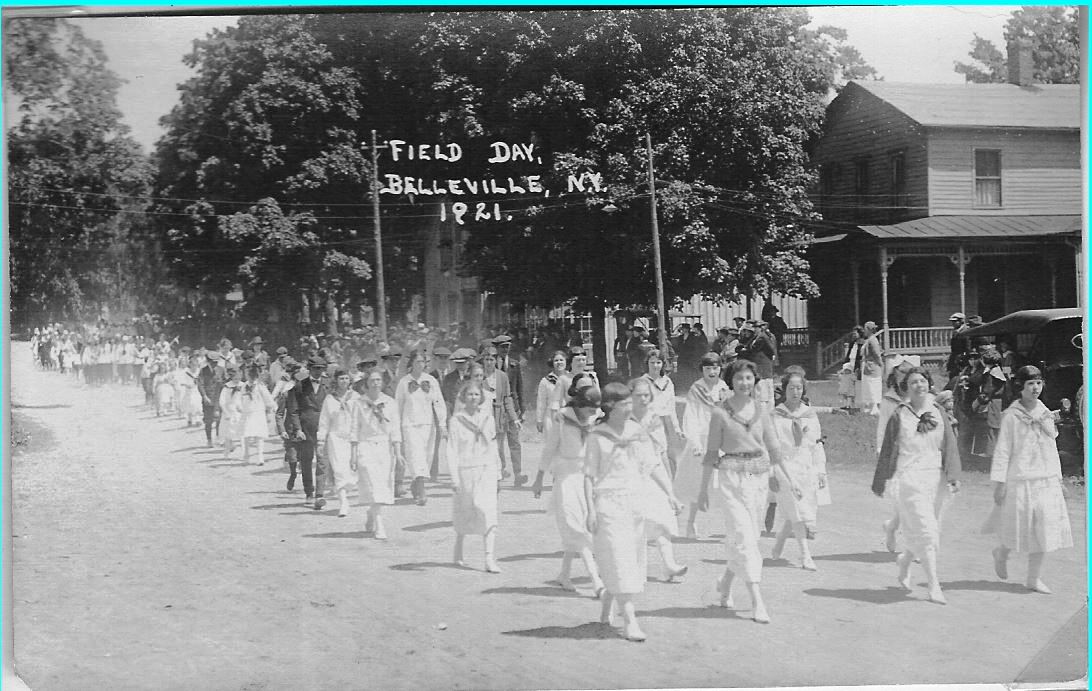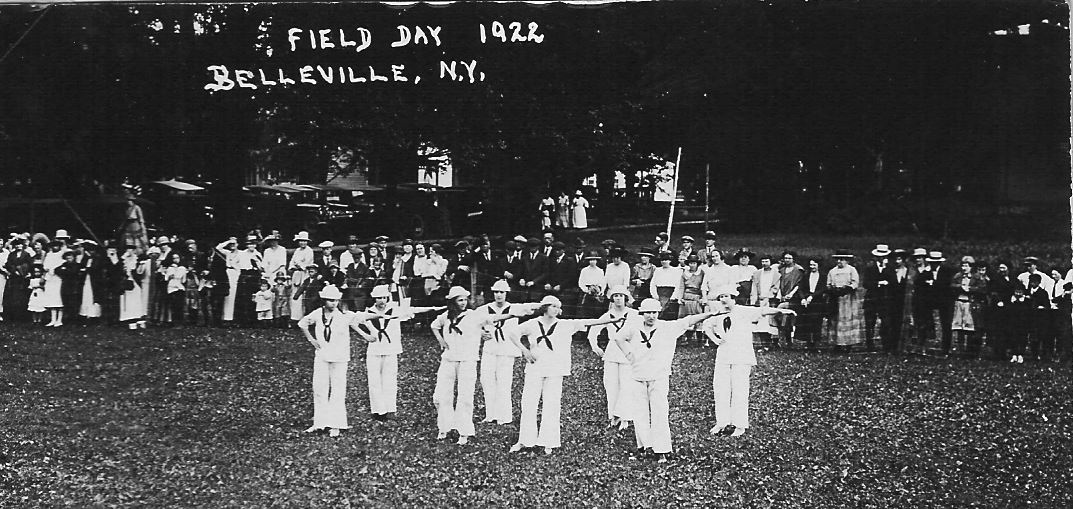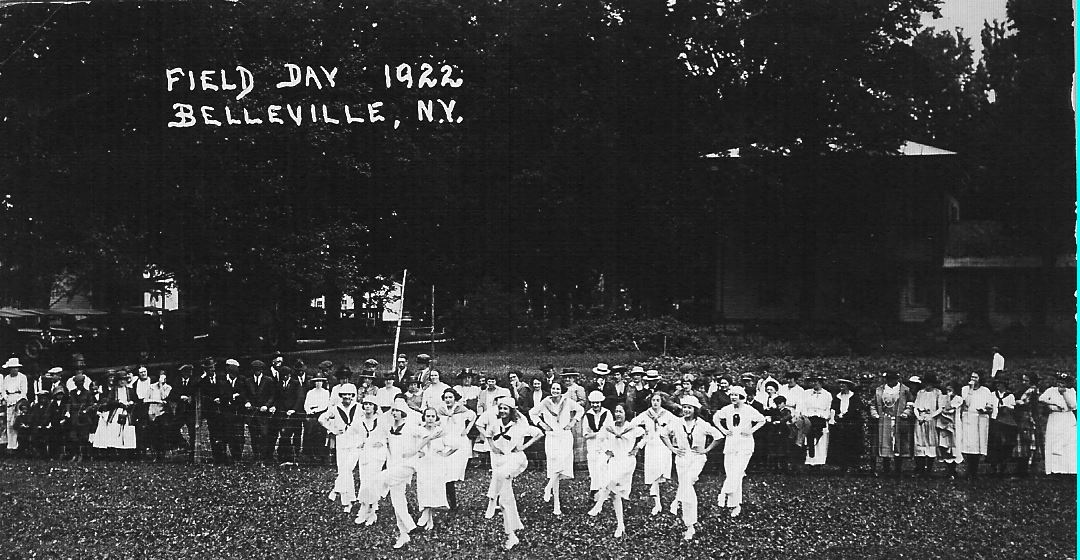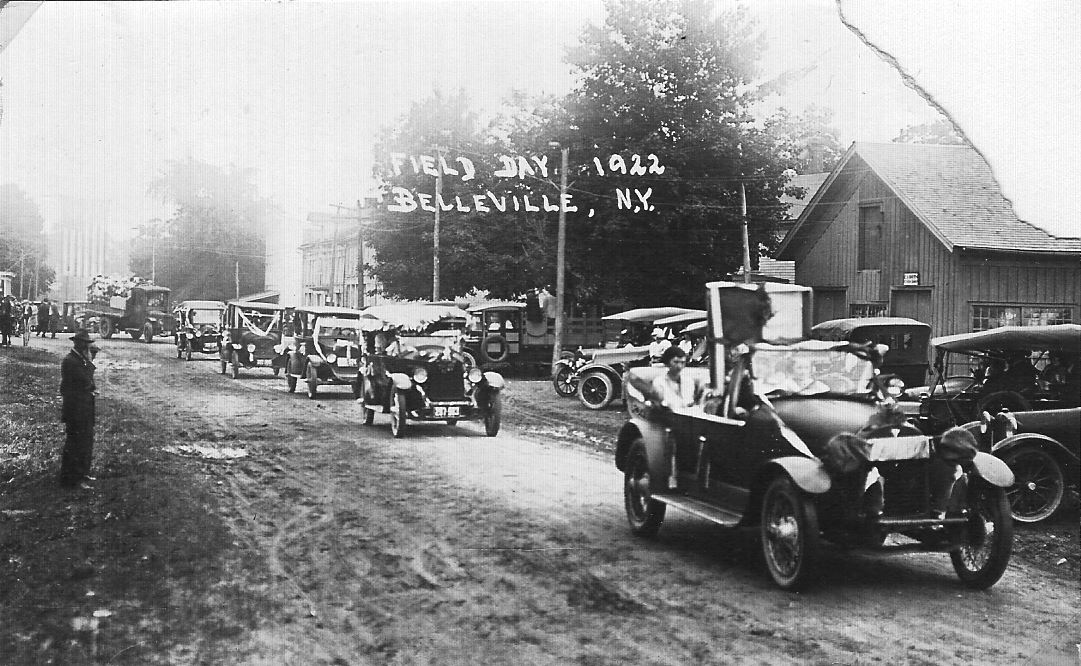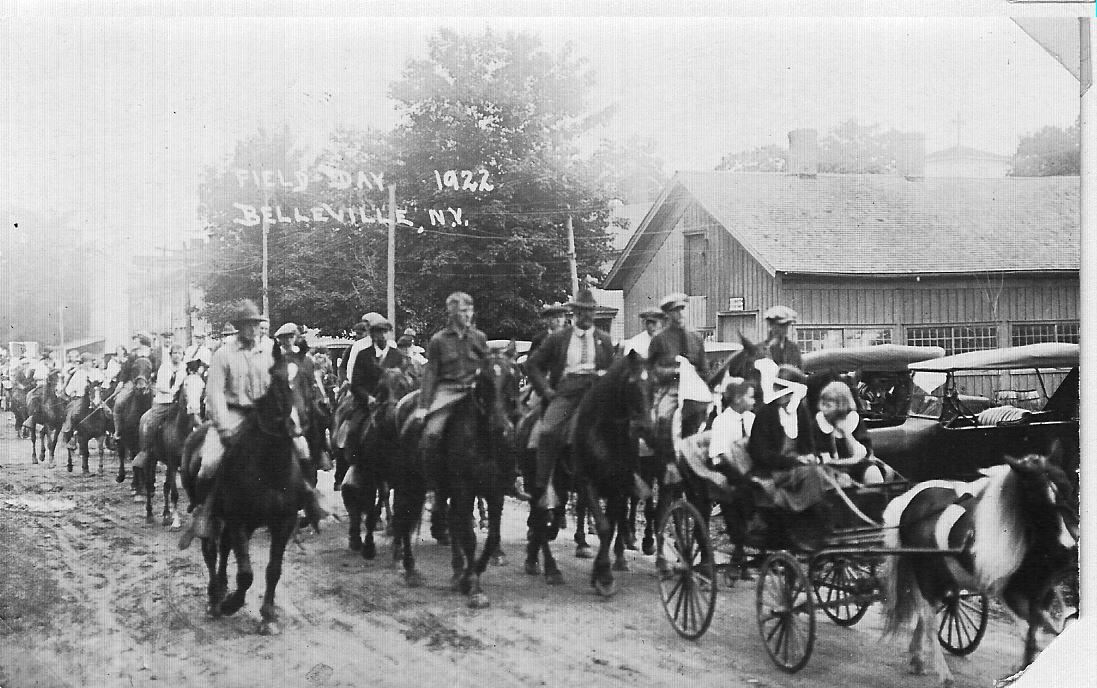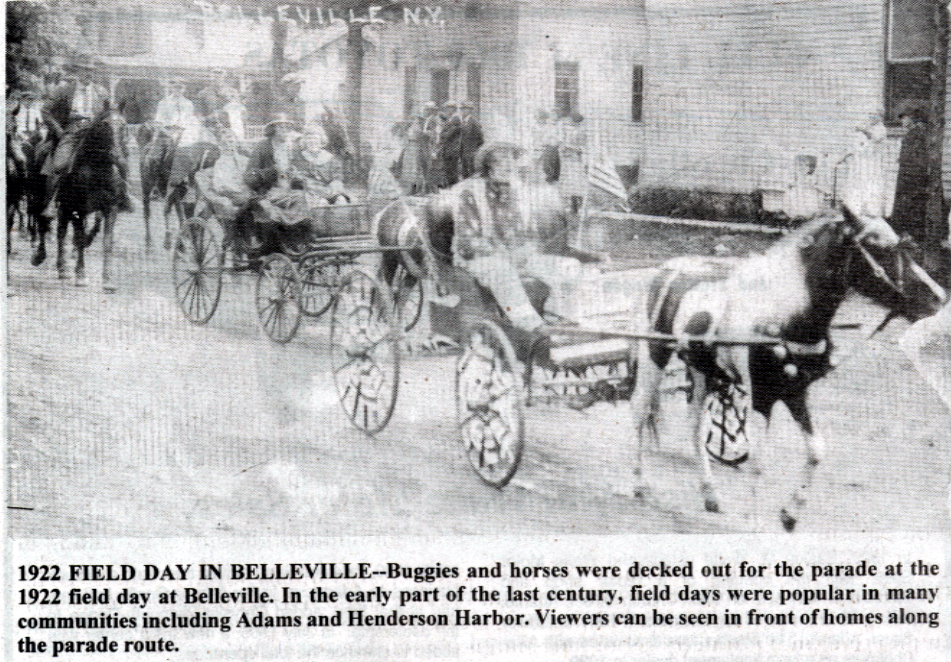 BELOW: old cars in Belleville NY looking North out Academy St